Keep Your Kids From Getting Cranky With 8 Memorial Day Travel Tips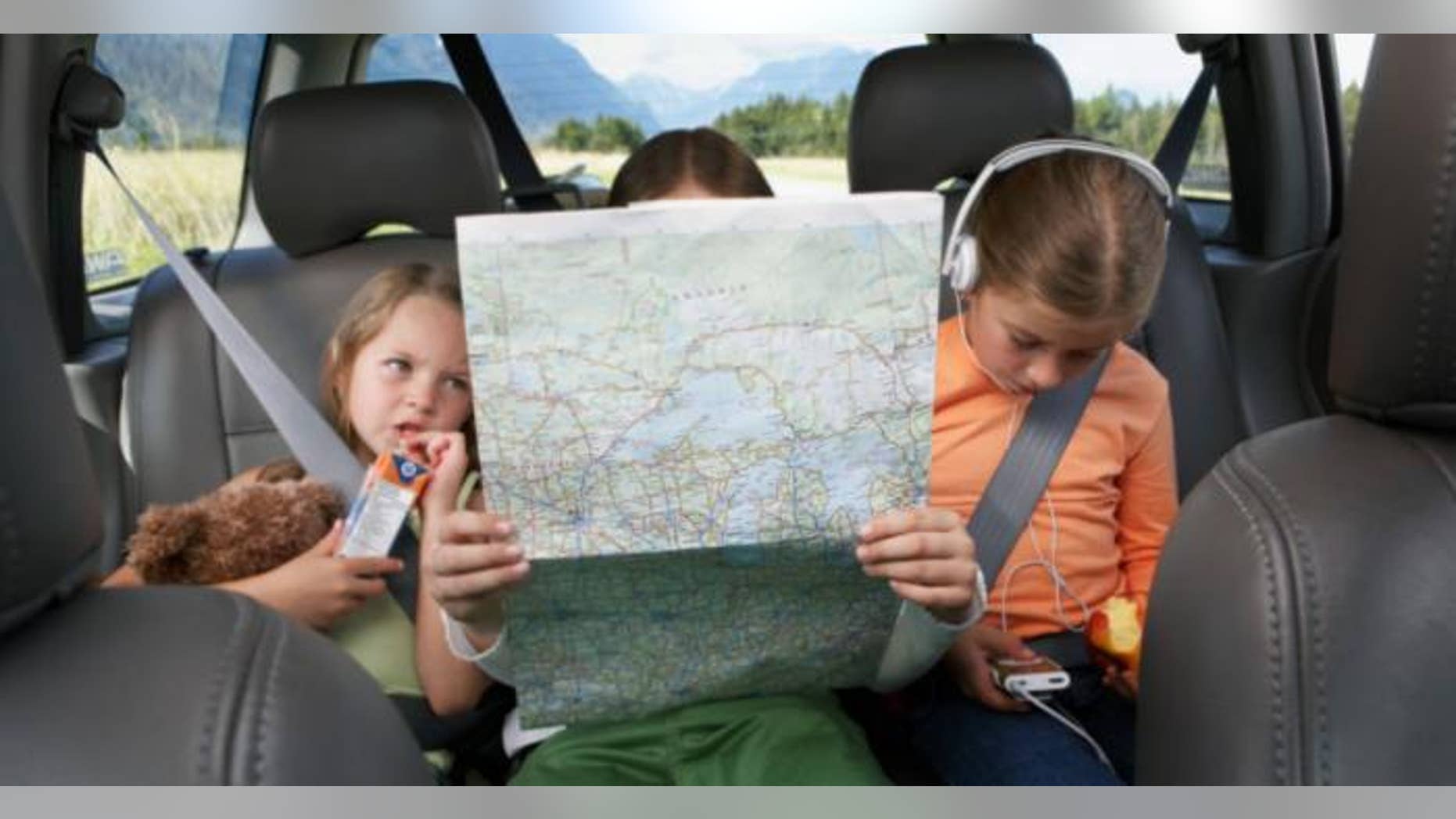 With Memorial Day weekend just around the corner, families all across America are gearing up for a big vacation, a small family getaway, or a fun-filled weekend to kick off the summer on the right foot. While you may feel like you have all of the bases covered already (in which case, go you!), it's still important to remember that traveling with children is an entirely different beast, and a process in which there is no such thing as being overly-prepared.
Whether you're embarking on a road trip, traveling via plane, taking a cruise, or doing virtually anything in between, here are some useful tips to keep in mind that will help ensure it's nothing but smooth sailing from start to finish:
Pre-Travel Rituals
#1. Less is more.
While there's no such thing as being overly-prepared, there's definitely such a thing as being overly-packed. Sure, you could bring the entire toy closet and enough snacks to open up a grocery store, but in reality, your child will only need one or two toys and/or games to keep them entertained for a weekend trip. Resist the urge to overdo it in this department. I love including card games or activity book pages, which can fit in my purse and be easily taken to restaurants.
#2. Remember the 3-1-1 rule.
Keep in mind that TSA has extremely strict policies on flying with liquids. Specifically, you can only bring one quart-sized bag per (one) traveler filled with no more than three ounce travel-sized bottles, though baby formula, breast milk and baby food have different requirements. Remembering the 3-1-1 rule will definitely save you time and hassle.
#3. All hands on deck.
Sure, they're still young, but that doesn't mean that your children can't provide valuable insights while you're shaping your itinerary. Keeping your children involved in the planning process has many benefits: Not only will it incentivize them to have as much fun as possible, but it will also give them something to anticipate and reduce the chance of them feeling like they're being dragged along on the vacation. This also applies to having your kids be on the lookout for road signs, gate information, etc. while en route.
#4. Put some prep in your step.
Preparedness is the name of the game: Pre-print your boarding passes, keep copies of your itinerary on hand, and be sure to play the "Did You Bring?" game with yourself and your family members several times. This way, there are less likely to be major surprises or "bumps in the road" along the way!
#5. Pack some snacks.
While you'll need to be careful not to overpack the snacks, the last thing you want is to be caught in a situation where you have to rely on airplane or rest stop services for food. For all you know, traffic, flight delays and other unforeseen circumstances could prevent you from addressing your child's hunger before the moodiness kicks in. If you have snacks on hand, your children can access them on demand and you won't need to pull over and prolong the traveling process.
Mid-Trip Tips
#1. Traveling isn't a race.
Remember, there's no trophy for boarding the plane first. Instead, take your sweet time and wait by the gate with your children until the plane is almost full before boarding. Think about it: Depending on your child's age, being on a plane isn't exactly their dream, so your best bet is to spend as little time on the airplane as possible. If you're worried about overhead storage space, send your significant other or eldest child (if they're old enough) onto the plane first in order to reserve some bin space.
#2. Smile, smile, smile. 
Things happen — maybe your flight gets delayed, you're late for an event, or something else totally unexpected happens. Regardless of what comes up, it's important not to wear your emotions on your sleeve. As long as you're having fun, your kids will rise to the occasion and do the same!
#3. Keep it patriotic. 
Be sure not to lose sight of the national significance of Memorial Day. With this in mind, be sure to incorporate something patriotic or insightful into your trip. Visit a historic landmark, attend a local Memorial Day Parade or go to a museum while you're on vacation. Keep your kids plugged into the national holiday and honor the tradition in some way.
As long as you keep this checklist in mind before and during your holiday travels, this might prove to be the most fun and rewarding trip your family will ever take. Safe travels!