Jorge Ramos Donates $20k for DREAM Act-Eligible Students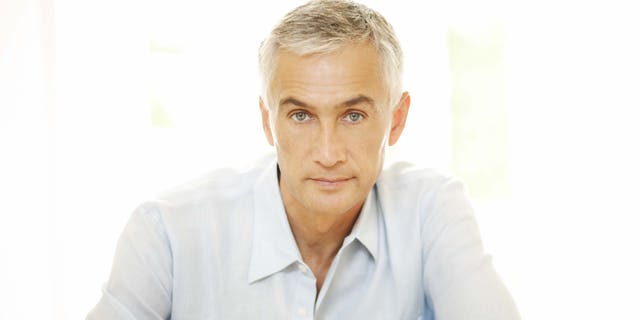 Univision anchorman Jorge Ramos has pledged $20,000 to fund scholarships for undocumented students who would be eligible for the DREAM Act, the proposed federal legislation that would provide a path to citizenship for students who, among other things, arrived in the country as minors and complete two years of either college or military service.
The Development, Relief and Education for Alien Minors (DREAM) Act was originally introduced to Congress in 2001 and is expected to come up for a vote after Thanksgiving.
"Through my work, I've been in touch with a lot of undocumented students who can't go to college and I think it's the worst cruelty in the American educational system that it allows them to go to high school but not to college," Ramos told Fox News Latino. "I wish I could help the two million students who are undocumented in this country and can't get help from Congress. I can't do that, but at least I can touch the lives of four of them."
But Ramos, who initially came to the United States on a student visa, says he did have a larger goal in mind."The real solution is not giving them money; it's approving the DREAM Act in Congress."
He points out that currently, the legislation is not expected to pass. "We don't have the 60 votes we need," he says. "We don't have a single Republican vote."
"The real reason behind this is to put some pressure on Congress to pass the Dream Act next week."
Ramos' gift will be administered by Educators for Fair Consideration (E4FC), a San Francisco-based non-profit that supports and advocates for low-income undocumented students.
According to E4FC's Executive Director, Katharine Gin, the organization has handed out about 10 scholarships a year to San Francisco Bay area students for the last five years. Ramos' gift will provide four students with $5,000 scholarships, though E4FC has yet to determine if that'll be in addition to the usual number.
"These students are the cream of the crop," she says. "We choose students who will not only do well academically, but can also be role models and prove that immigrants are undeniably competitive in our country and have a lot to offer."
Gin says Ramos became involved with E4FC when one of the non-profit's pro bono lawyers reached out to him for press coverage on a case. Gin says Ramos was "inspired" by the students he met, and contacted the organization after he decided to make his gift.
"We have not known Jorge for a long time, but he has been a wonderful person to include in our community," says Gin.
Ramos says he has no concerns about Univision seeing this donation as a conflict of interest, even in the wake of the MSNBC's recent suspensions of Keith Olbermann and Joe Scarborough for political contributions.
"This is not political donation. I'm not donating money to any politician or any political party," he told Fox News Latino. "I'm donating money to students so they can go to college."
Follow us on twitter.com/foxnewslatino
Like us at facebook.com/foxnewslatino