It's impossible to be 'fat but fit', study of 3.5M people finds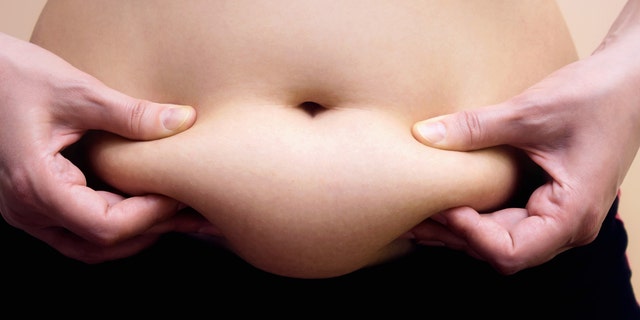 If you're overweight but seemingly healthy otherwise, consider trying to still lose weight, as new research suggests you're likely still at risk of life-threatening ailments like heart attack and stroke.
For the research, presented at the European Congress on Obesity this month, study authors aimed to learn whether people diagnosed with metabolically healthy obesity (MHO) were still at risk of cardiovascular disease, according to a news release. People with MHO are obese, but don't have the metabolic risks that typically come with obesity, like diabetes, high blood pressure, poor blood sugar control, and abnormal blood fats — all of which are known risk factors for heart disease. A BMI of 30 or above is considered obese, while 25 to 29.9 is overweight, 18.5 to 24.9 is normal, and below 18.5 is underweight, according to the National Institutes of Health.
CAN DRINKING APPLE CIDER VINEGAR LEAD TO WEIGHT LOSS?
To figure out these folks' risk, researchers reviewed the electronic health records of 3.5 million adults without heart disease in The Health Improvement Network, a U.K. general practice database, spanning 1995 to 2015.
Researchers divided the study group by their BMI, as well as by the absence or presence of diabetes, high blood pressure and hyperlipidemia, or abnormal blood fats. They took those scores together to give each personal a metabolic abnormality score of 0, 1, 2 or 3. (People with MHO don't have any of those abnormalities.)
Next, study authors analyzed whether a person's risk of developing four cardiovascular diseases varied depending on whether they were normal weight without the metabolic conditions and whether they had MHO. Those diseases were coronary heart disease, cerebrovascular disease (like stroke or transient ischaemic attack), heart failure and peripheral vascular disease (PVD).
THE BEST WINE TO DRINK TO KEEP YOUR WEIGHT LOSS GOALS ON TRACK
After accounting for potentially compromising factors like age and smoking habits, which can affect disease risk, researchers found that, compared with the normal weight individuals without metabolic complications, people with MHO ended up having a 50 percent higher risk of coronary heart disease, a 7 percent risk of cerebrovascular disease, a twofold higher risk of heart failure, and an 11 percent increased risk of PVD. Unsurprisingly, for obese individuals with the metabolic complications, the risk of those diseases was even higher when compared with the healthy, normal weight people.
The research only suggests a link between people with MHO and an increased risk of cardiovascular disease, not a definite causal relationship. Also, the study was only presented at a conference; it wasn't published in a peer-reviewed journal, which helps add to a piece of research's credibility.
FASTING DIET FOR WEIGHT LOSS NOT BE ALL IT'S CRACKED UP TO BE
But the study authors said their findings suggest the words healthy and obese ought not to be used together, as their research suggests there's no such thing.
"At the population-level, so-called metabolically healthy obesity is not a harmless condition, and perhaps it is better not to use this term to describe an obese person, regardless of how many metabolic complications they have," study author Dr. Rishi Caleyachetty, a research fellow at the University of Birmingham in the United Kingdom, said in the release.
FOLLOW US ON FACEBOOK FOR MORE FOX LIFESTYLE NEWS