Itchy skin during pregnancy should not be ignored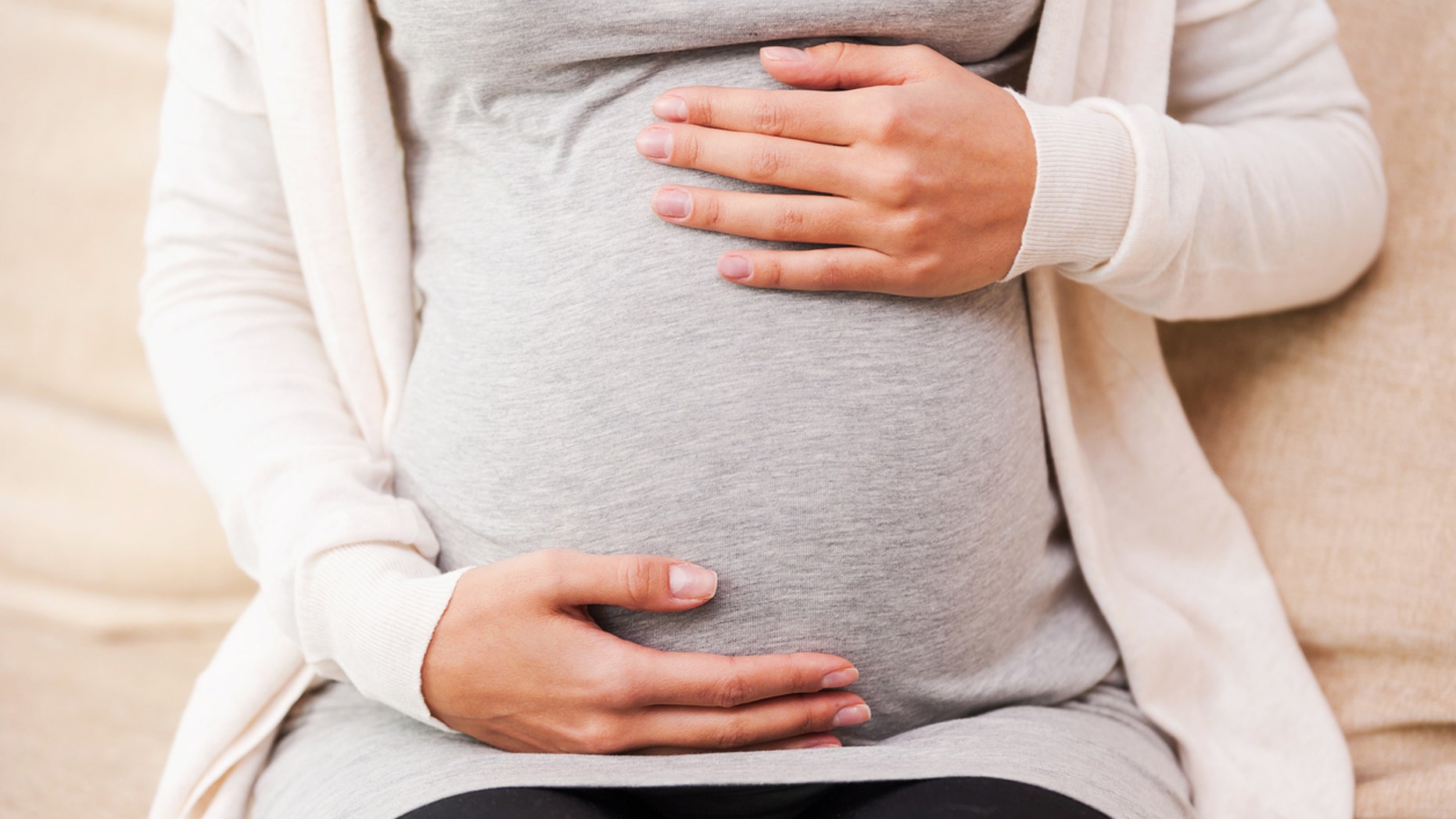 When she was pregnant with her first child, Kim Viscio, then 37, noticed an incessant itch on the soles of her feet, something she first chalked up to a new pair of Ugg boots. "My feet were really itchy — distractingly itchy," Viscio, of Warminster Pennsylvania, told Fox News.
Since the itchiness came and went, she didn't give it much thought until it spread to her hands and throughout her body, getting increasingly worse. She thought dry skin could be the culprit, so she changed her soap and applied lotion, but nothing helped. "It kept on getting more and more uncomfortable," she recalled.
MOM WARNS ABOUT SEEMINGLY HARMLESS PREGNANCY SYMPTOM THAT COULD HAVE KILLED HER BABY
After a few weeks, she decided something wasn't right and did what most moms do — turn to Google. Intrahepatic cholestasis of pregnancy (ICP), a liver disorder that causes the liver to secret bile acids into the blood stream and can lead to stillbirth, came up in the results.
"I felt in my gut that this was it," she said.
Thirty-two weeks pregnant, Viscio immediately called her midwife, who also suspected ICP and told her to come in right away for blood work.
After a week, she received results that showed that she not only had ICP but her case was severe. A level of 10 or 14 mg/dl total bile acids indicates a woman has the condition and 40 mg/dl is a severe case. Viscio's level was 103.
"I remember the feeling of devastation. You feel like, 'I've come this far with the pregnancy and now I might lose my baby,'" she said.
What is ICP?
ICP is an uncommon liver disorder that affects 1 to 2 out of 1,000 pregnancies in the United States.
The main symptom of ICP is itchy hands and feet, but women with the disorder may also have nausea, fatigue, lack of appetite, pale stools, dark urine, malaise and a mild depression.
7 THINGS YOU SHOULD NEVER SAY TO A WOMAN TRYING TO GET PREGNANT
Because the itching can show up anywhere in the body, experts say women should always be tested if there is any suspicion.
"There's so many causes of itching in pregnancy [and] so many rashes that women develop that it really has to be on your radar," Dr. Cynthia Gyamfi-Bannerman, director of the maternal-fetal medicine fellowship program at New York-Presbyterian/Columbia and the co-director of the Preterm Birth Prevention Center at Columbia University Medical Center in New York City, told Fox News.
Studies suggest about 80 percent of cases of ICP occur during the third trimester, but it can also happen as early as eight weeks.
"Aside from having a history of cholestasis in the past, it's kind of impossible to tell who is going to develop [it]," Gyamfi-Bannerman said.
SHOULD YOU EXERCISE WHILE PREGNANT?
What experts do know is that women who have a family history, are carrying twins, or who have undergone in vitro fertilization (IVF) have a higher risk. Women over age 35 may also be more likely to get it, a study in the journal Obstetrics and Gynecology suggests.
Latina women in the U.S. have an increased risk of 5.6 percent, and women who have the disorder are between 60 and 90 percent more likely to be diagnosed during a subsequent pregnancy.
Although ICP is rare, it can be serious. Women with ICP have a higher rate of pre-term birth, meconium-stained amniotic fluid and sudden stillbirth. Yet whether these are separate or related risks is not clear, James Bernasko, an OB/GYN in the division of Maternal-Fetal Medicine at Stony Brook University Hospital, told Fox News.
7 PREGNANCY SLEEP PROBLEMS AND HOW TO SOLVE THEM
Studies also show that other pregnancy disorders can co-exist with ICP, such as preeclampsia, acute fatty liver of pregnancy and gestational diabetes.
What's more, ICP is associated with an increased risk for Crohn's disease, diabetes, thyroid disease, psoriasis, liver cancer, and cardiovascular disease, a study in the Journal of Hepatology found. The good news however, is that like ICP, these are rare. "Typically we don't see it as having any long-term adverse effect on mother or baby," Bernasko said.
How is ICP diagnosed?
When there is a suspicion of ICP, women are given blood tests to check both bile acids and the liver enzymes, ALT and AST.
Because research is ongoing, there is no standardized protocol for ICP treatment. Yet ursodeoxycholic acid, also known as ursodiol, a medication in pill form taken twice a day to lower bile acids, is considered the best treatment.
"Where there may be disagreement is what kind of fetal testing you should do once you make the diagnosis," said Bernasko, who explained liver enzymes should continue to be monitored and women should have fetal ultrasounds twice a week.
WHAT EVERY MAN SHOULD KNOW ABOUT SEX AFTER PREGNANCY
Women should also monitor their baby's movements twice a day, and if they notice movement slowing down, they should contact their provider immediately, he said.
Although monitoring and medication are advised, Dr. Jonathan Mays, director of maternal-fetal medicine at Metropolitan Hospital Center/New York Medical College in New York City — who has been tracking data for 10 years and has the largest database of patients with ICP in the country — said "whether it changes the outcome is the question."
The American College of Obstetricians and Gynecologists (ACOG) recommends women be induced at 38 weeks, but induction between 36 and 37 weeks has been found to have the lowest risk for fetal death without increasing the cesarean rate or respiratory problems, a study in the American Journal of Obstetrics and Gynecology found.  
FOLLOW US ON FACEBOOK FOR MORE FOX LIFESTYLE NEWS
While taking ursodiol, Viscio's numbers continued to fluctuate while she was monitored with blood tests, non-stress tests and ultrasounds. At 37 weeks, she was induced and delivered a healthy baby girl who is now 5-years-old. When she was pregnant two years later, she was diagnosed again, but she and her son, who is now 3, were healthy.
Today, Viscio consults for ICP Care, a nonprofit organization to raise awareness and provide support for women with ICP. She advised other women with itchy skin to consult their health care team.
"Do not ignore your symptoms," Viscio said. "If something feels off, talk to your doctor or midwife."