Israeli clothing ad featuring Bar Refaeli slammed online for being 'racist,' 'ignorant' and 'Islamophobic'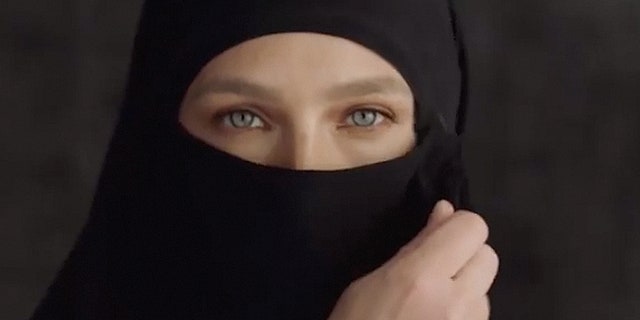 An Israeli fashion company's ad featuring Bar Refaeli in a hijab is being slammed online, with people calling it "racist," "ignorant" and "Islamophobic."
The model shared the campaign video for the company, Hoodies, on social media Monday. The video starts out zoomed in on Refaeli's eyes with the rest of her face covered by a niqab, and the words, "Is it Iran in here" across the screen in Hebrew.
CARNIVAL CRUISE SHIP HAS TECHNICAL ISSUE CAUSING SHIP TO TILT TO ONE SIDE: 'IT WAS PURE CHAOS. SCREAMS. CRIES. PANIC.'
Refaeli then rips of the head covering and begins dancing around and whipping her hair, wearing a crew neck sweatshirt and jeans. At the end of the video, she's wearing a crop top and jean jacket next to the slogan, "Freedom is Basic."
The campaign for Hoodies, which is partly owned by the Israeli model, will also feature other Israeli figures, like transgender actress Stav Strashko, Hassidic TV presenter Melech Zilbershlag and Ethiopian-Israeli model and reality star Tahounia Rubel, according to the Jerusalem Post.
Response to the ad has been overwhelmingly critical, with viewers quick to call out Refaeli and the company for promoting racist ideas.
However, some called the model brave for speaking out on a controversial issue.
FOLLOW US ON FACEBOOK FOR MORE FOX LIFESTYLE NEWS
After the initial backlash, both Hoodies and Refaeli pulled the ad from Instagram, though it still remains on her Facebook page.
Hoodies did not immediately respond to Fox News' request for comment.