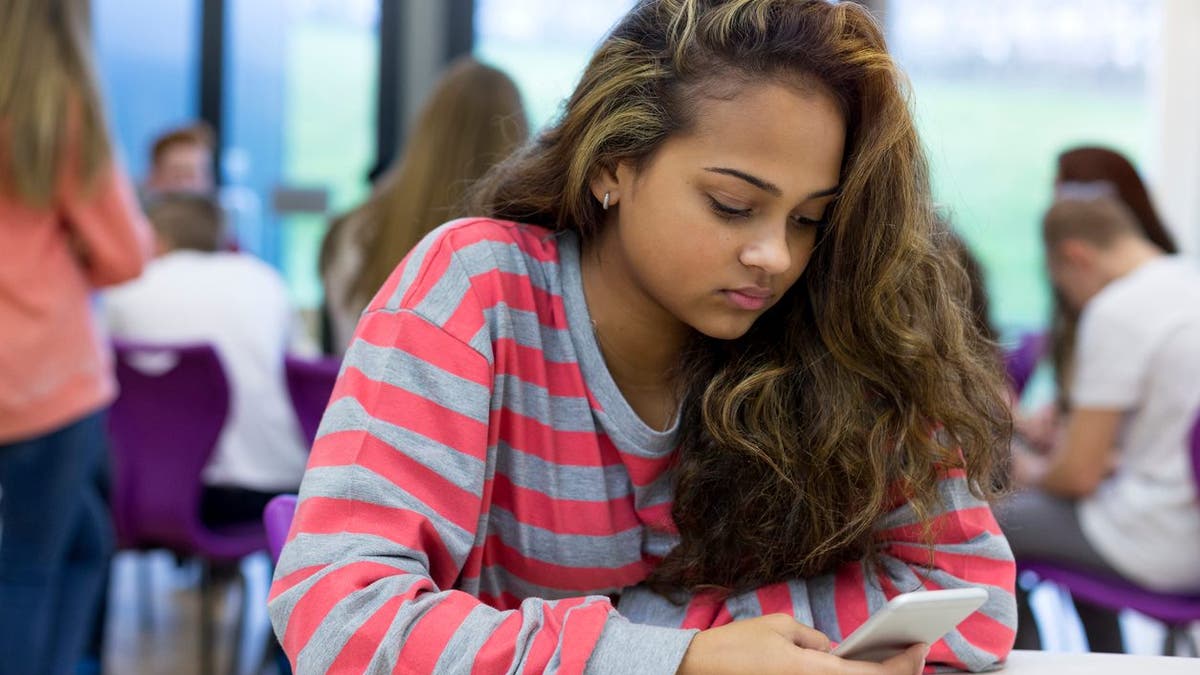 You probably already know too much social media use can affect your mood, but when it comes to degrees of severity, is one platform better or worse than the others? A new study suggests that's the case, and the researchers have bad news for those of us who love scrolling through our friends' photos online.
The report, conducted by the Royal Society for Public Health and the Young Health Movement in the United Kingdom, ranked Instagram the worst social media site and YouTube the best for young people's health. Twitter was considered the second-least harmful, followed by Facebook and Snapchat.
WHY INSTAGRAM MAY NOT BE A TOTAL DISASTER FOR TEENS' WELL-BEING
Researchers surveyed 1,500 people ages 14 to 24 and asked them to rate how the five social media platforms typically affect various areas of their mental health and physical well-being, including their sleep and relationships, and feelings about their body image, loneliness, anxiety and depression.
YouTube was the only site that resulted in a "net positive" effect on young people's health, researchers found.
MOM POSTS VIRAL IMAGE DEPICTING POSTPARTUM DEPRESSION ON FACEBOOK
Instagram may have a negative impact on young people because it inspires envy and mental illness, experts speculated in a news release for the report.
"It's interesting to see Instagram and Snapchat ranking as the worst for mental health and well-being — both platforms are very image-focused, and it appears they may be driving feelings of inadequacy and anxiety in young people," Shirley Cramer, chief executive of the Royal Society for Public Health, said in the release.
While social media addiction — or internet or smartphone addiction, for that matter — isn't a term in the Diagnostic and Statistical Manual of Mental Disorders (DSM-5), which is a catalogue of proven mental illnesses, other observational studies appear to support the current study's findings.
'DEPRESSION ISN'T BEAUTIFUL': WOMAN'S HEARTBREAKING FACEBOOK POST GOES VIRAL
For example, a study published in the March edition of the American Journal of Preventive Medicine drew a link between greater social media use and increased feelings of isolation.
Nonetheless, that study, as well as the current one, are observational — meaning the relationship between using social media and feeling more anxious or depressed isn't definitely causal. Plus, the current study wasn't published in a peer-reviewed medical journal, which also would add credibility to the researchers' findings.
FTC CRACKS DOWN ON CELEB-BACKED SOCIAL MEDIA ADS
As the American Psychological Association (APA) points out, social media can influence young people positively, too: Young people who spend more time on Facebook may be more adept at showing empathy with their online acquaintances, and social media can create a safe space for introverts to socialize with their peers.
For parents who may be concerned about their youth's social media use, Larry D. Rosen, PhD, professor of psychology at California State University, Dominguez Hills, told the APA that talking with your children or teens about how they are feeling is key.
"Communication is the crux of parenting," Rosen told the organization. "You need to talk to your kids, or rather, listen to them. The ratio of parent listen to parent talk should be at least five-to-one. Talk one minute and listen for five."