In L.A.'s Boyle Heights, residents fight against gentrification and for Chicano identity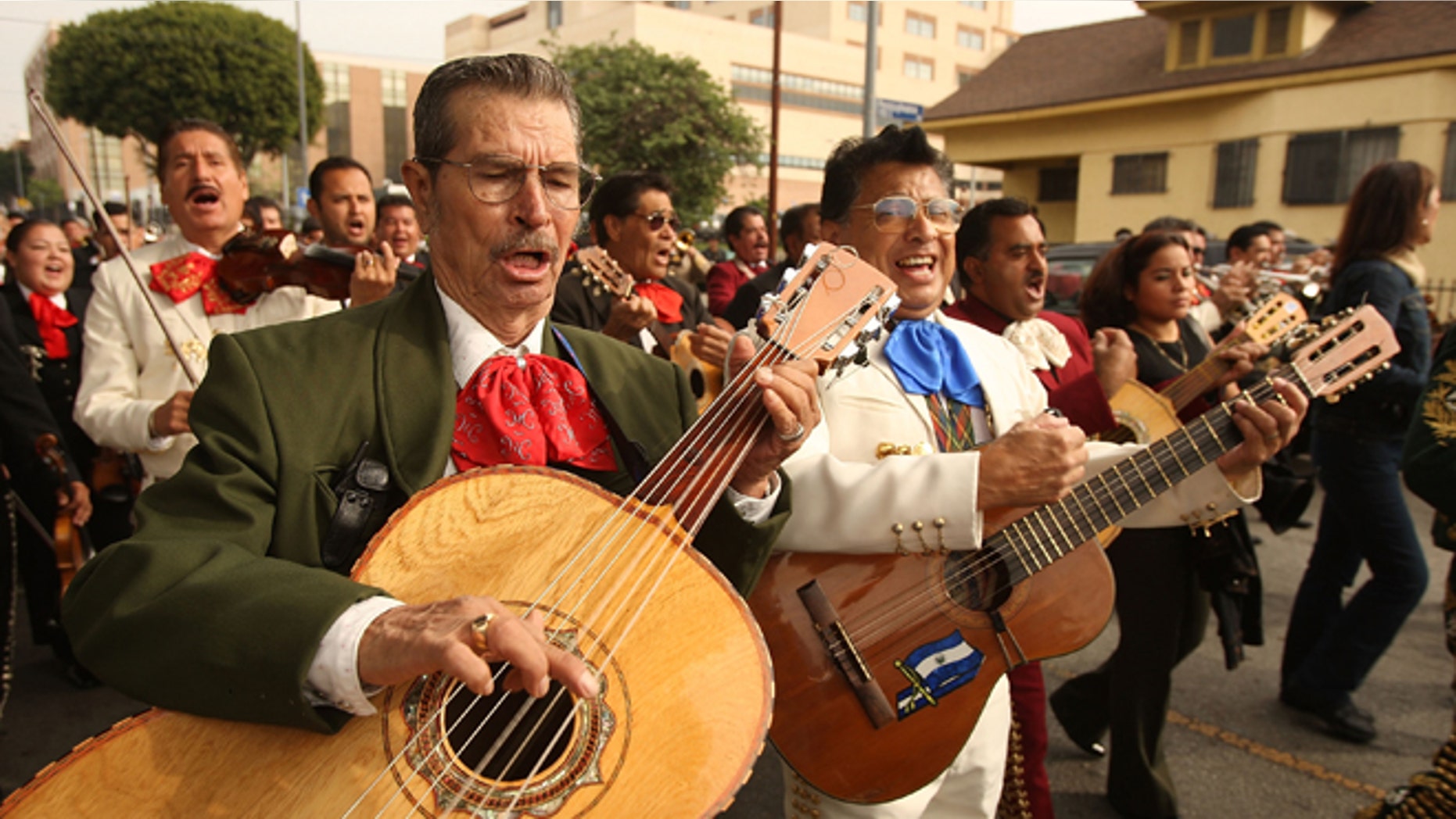 As once blighted areas in cities like Brooklyn and Oakland are being gentrified into hip neighborhoods complete with trendy wine bars, artisanal cheese shops and renovated loft spaces, many longtime residents are feeling priced out and as if they don't have a voice.
This is not the case, however, in Los Angeles' Boyle Heights neighborhood, where some in the community's mainly Latino neighborhoods are letting realtors and other gentrifiers know whose neighborhood they're in.
A diverse group of residents, business owners and activists are using a mix of local laws, zoning arguments and a bit of intimidation to help fight against the incursion of newcomers driving up rents, displacing local businesses and destroying the neighborhood's Chicano identity.
"Gentrification is a violent threat. When we feel it we may react in an angry way, through fear," Xochitl Palomera, an activist with the group Corazón Del Pueblo, told the Guardian. "Boyle Heights is not going down without a fight. We know what we're up against and we're not afraid. Our roots run deep here."
Some of the actions taken have included nasty messages to realtors ("I can't help but hope that your 60-minute bike ride is a total disaster and that everyone who eats your artisanal treats pukes immediately"), drowning at an opera performance in a local park with shouts, whistles and a brass band and having masked activists shadowing an educational walking tour of the area.
Some activists in the area have said the fight against gentrification is greater than just Boyle Heights.
"It's about how capitalism works," Marco Amador, co-founder of a collective space called Espacio 1839. "We're not just fighting realtors, we're fighting American capitalism."
Some relators in Los Angeles – who have seen other low-income areas become hotspots for gentrification – say that they were surprised at the angry response from residents in Boyle Heights.
Bana Haffar, a realtor with Adaptive Realty in L.A., was hit with a backlash when she distributed a flyer in May of 2014 titled "Why rent downtown when you could own in Boyle Heights?"
"I think I was a little naive," Haffar said last week. "I didn't know gentrification was such a sensitive topic. Perhaps in retrospect it was not in the best taste. I was pretty shocked at the threatening and violent responses from some people. Some of it was way too much." Fearing violence, she cancelled the tour.
Despite the backlash, realtors like Haffar say that they are just doing their job and that the gentrification of Boyle Heights may come down less to a question of 'if it happens" and more to "when it happens."
"A year ago a fourplex would have gone for approximately $500,000. Now you'd see it on the market for $800,000 and above," Haffar said.