In Defense of Mayor Bloomberg's (Admittedly Bad) Spanish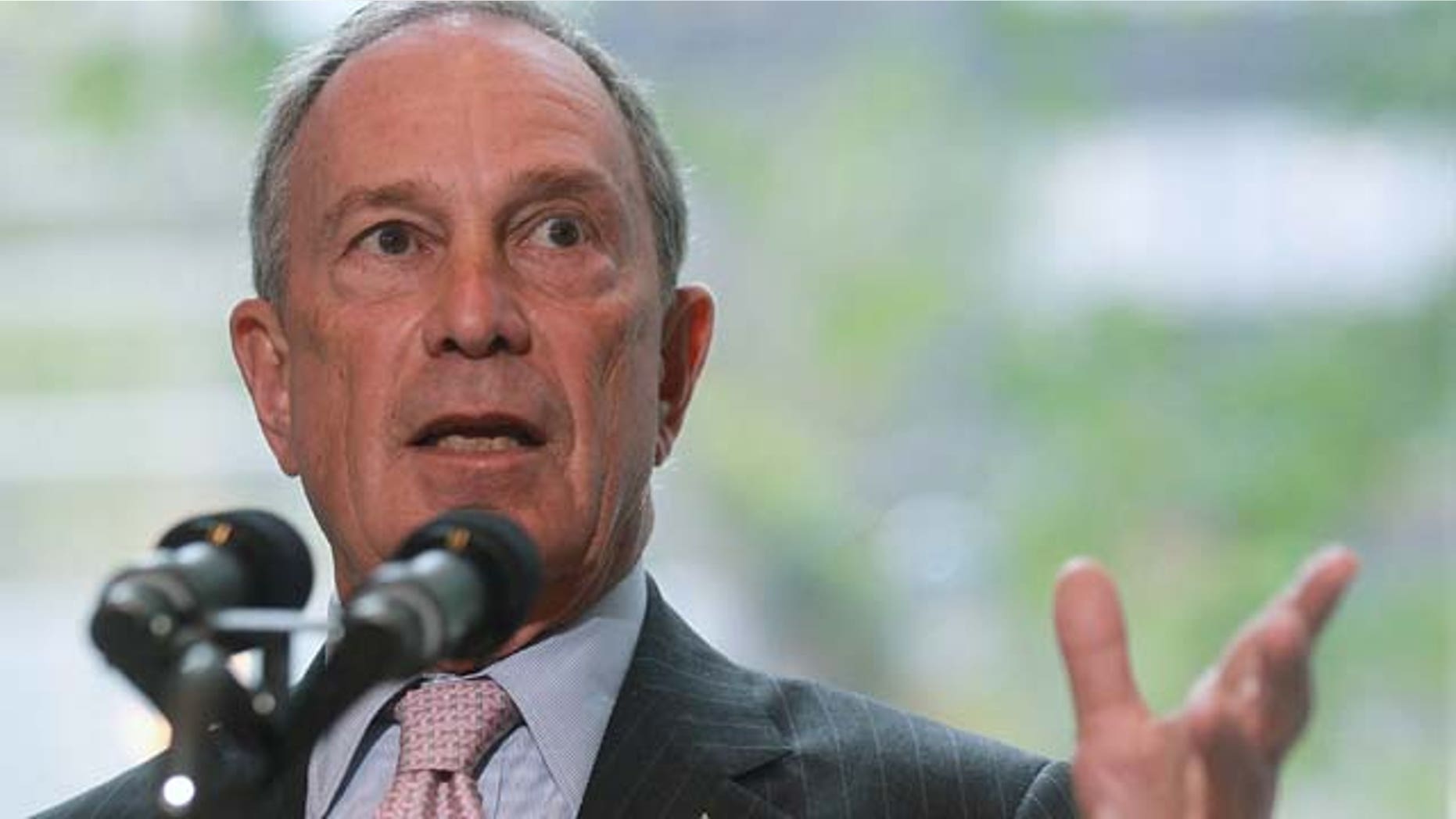 A predicted direct hit by Hurricane Irene for New York last Sunday sent the Big Apple into emergency mode as the city braced for the worst. Millions tuned in as Mayor Michael Bloomberg held several press conferences, and it was then that many of us discovered something we didn't know, which had nothing at all to do with the hurricane - Bloomberg speaks Spanish (kind of), and has for years!
After Mayor Bloomberg's announcements in English, he took a moment to give a brief summary of what he had said in Spanish, surprising and amusing many outside the state of New York who had tuned in and had no idea that he is in fact an aspiring bilingual.
The Spanish statements were heavily accented and obviously not prepared by a native speaker , as they were full of errors such as, "No ponga su vida en peligroso" (which translates to the grammatically incorrect, "Don't put your life in dangerous").
Twitter erupted, with reactions divided between those who were amused but appreciated the effort and others who complained that the Mayor's Spanish was "painful." One individual was even inspired to create a Twitter account, El Bloombito, which pokes exaggerated fun at the Mayor's imperfect español with tweets such as: "No walko en el outsido! Mucho dangerouso! Muy agua en la calle. El rapido speed winds que knocko you over."
While it's all in good fun, as a non-native Spanish speaker who still makes mistakes on a daily basis and as a passionate believer in the importance of speaking more than one language, it got me thinking. Though I have a good sense of humor, and find it all amusing, maybe we do need to be a little more thoughtful about being so quick to laugh.
I know a lot of Latinos born and raised here in the United States who don't speak Spanish well, and thus, choose not to speak Spanish at all - for fear of judgment. I can only imagine that seeing others being ridiculed for their attempts would hardly be encouraging for people trying to learn the language. Something to think about, maybe.
As for Mayor Bloomberg, in a 2008 interview with Vanity Fair, when asked about one thing he'd like to change about himself, he responded, "My Spanish. I've been studying for seven years and I still speak como un novato."
I personally wish him, and all others on the never-ending journey of mastering a second language, buena suerte.
Tracy López is a bilingual writer living outside the DC Metro area and the founder of Latinaish.com.
Follow us on twitter.com/foxnewslatino
Like us at facebook.com/foxnewslatino