How Vanessa Hudgens dropped 20 pounds and got her sculpted abs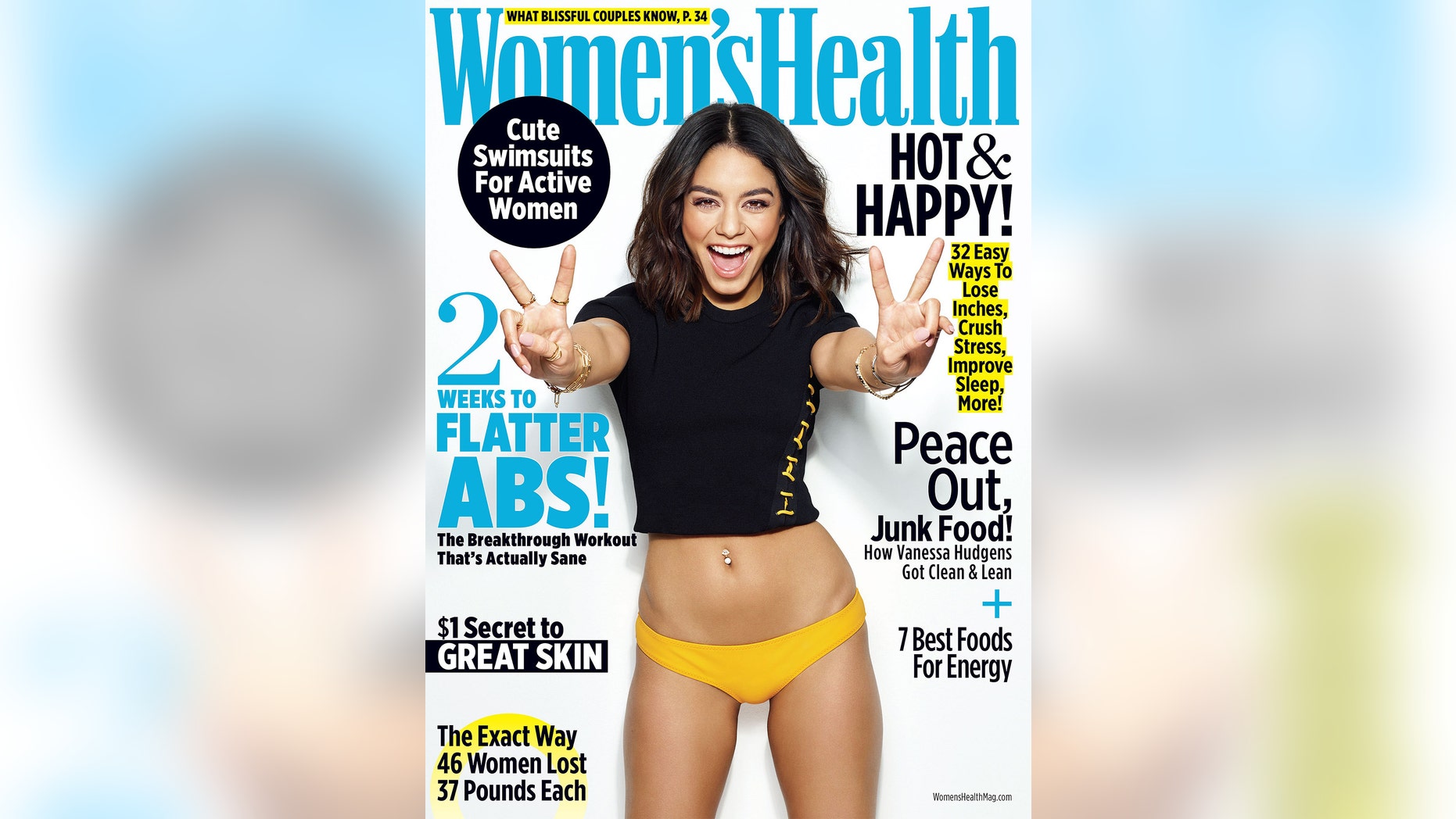 Vanessa Hudgens has come a long way since her "High School Musical" days.
In the 10-plus years since the original film debuted, she's faced some personal legal troubles, and stunned the country when she performed on FOX's "Grease Live!" in January 2016 one day after her father died.
Physically, for one of her boldest roles yet, Agnes "Apple" Bailey, in 2013's flick "Gimme Shelter," she had to drop 20 pounds and chop off her long brunette locks.
7 OF THE BEST ON-DEMAND WORKOUT PROGRAMS TO DO AT HOME
But now, in a May cover story for Women's Health magazine, 28-year-old Hudgens suggests she's in a healthy place emotionally and physically. During the interview, she revealed how she shed the excess weight for the demanding role, and shared her secrets for maintaining a hot bod and healthy mind.
For one, Hudgens divulged, she doesn't touch carbs. Instead, she opts for lots of healthy fats, like avocado.
"I eat a whole avocado a day," she told Women's Health. "We've been trained to think that fats are bad, but they're so good  —a source of energy and sustenance that keeps you going through the day. That's the only way I can not eat carbs."
HOW TO EAT CARBS AND STILL LOSE WEIGHT
The eating plan has helped the 5-foot-1 actress shed 10 pounds, she told the magazine.
As for exercise, Hudgens prefers circuit training, Pilates, yoga, and cycling at SoulCycle, a national chain of indoor spinning studios based in New York City. In fact, she revealed she did two SoulCycle classes per day to drop the 20 pounds she put on for "Gimme Shelter," she told Women's Health.
"I tend to ride for the teachers. I'm such a performer," Vanessa, who likes to work out in her sports bra to show off her six-pack, told the magazine. "I love being in front, because I'll push myself harder and I'll give the class energy too. So it's a win-win."
FOLLOW US ON FACEBOOK FOR MORE FOX LIFESTYLE NEWS
As for her determination, Hudgens, who got her start in theater, has a mentality akin to "The show must go on," Women's Health reported. When her father died, that attitude gave her the strength she needed to perform on live TV after her dad died.
"My dad would not have wanted me to not do the show," she told the magazine. "I'm going to go out there, have a great time, do my best, and hope the world enjoys it, but most importantly, enjoy it myself."