How to wear trendy millennial pink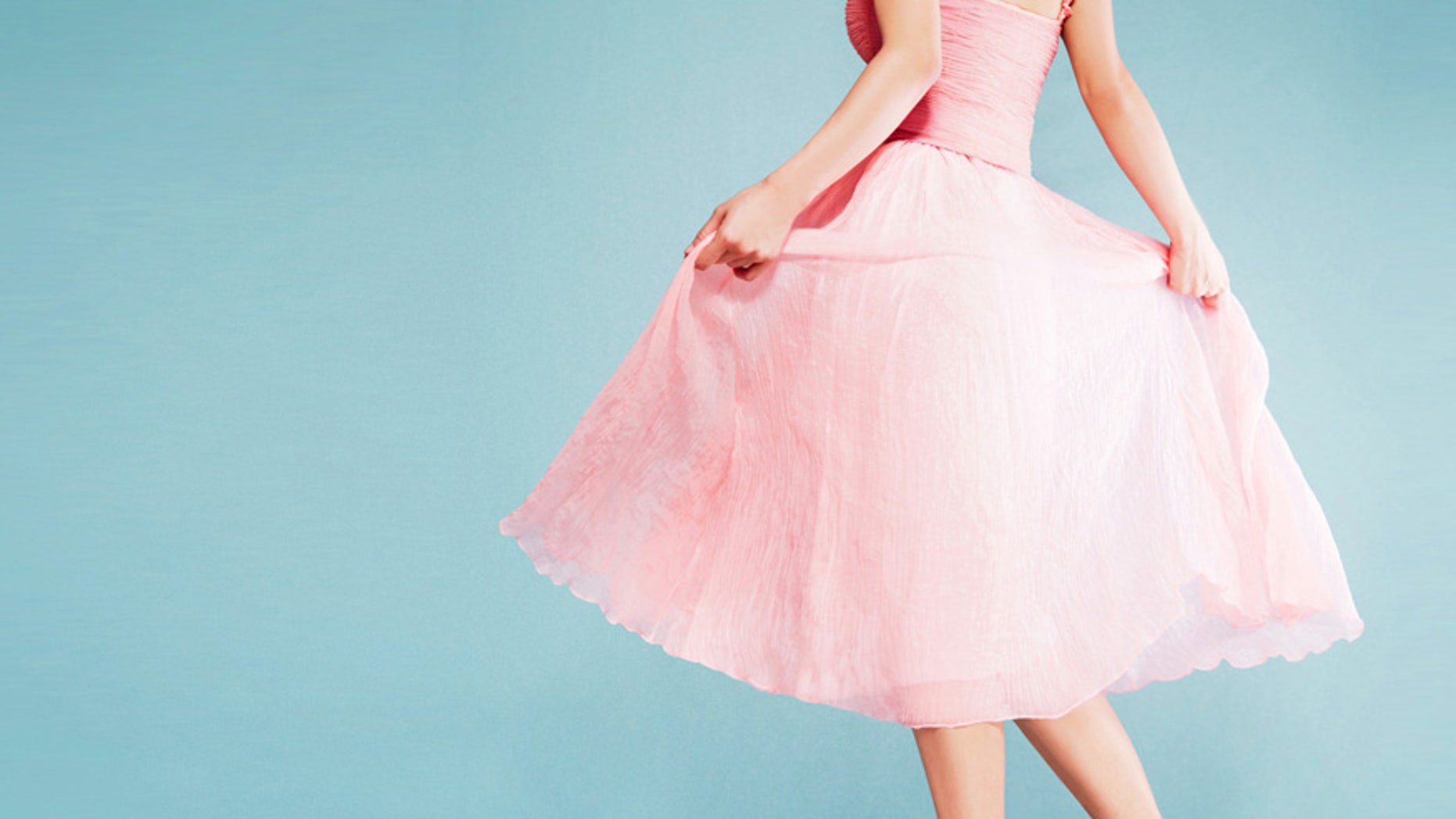 When it comes to this season, think pink.
This specific feminine pastel hue — nicknamed "millennial pink" for its popularity among the under-30 crowd — has been cropping up everywhere as of late, thanks to brands such as Glossier and Mansur Gavriel. Though incredibly popular (and nearly universally flattering), the color's frequent association with all things girly can be tough to shake, especially if you've long since outgrown your princess phase. Fortunately, we've got you covered.
Read on ahead for the best ways to integrate this happy hue into your wardrobe — without looking like you've raided your daughter's closet.
FOLLOW US ON FACEBOOK FOR MORE LIFESTYLE NEWS
Small Doses
If you generally favor neutrals, incorporating subtle pops of pink into your daily uniform is simple way to flirt with the trend without going overboard. Let a rose-colored collar peek out beneath a cream sweater, or switch out your go-to work pumps for a playful pink pair in patent leather. It's all about the details.
Pattern Play
If you're not ready for head-to-toe pink, patterns featuring the summery shade are a great place to start. Florals, of course, are always big for spring (insert "The Devil Wears Prada" joke here), but polka-dots, gingham and kitschy prints make for a fun and flirty take on the trend.
Neutral Territory
Generally, when we think of neutral colors, we think of black, white and maybe grey. But pink — specifically, dustier, less-saturated versions of the shade — work beautifully as neutrals, too. Experiment with classic shapes in different shades of rose: A blush trenchcoat, for example, is a stunning springtime alternative to the basic beige. Just be wary of ultra-trendy pieces, which can read sophomoric, rather than sophisticated.
Rough It Up
Though versatile, pink was considered a masculine color up until the mid-20th century. The pastel shade is now typically seen as "girly." To keep it from reading overly sweet, play with contrasts: Pair a pink sundress with a leather jacket for a tougher edge, or swap out your standard white sneakers for a candy-colored pair to complete your casual weekend look.
Fifty Shades
Shake things up by wearing different colors and textures featuring pink. For an eye-catching monochrome look, stick to separates in different, contrasting fabrics (think: leather and satin; chiffon and lace), or, take a cue from fashion blogger Paola Mathé, below, by color-blocking baby pink with more saturated versions of the color, such as coral and mauve.