How Erin Andrews solved a game-day wardrobe snafu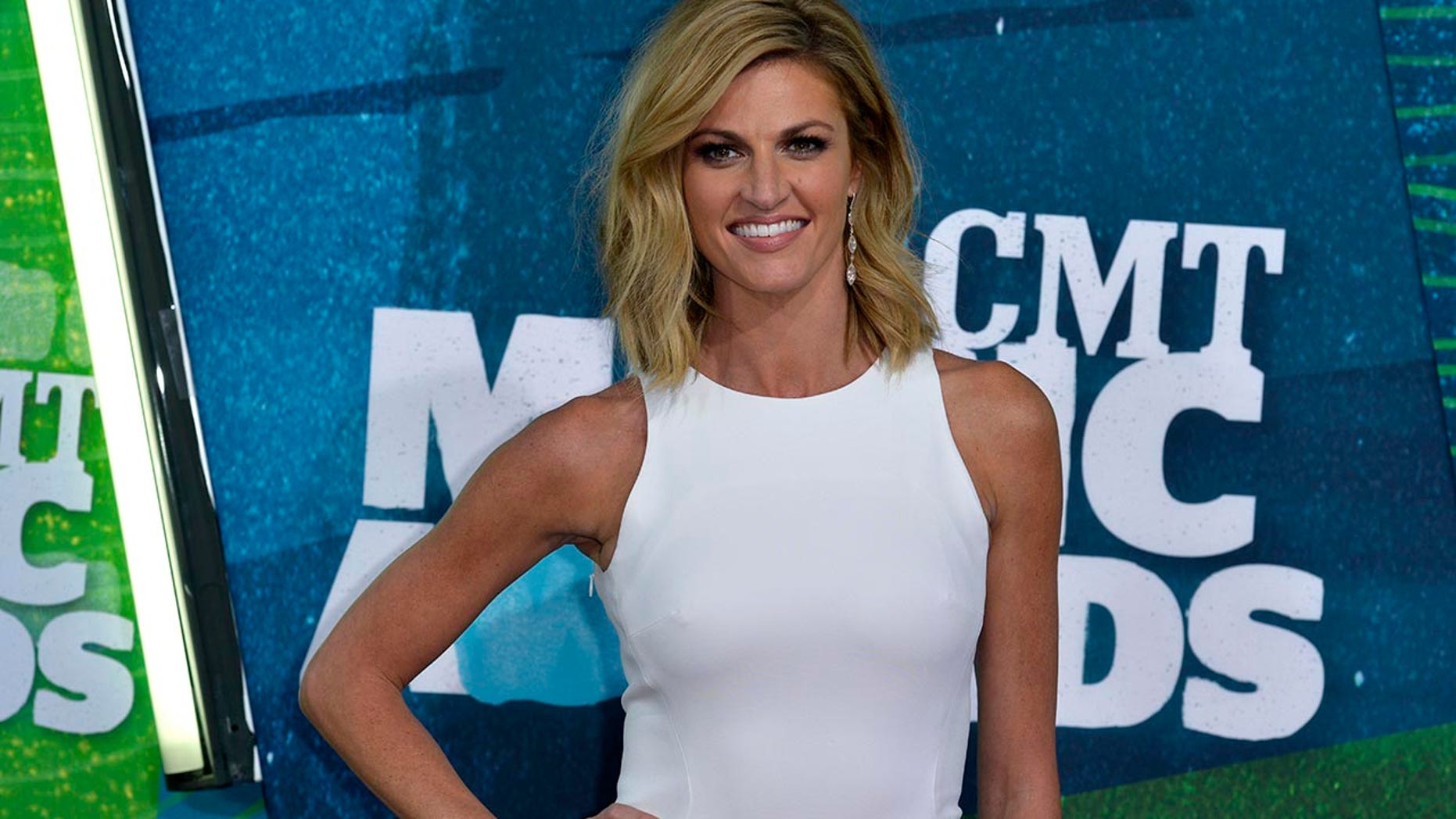 Never underestimate the power of a pajama top.
While prepping for Sunday's afternoon game between the Cowboys and Broncos at Denver's Sports Authority Field, Erin Andrews and stylist Anita Patrickson decided on a Marissa Webb ensemble best suited for the 73-degree temperature. Unfortunately for the Fox Sports personality, her shirt wasn't TV-appropriate.
"Erin loves the idea of being able to wear something a little more girly and feminine on the sidelines whenever she can," Patrickson told PeopleStyle. "The problem though was that [the Marissa Webb shirt] was actually a crop top, which she obviously couldn't wear on TV covering a game."
Though Patrickson made a pre-halftime adjustment, crafting a makeshift bodysuit from the original top by sewing in front and back panels for excess coverage, Andrews fretted about the "ol' bodysuit wedgie." With an hour rain delay in full force, Andrews worried about what to wear under her rain suit. After digging around in her suitcase, she stumbled upon a white pajama blouse.
"I didn't spill any syrup on it from my breakfast, so no one could tell I slept in it the night before," Andrews shared.
With the rain bringing about lower temperatures, Andrews threw a leather jacket over the top to bring off the fall-like look.
"Three wardrobe changes in one NFL game, when it was only supposed to be one fabulous Marissa Webb outfit…thank god my PJ top was CLEAN!!!" Andrews exclaimed.
This article originally appeared on the New York Post.