Homeless man earns down payment on house selling newspapers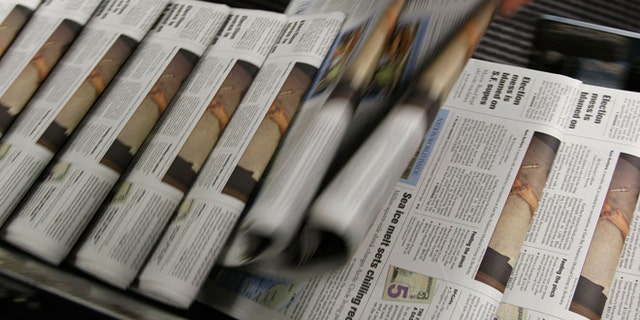 NEWYou can now listen to Fox News articles!
Mario Martinez has achieved the ultimate American dream. After five years saving up every penny from selling newspapers, Martinez and his four dogs closed on a 2,500 square foot home on three acres of land in Charlotte, Tennessee.
"I'm so grateful," he told the WKRN." There are so many people who believed in me."
Six years ago, Martinez fell on hard times. He lost his job and his home was foreclosed on. Ever since, then he's been living in a trailer, nestled in an abandoned barn – with no heat or running water.
Martinez pulled together his down payment with money from selling "The Contributor," a non-profit paper on homelessness and a lawn care business named after his beloved dog, Bear.
But it was realtor Brian Kemp who'd met Martinez on the street selling papers, who got the wheels in motion. Kemp helped Martinez in his home search and apply and qualify for the home loan.
"Mario helped me restore my faith in the people that are standing out on the street asking for money," Kemp told WKRN. "I won't look the other way anymore.
Martinez says he's most excited about his new Jacuzzi tub.
"So we fell on hard times, but now those hard times are over," he says. "The kids and I, we're gonna' have a home. I'm so excited. I worked hard for this."
Like us on Facebook
Follow us on Twitter & Instagram