Having gray hair may increase your risk of heart disease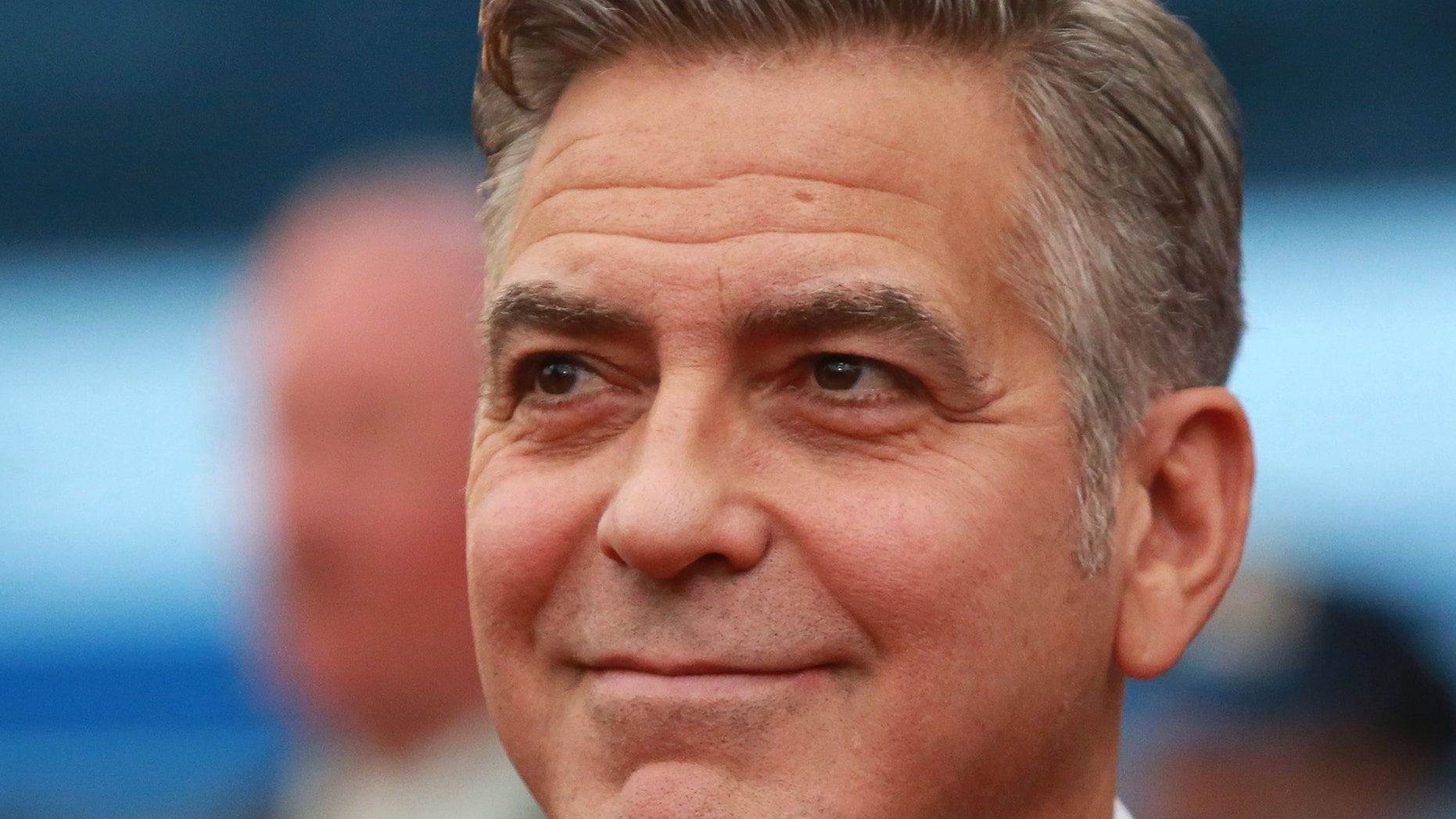 Beware, George Clooneys and Steve Martins of the world: The grayness of your hair could be a predictor of your heart disease risk.
That's the takeaway from a small, observational study by Egyptian researchers that links graying hair to atherosclerosis, a condition in which plaque accumulates in the arteries. Atherosclerosis, or coronary artery disease, is the most common type of heart disease in the United States, according to the Centers for Disease Control and Prevention (CDC).
For the study, which was presented this month at the European Society of Cardiology conference EuroPrevent 2017, researchers analyzed the prevalence of coronary artery disease in 545 men, and divided them into subgroups based on whether they had the disease, and the amount of gray or white hair they possessed.
BEING SLIGHTLY OVERWEIGHT MAY CUT YEARS OFF YOUR LIFE
Authors came up with a score for grading hair based on its darkness or lightness, with pure black hair being a 1 and pure white being a 5. They also collected info on participants' traditional heart disease risk factors, like family history, hypertension, smoking, diabetes, and dyslipidemia.
They observed that those with a score of 3 or more, indicating high hair whitening, was linked with a greater risk of atherosclerosis — even after considering each participant's age and traditional heart disease risk factors. Plus, researchers saw that those participants with a higher hair whitening score had more plaque buildup in their arteries.
When researchers sifted through the data more, they determined that a man's hair whitening score, age, and dislipidaemia and hypertension (two heart disease risk factors) were independent predictors of participants' atherosclerosis. Meanwhile, age was an independent predictor of hair whitening.
WHAT'S 'INVISIBLE BALDNESS'? 6 SIGNS YOU MAY BE AT RISK
But if you have gray hair, don't worry just yet. The authors noted they'd need to study a larger cohort and collaborate with dermatologists to analyze how environmental factors may influence whitening hair.
However, they noted their scoring system may be helpful for future diagnostics in heart disease.
"If our findings are confirmed, standardization of the scoring system for evaluation of hair greying could be used as a predictor for coronary artery disease," study author Dr. Irini Samuel, a cardiologist at Cairo University in Egypt, said in a news release.
FOLLOW US ON FACEBOOK FOR MORE FOX LIFESTYLE NEWS
About 610,000 people die of heart disease in the United States every year, accounting for one in four deaths, according to the CDC.
The CDC offers the following tips for reducing your risk of atherosclerosis:
Eat a heart-healthy diet rich in produce
Keep a healthy weight
Exercise regularly
Drink in moderation
Don't smoke