Hasbro rebranding Mr. Potato Head toy line as gender-neutral 'Potato Head,' but not renaming individual toys
The branding of the overall toy line is changing, but Mr. and Mrs. Potato Head will retain their original monikers, Hasbro says
Mr. Potato Head, the classic Hasbro toy brand which includes the mustachioed Mr. Potato Head and clean-shaven Mrs. Potato Head, will soon be rebranded as the gender-neutral "Potato Head" toy line.
The new branding will be reflected on packaging scheduled to debut later this year, the Associated Press reported on Thursday.
Hasbro says its Mr. Potato Head brand, which includes all kinds of toy tubers, is being changed simply to "Potato Head" in order to "better reflect the full line." The brand stresses, however, that neither of the individual Mr. or Mrs. Potato Head toys will be renamed.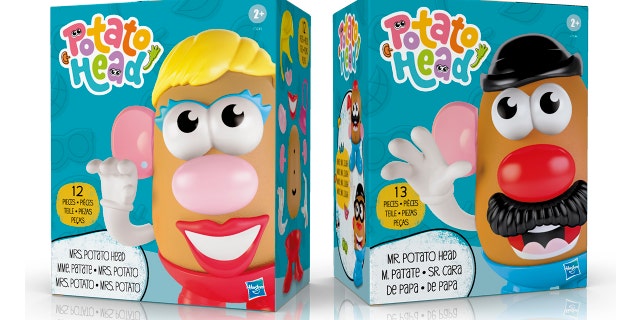 "While we're renaming the Mr. Potato Head brand to Potato Head to better reflect the full line, the iconic Mr. and Mrs. Potato Head characters aren't going anywhere and will remain Mr. and Mrs. Potato Head," the brand wrote in a statement shared with Fox News.
NO MORE KINGS AND QUEENS: DUTCH DESIGNER MAKES GENDER-NEUTRAL PLAYING CARDS
Kimberly Boyd, the senior vice president of global brands and general manager at Hasbro, told Fast Company that the rebranding reflects a more modern era.
"Culture has evolved," Boyd told the outlet. "Kids want to be able to represent their own experiences. The way the brand currently exists — with the 'Mr.' and 'Mrs.' — is limiting when it comes to both gender identity and family structure."
CLICK HERE TO SIGN UP FOR OUR LIFESTYLE NEWSLETTER
Boyd added that Hasbro hopes the rebranding will allow for kids to make "little potato families" however they see fit. To that end, the Potato Head toy line is also debuting a new product — the Create Your Potato Head Family — that includes "enough potatoes and accessories for kids to create all types of families."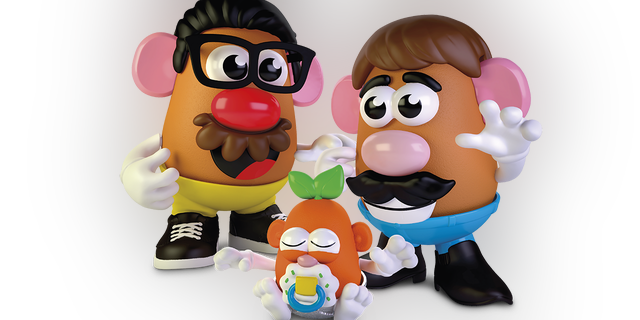 FOLLOW US ON FACEBOOK FOR MORE FOX LIFESTYLE NEWS
The toy that would eventually become Mr. Potato Head was originally conceived in the early 1940s by Brooklyn-born inventor George Lerner, who initially only planned to market the push-pin-style face pieces and body parts. (Consumers would provide their own vegetables to jab the pieces into.) He first sold the idea to a cereal company, which planned to use the pieces as prizes, before the Hassenfeld Brothers learned of Lerner's idea and purchased it back, per The National Toy Hall of Fame. The toy soon went into production and debuted in 1952 under its official new name: Mr. Potato Head.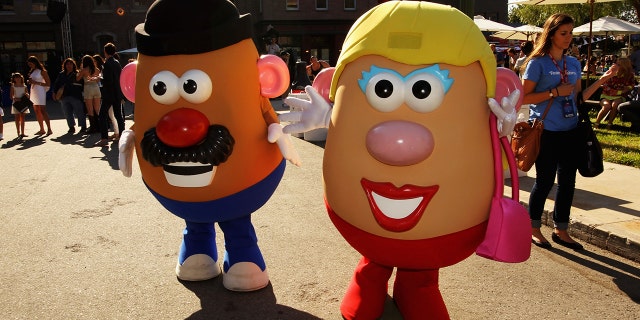 CLICK HERE TO GET THE FOX NEWS APP
The Associated Press contributed to this report.