Halloween Inspiration: 11 Easy Costumes That Only Require Makeup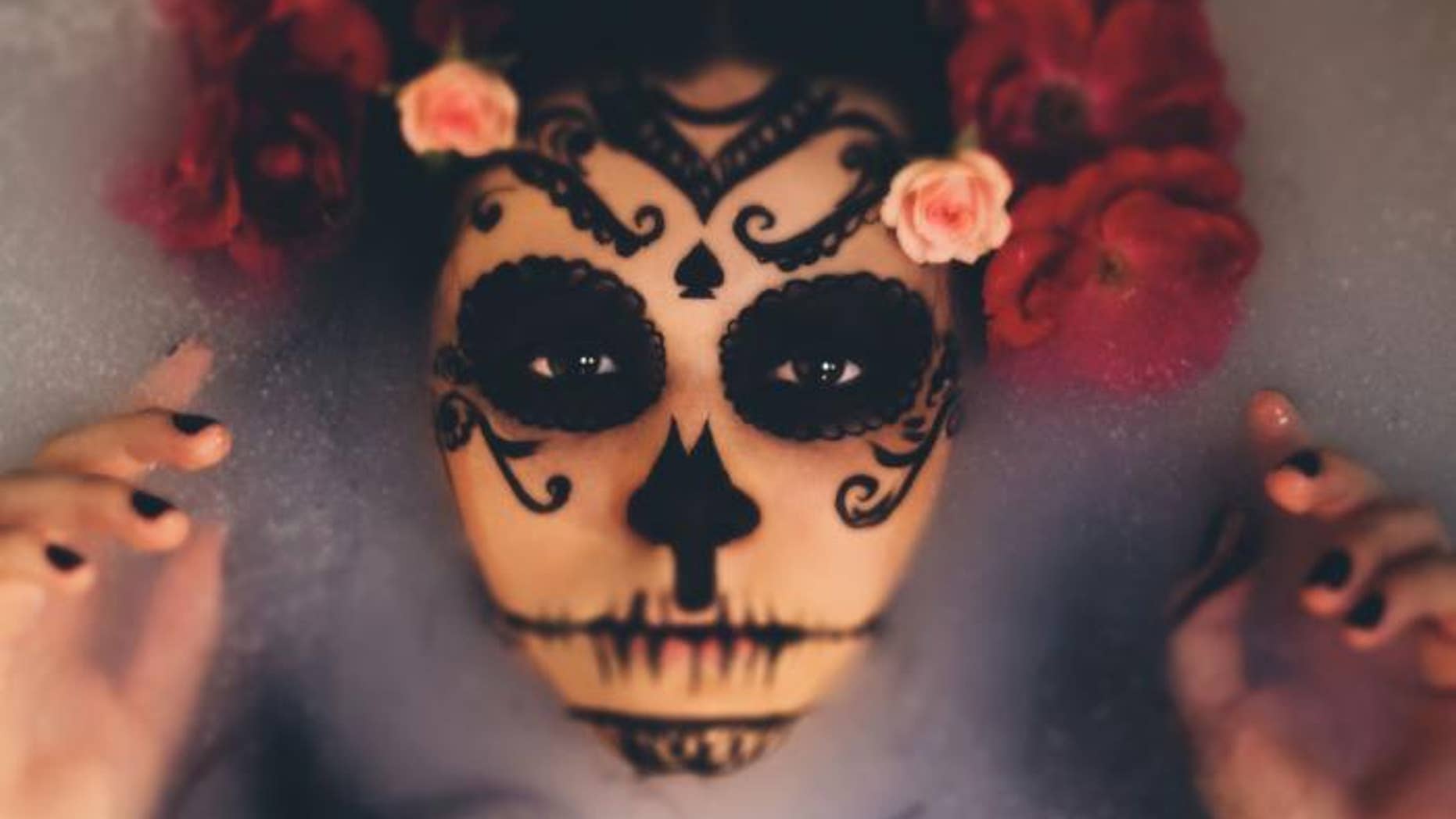 Remember the good old days? Before costumes like "Sexy Pizza Rat" and "Sexy Donald Trump" existed?
For those of us who want to get a little more creative and forego those pricey (and ridiculous) bagged costumes, FNM has found some of the greatest new trends for this spooky season. The best part? Each Halloween look is makeup-based, so no real costumes are required. All you'll need is a makeup kit or facepaint, and you're good to go!
Get your DIY-side ready and try one of these makeup looks this Halloween:
A twist on a classic Day of the Dead tradition. These candy skulls can be decorated any way you like and paired with any black outfit you already have at home.
Achieve this pop-art look with a simple color pallet of red, white, blue and black, and look like you walked straight out of a comic book.
Zombie costumes have always been a Halloween classic. Pair this makeup with any old costume you already have, and go from boring to zombie-fied instantly.
Have a flannel shirt or a straw hat lying around? You can transform yourself into a scarecrow within 10 minutes.
Upgrade your animal ears with this tiger makeup look. Pair it with an orange and black outfit to transform into the biggest party animal at this year's Halloween bash.
Going for a creepy and kooky look this year? How about mysterious and spooky? All you need to master the Wednesday Addams look is a smoky eye, dark lip color and lots of black!
Do you want to rock n' roll all night? It's easy with this famous look. All that's required is black and white makeup, and three friends with killer air-guitar skills.
Channel Disney's dark side, and try using a pallet of deep purples to achieve the "evil queen" look.
Pair this makeup with a dainty dress for an even creepier porcelain doll look.
Get in touch with nature! Combine this makeup with a tan or brown outfit to become a whimsical woodland creature.
Slap on some makeup and whip out that hat and broomstick to become the Wicked Witch of the West.