Pennsylvania girl's green screen school photos go viral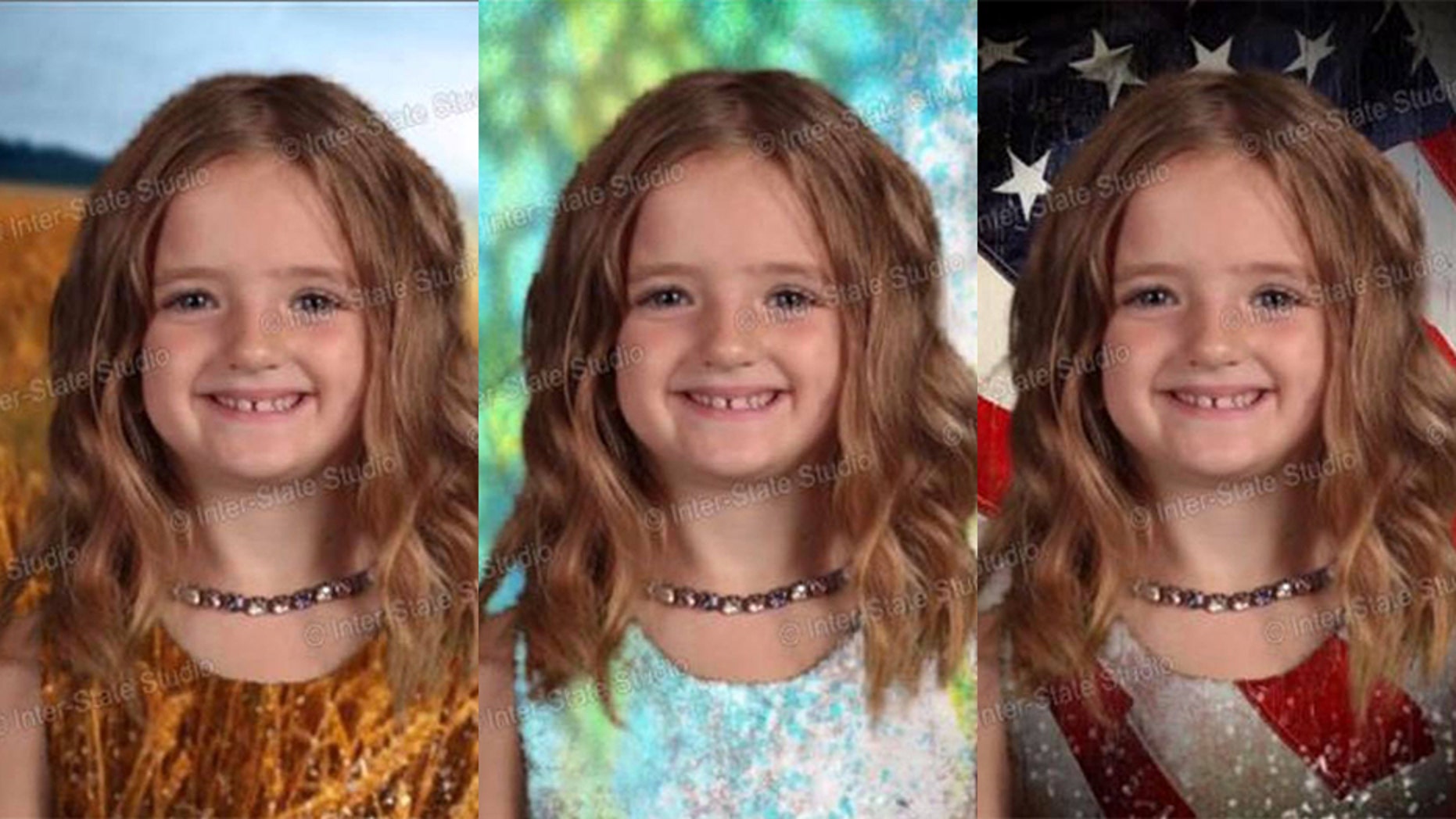 One Pennsylvania mom was happy to let her first-grade daughter wear her favorite green dress for school picture day — not realizing that the outfit would blend into the green screen backdrop, and ultimately go viral.
Last week, Laura Pyle wrote an essay for Love What Matters on the late September photo fail, which has since gone viral on Facebook with over 14,000 likes and 11,000 shares.
In the post, the mother of three wrote that her daughter, Addison, had selected her "current favorite dress," a green sequined number, paired with a precious necklace from her late grandmother, for the big day. Laura added that she even woke up Addison a little early to curl her hair for the occasion, before she sent her two oldest children off to school.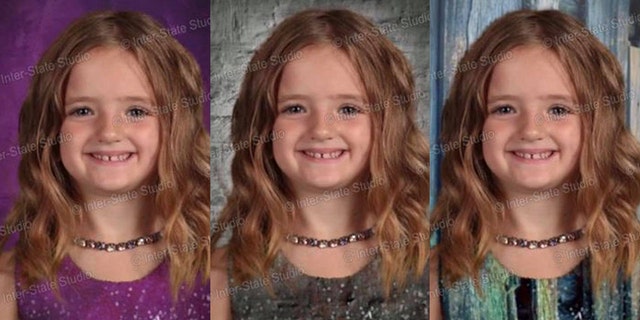 FROM MARINE TO MODEL: FORMER MAXIM COVER GIRL SHANNON IHRKE SAYS MILITARY GAVE HER LIFE DIRECTION
"I didn't give the color of her dress a second thought as I waved goodbye to my children. This is the part of the story where all I can do is claim mom brain/pregnancy brain/ lack of coffee," Laura reflected in her essay. "Had I been thinking about it, I should have realized what was about to happen."
Soon receiving the proofs of Addison's school photos via email, she was shocked to find her sweet kiddo "hilariously blended" into every background, from the American flag to a cornfield and multicolored displays.
"THERE ARE 87 STYLES. I NEED THEM ALL," the funny mom wrote on Facebook, where users have since heralded the images as "awesome," "hilarious" and "adorable."
Initially, Laura did not even intend to publically share the funny shots of her beaming daughter on social media, but did so at the encouragement of her friends.
Acknowledging that some parents may lament such an accidental photo fail, the mom says that her family will treasure the pictures – and the story – for years to come.
"Addy's photos perfectly fit her Addy-tude, and our entire family cannot help but laugh over how amazing and hilarious they are. Where some might be upset, my husband and I definitely find the humor in our story, and Addison absolutely loves looking through them," she wrote on Love What Matters. "This is an event we will cherish and laugh about as a family for years to come."
FOLLOW US ON FACEBOOK FOR MORE FOX LIFESTYLE NEWS
"School photos don't have to be such a serious thing. As a mother, I am so proud that my daughter was able to see these photos and find joy and humor in them. My husband and I hope to continue teaching our children that while life can be stressful, you can always find happiness in little things, even unintentional mishaps involving a green dress," she added.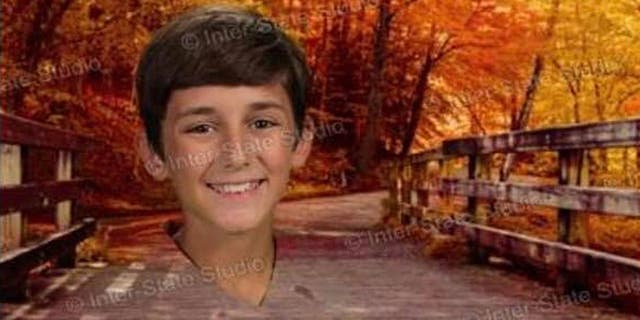 Funny enough, this is the second time this year that green screen school photos have made headlines. Back in in August, a seventh-grade Missouri boy's school photos went viral for the same reason — but his shots were a bit more surreal.