Girl with diabetes banned from water slide because of insulin pump, mom claims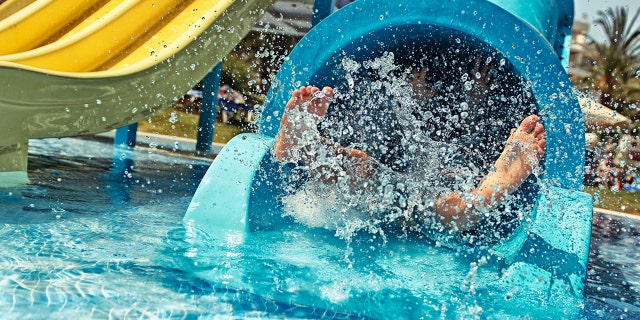 A 12-year-old girl with Type 1 Diabetes says she was not permitted to ride the water slides at a public water park in Kettering because of the insulin pump attached to her body.
Mom Beth McBride claims the city of Kettering broke the law by violating the Americans With Disabilities Act, while city and waterpark officials are not yet commenting on the issue.
"She was in tears and upset, as she has every right to be, I mean she was discriminated against basically," McBride told Fox 45.
She snapped a picture of daughter Alexis looking defeated right after she was denied a ride on one of the waterslides at the "adventure reef waterpark."
12-year-old Alexis said a lifeguard told her the reason she could not ride was the insulin pump attached to her right hip.
"It was that one slide and that one lifeguard, that when I walked up there she pointed at my insulin pump and said you cannot go on the slide with that on," Alexis said.
Alexis said the pump makes her insecure and this was the first occasion that she had worn a two-piece bathing suit and exposed it in public.
"It's completely true bliss, the insulin is actually in a chamber here," McBride said showing Fox 45 the small external pump, "it's made to be worn in water parks, it's made to be worn in the ocean, in showers and bathtubs, she's allowed to wear it."
McBride related it to having Alexis' pancreas functioning outside her body. She said if it is removed, Alexis could die.
McBride also said the lifeguard did not explain the reason behind asking Alexis to remove the pump.
"I said do you realize that's an ADA violation, she has a medical handicap, the insulin pump cannot be removed," McBride said.
According to title three of the Americans With Disabilities Act, "providers of public accommodations must provide you with services that are not any different from those they provide people without a disability. They must not screen out or exclude you because of your disability."
McBride took her concern about the violation to park managers who she says took an incident report Monday night.
"She should be able to wear a medical devices with pride," McBride said.
"I'm not as different as everybody else is and I shouldn't be singled out from everybody else that's having fun," said Alexis.
McBride said she wanted to raise awareness for Type 1 Diabetes related issues and wants to make sure this does not happen to anyone else at any catering facilities.
This article originally appeared on Fox 45 Now