Giant 'fatberg' in London promotes weight loss, healthy eating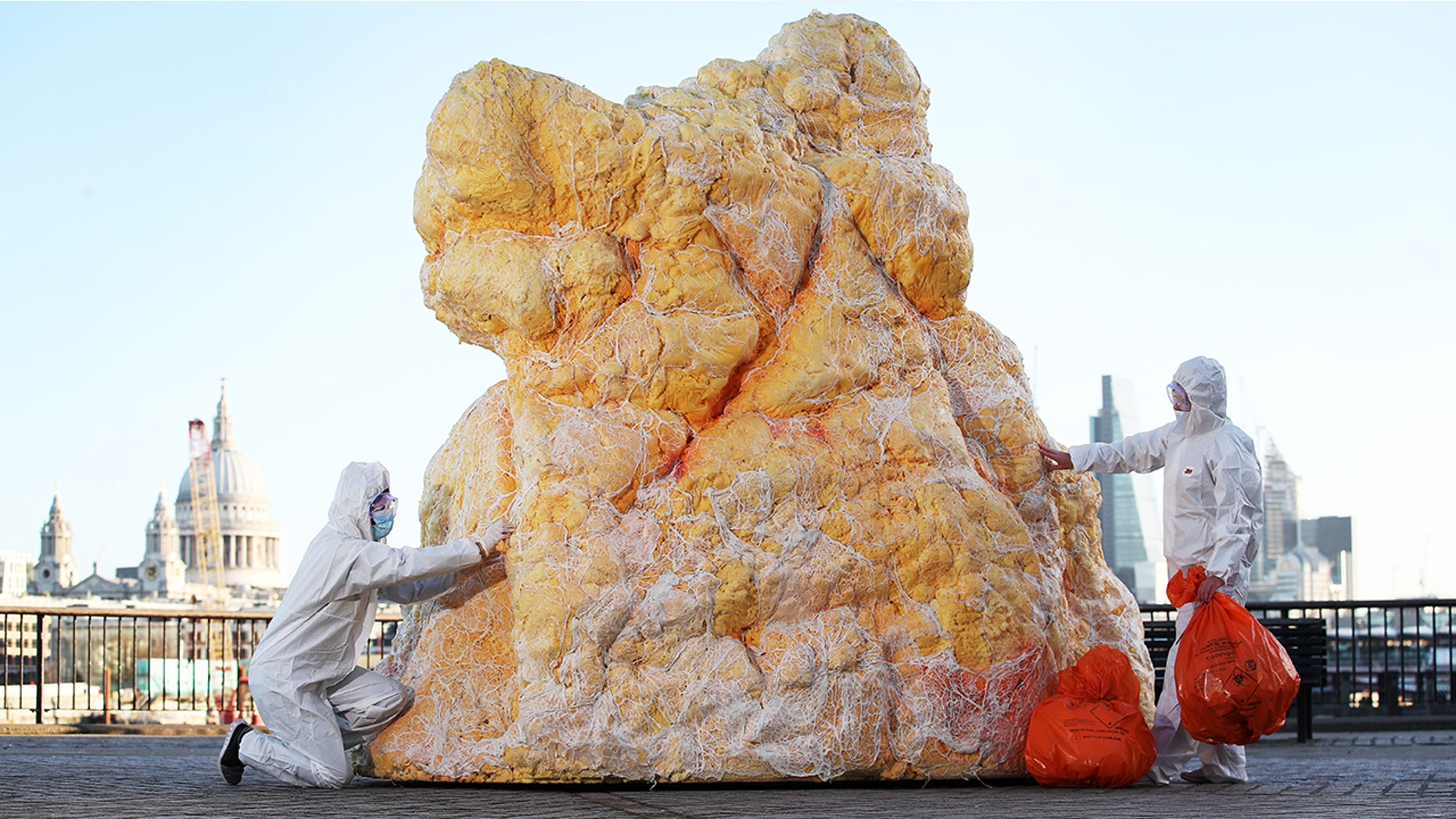 A gigantic "fatberg" made of real lard appeared in central London Tuesday.
The huge mass, the height of a London bus and is more than 10 feet wide, surfaced along the city's South Bank.
It's hoped the massive mound of disgusting fat will encourage Brits to seriously think about the health impacts - inside and out - of overindulging over the Christmas period.
The fatberg, made by preventative healthcare service Thriva, was created following a survey of 2,000 young professionals which found they gained 4.41 pounds during Yuletide.
Hamish Grierson, co-founder of Thriva, said: "Even though most people see the benefits of a regular check-in on their health, very few actually do it because it's such a pain to organize.
"As well as getting their bodies back into shape at the gym, we want to encourage Brits to consider what's going on inside, as well as outside this January."
The research also found 11 percent of those polled will have abandoned their January health kick by Tuesday– rising to 37 percent by the end of the week.
One in 10 admit they are seven pounds heavier this month than they were at the beginning of last month.
Amid this, 56 percent of working millennials admit they drank to excess during December - with wine and beer the most popular.
One in five admitted to having a social cigarette and 10 percent enjoyed a cigar at some point over the holidays.
Eighty per cent are worried about the consequences of this overindulgence on their physical appearance – but just half are concerned about the effect on their internal health.
Physical attributes such as stomach rolls, "love handles" and "bingo wings" are bigger worries for those polled than iron levels, liver function and even risk of diabetes.
Amid this, separate studies have found three in five UK adults have raised or abnormal blood cholesterol and over four million currently live with diabetes.
While another seven million are estimated to have prediabetes.
Studies have also shown triglycerides, a cholesterol marker that represents the level of fat in the blood, typically raises 10 percent between December and January among Brits.