Gabriel García Márquez's Health 'Very Fragile,' But President Santos Denies Author Has Cancer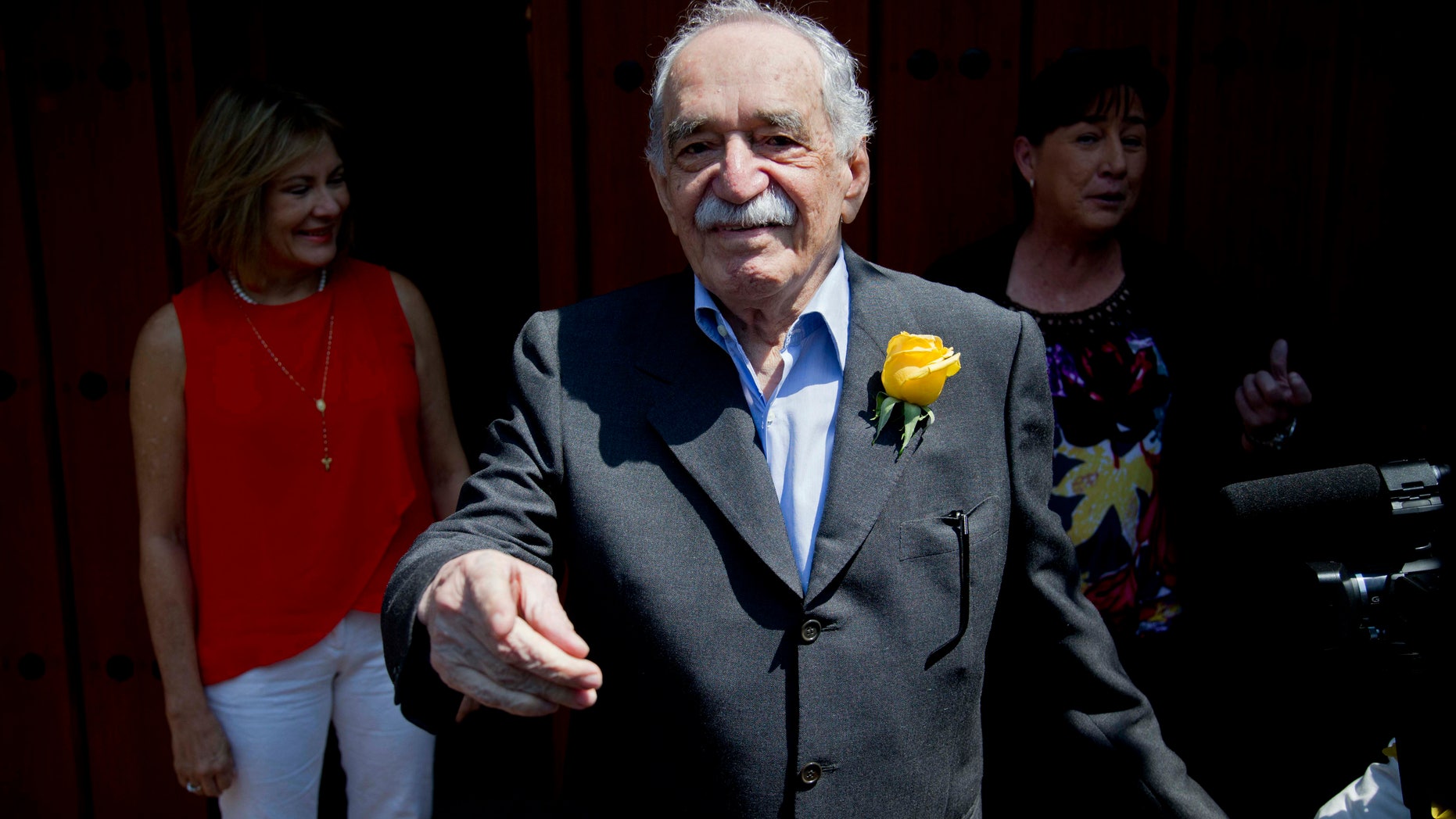 Nobel Prize-winning novelist Gabriel García Márquez's health has become a matter of public controversy. While Mexican's leading newspaper is reporting the 87-year-old author is battling metastasized cancer, now even the Colombian president is joining the group that is denying the illness.
"I endorse what the family said to please respect their privacy," Colombian President Juan Manuel Santos told Radio Caracol Popayan on Wednesday.
"It's not true what they published on a Mexican newspaper that his cancer has come back … He suffered from pneumonia, at an advanced age, and that pneumonia is under control," he added.
García Márquez, 87, is Colombian and has been residing in Mexico City for over 50 years.
El Universal newspaper reported Monday that the novelist had cancer that has spread to his lungs, lymph nodes and liver.
About 12 years ago, the Colombian novelist was diagnosed with lymphatic cancer, which he successfully battled.
Given the writer's advanced age, El Universal said, doctors and family members have agreed to refrain from chemotherapy and are only providing palliative care.
In a statement released Monday night, García Márquez's family said the writer's health is "very fragile" and that even though his condition is stable he is exposed to the risks and complications related to his age.
In the statement, the wife and children of the novelist said they appreciate the expressions of solidarity with "Gabo" and asked that people respect their privacy.
Considered one of the most significant authors of the 20th century, he was awarded the Nobel Prize in 1982 and is the earliest living recipient.
He started as a journalist, and has written many acclaimed non-fiction works and short stories, but is best known for his novels, such as "One Hundred Years of Solitude" (1967), "Autumn of the Patriarch" (1975) and "Love in the Time of Cholera" (1985).
On March 31, García Márquez was admitted to Salvador Zubirán Hospital after showing symptoms of pneumonia, as well as an infection and dehydration. He was first treated at home but was transferred to the hospital when his condition worsened.
Throughout his nine-day hospital stay, the writer, who was also diagnosed with Alzheimer's disease in 2006, remained generally stable, El Universal reported.
A smiling "Gabo," wearing a gray suit and light blue shirt, made a public appearance early last month to celebrate his birthday and listened to a crowd sing "Mañanitas" (the traditional Mexican birthday song) while holding a bouquet of yellow roses.
The author, who was accompanied by his secretary and a friend of the family, did not make any statements but greeted the journalists and photographers and applauded them when they finished singing.
Follow us on twitter.com/foxnewslatino
Like us at facebook.com/foxnewslatino