Forbes names Kayla Itsines the top fitness influencer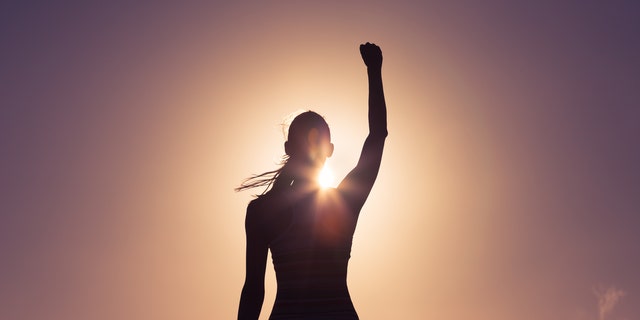 If you're on Instagram, you've likely heard of her — Kayla Itsines, the "Sweat With Kayla" star trainer who turned her social media following to a multimillion-dollar fitness empire. Now, Itsines, who hails from Adelaide, Australia, is getting some much-deserved attention for her celebrity and growing cult following. In a list released this week, Forbes named the 25-year-old the top fitness influencer.
Forbes reported that in 2016, Itsines' app, Sweat With Kayla, was the most downloaded in the fitness category on iOS and Google Play. Overall, the app helped Itsines garner $17 million in revenue that year.
A JOGGER'S FITNESS TRACKER DOCUMENTED HER BRUTAL ATTACK ON A RUN
Since growing her fan base with a simple fitness and nutrition plan she created with partner Tobi Pearce in 2014, the former gym employee's business has expanded to include e-books, bestselling hardcover books, and stadium tours, Forbes reported. In 2016, her U.S. City Sweat Tour sold out in about an hour.
Itsines' Bikini Body Training Guide program costs $19.99 per package, and followers update on their progress using the hashtag #bbg online. Often, she re-grams the stories and side-by-side transformation photos of clients who've reaped the rewards of her program, sharing their success stories with her 6.7 million followers and counting.
FOLLOW US ON FACEBOOK FOR MORE FOX LIFESTYLE NEWS
As Forbes points out, it's Itsines' positive attitude and affinity for heart-eye emoji that likely hooks her followers as much as the efficacy of her diet and exercise tips.
"The size of your problems is nothing compared with your ability to solve them," she shared in a recent Instagram post. "Don't overestimate your problems, and don't underestimate yourself."