Fitness trainers are using social media to stalk clients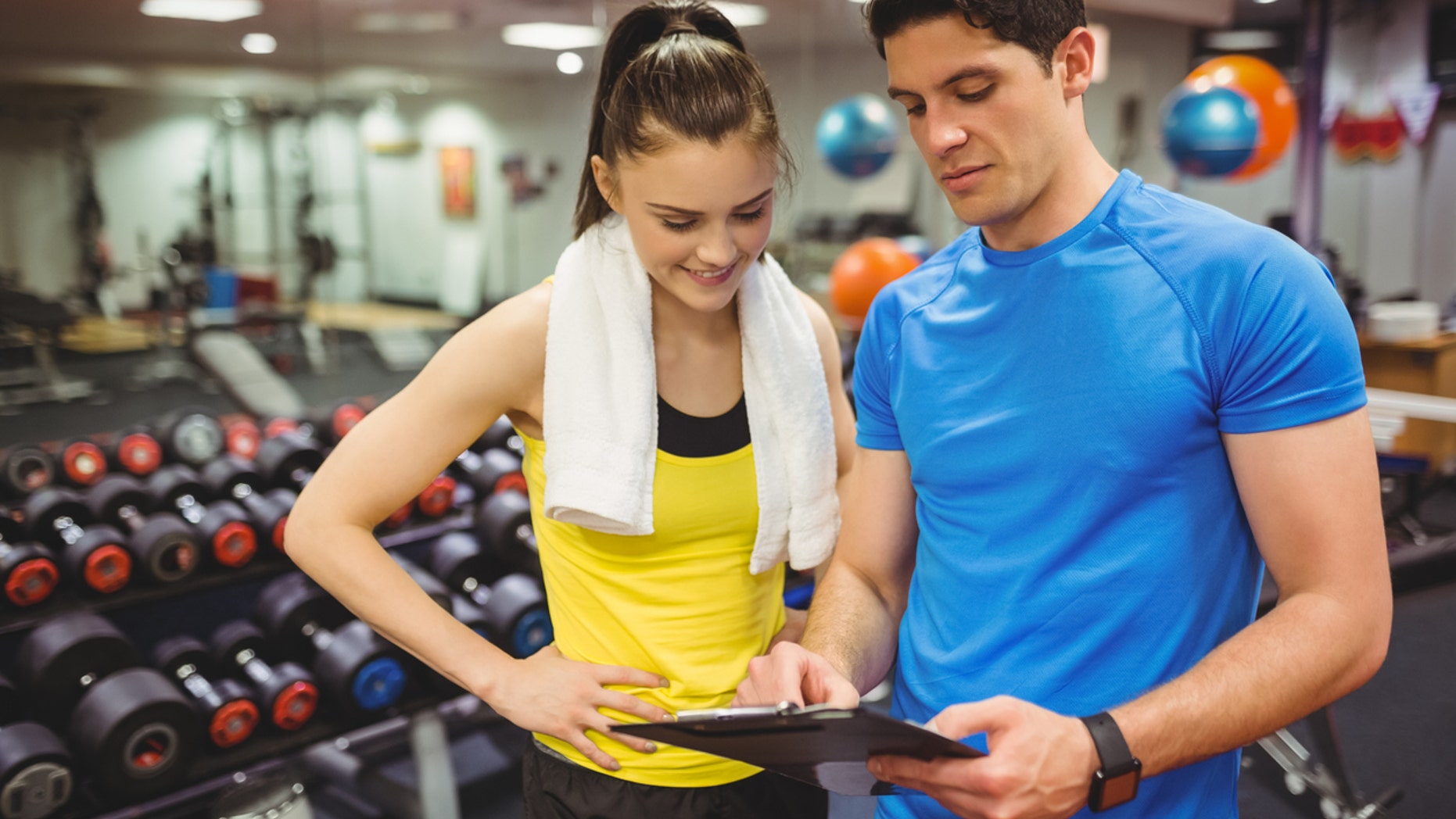 When trainer Joe Holder's clients come in for a session, they don't need much time to catch up. Thanks to social media, Holder already knows where they've been, what they've eaten and how many hours they've spent binging on Netflix.
"You really get a better idea of what they're about," the New York City-based trainer says of following his media- and model-industry clients on Instagram and Snapchat. "If you catch them doing something [unhealthy], you can call them out. If they're doing something dope, you want to show them a little love."
Gone are the days of lying to your trainer about your happy-hour habit or chicken-parm addiction. Social media has torn down the wall between teacher and student, providing trainers with a window into their clients' lives outside the gym — for better or worse.
For one thing, you can forget about making up excuses when underperforming during your sweat sessions — your trainer likely saw you throwing back shots at the bar.
"I look at their Insta Stories and say, 'OK, she was in the club last night!' " says New York Sports Club trainer Rogerio Kowlessar.
Candice Watson's trainer at Retro Fitness followed her on Instagram a few months after they began working together, and she followed him back "out of courtesy."
She acknowledges that their digital relationship is "somewhat problematic."
"I'll see him for our Saturday-morning sessions, and if I'm a little sluggish, he'll be like, 'Well, that's probably because you had all those margaritas and ate all those tacos,' " says Watson, 26, who lives in Jersey City.
But she says such tactics aren't likely to change her behavior.
"I don't censor myself for most people, so I definitely wasn't going to do it for him," she says.
Others feel more self-conscious about their habits, especially if they think their trainer will disapprove.
When Teen Vogue digital director Phil Picardi posted a photo of In-N-Out french fries on Instagram this spring, he tried to head off his trainer's disdain with some light humor.

"Sorry, Joe," he wrote at the end of his photo caption, to which trainer Holder responded with a series of sad-, angry- and winky-faced emojis.
Occasionally, Holder will get intel on his clients' bad habits through mutual friends.

"Sometimes, people will take photos of people I work with and send them to me, or call them out on social media and tag me," he says. It's all in good fun, though the spies do help him see another side of his clients.
Ultimately, Holder thinks his Instagram interactions with clients strengthen their relationship. Instead of the usual small talk, "you can ask further, deeper questions," he says.
Project by Equinox trainer Megan Roup says that following clients online boosts "the feeling of community" she's going for during workouts.
"You get to see all aspects of someone's life on Instagram," says Roup.
But she draws the line at ragging on clients in the comments of a photo, or even bringing up what she's seen on their feeds in person.
"It's not about spying on them and seeing what they're eating," she says.
Sometimes, the openness of online communication can go too far. Last month, a tweet from recently engaged Atlanta resident Cassie Young, 31, went viral after she shared messages she received from a trainer she'd never met.
The trainer first offered to help Young get in shape for her upcoming wedding, but when Young politely declined, the trainer proceeded to shame her for how she looked.
"That's the opposite of [the experience] I'm trying to create," Roup says.
Kowlessar, meanwhile, notes that there are rules to building an Instagram relationship with a client.
"You don't want to go snooping into their Insta Stories right away," he says, noting his social media-savvy trainees often monitor who's watching. He gives his clients a few months of space, building an IRL friendship before he takes it online.
"Once you have that relationship," he says, "[then] you can start watching their Stories."
This article originally appeared on the New York Post.