Father Alberto Cutie's Journey from Sex to Salvation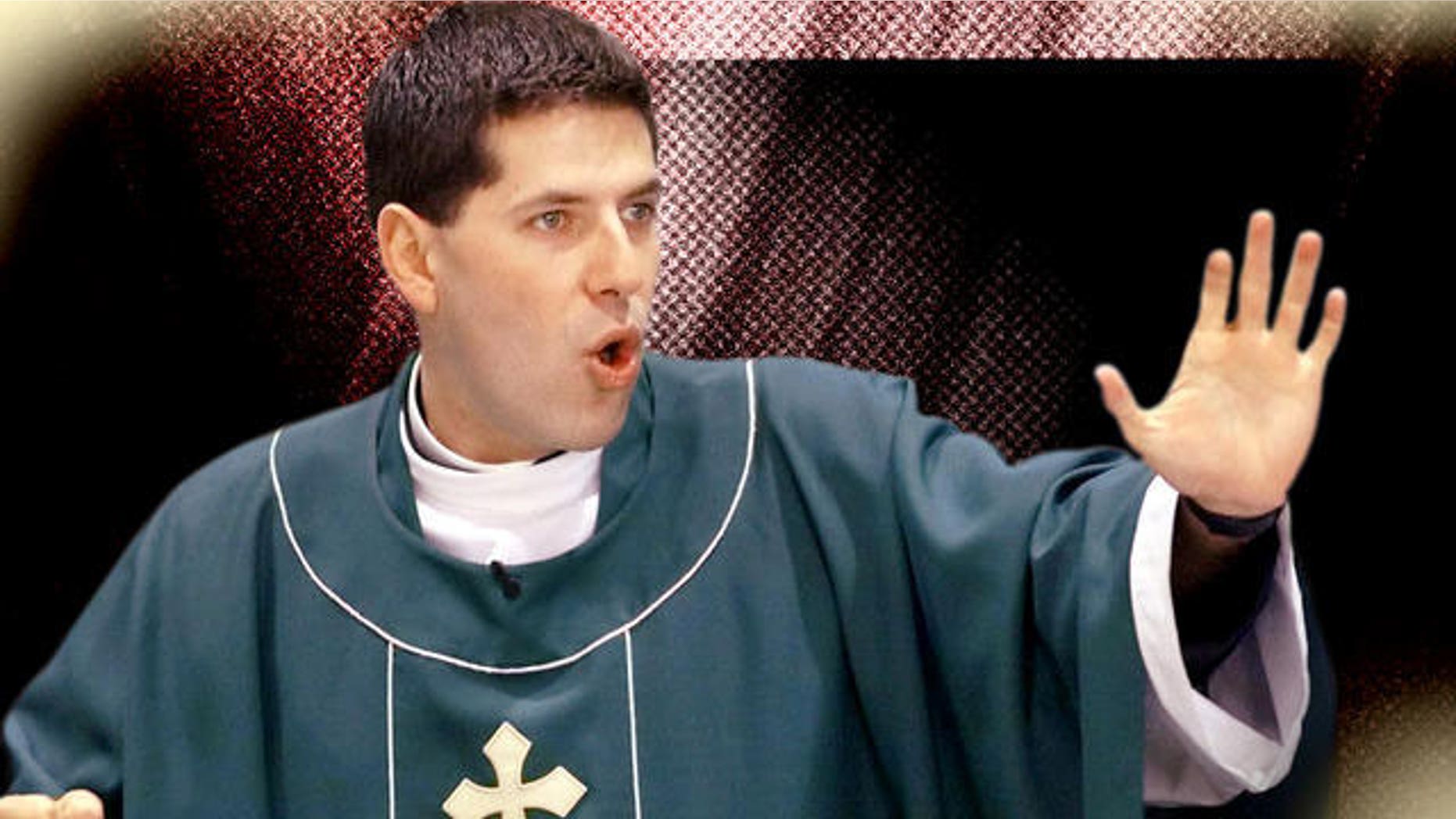 The super-chic Fontainebleu Hotel sits smack in the center of "Millionaires Row" in Miami Beach. For more than 50 years, The Fontainebleu has been the place to be seen and was the 'back in the day' hangout for Hollywood stars like Frank Sinatra and the rest of the rat pack.
The Fontainebleu is where I met Catholic-turned-Episcopal priest Father Alberto Cutie. Cutie doesn't care much for the nicknames, and he's heard most of them; from the all-embracing, warm and fuzzy sounding "Father Oprah", to the hot-blooded and certainly hormonally charged 'Father-what-a-waste'.
A good-looking, sharp-featured Latino man who chose to become a Catholic priest and observe a lifelong vow of celibacy, Cutie told me he kept that vow for more than 20 years.
Then two years ago in 2009, something happened. A prying photographer snapped several pictures of a lean and tanned Latin American couple laying out on South Beach. A woman's arm was draped over a man's bare chest. Nothing wrong with that, except the man was Father Cutie, and the woman was up until then, his clandestine girlfriend, now wife, Ruhama Buni Canellis.
"I don't think I can live my life according to whatever popular opinion is," says Cutie. "I think everyone has to live their life knowing that God is the one that will judge us at the end, not all these people who give their opinion"
Now dressed as an ordained Episcopal priest, white collar and all, I asked Cutie directly if he thinks that he deceived his congregation in Miami. Did he regret how this happened? Without skipping a beat, Cutie was quick to answer.
''The only regret I have in my life is the paparazzi told my story before I could. But certainly, you struggle as a man and as a priest to come out and say, 'Listen, I'm in love. This is what's going on.' I know the (Catholic) Church doesn't want it but this is what happened to me."
For the record, I asked the Archdiocese of Miami if it had any comment on Cutie's new book, his new marriage, or his assertion that the Catholic Church is out of step by not allowing its priests to marry? The Archdiocese had a blunt four letter response. "Nope."
On the day our crew made its way to suite 410 of the hotel, his handlers kept plugging his No. 1 selling book, "Dilemna: A priests struggle with faith and love," and promoted his upcoming TV talk show, which will be taped in English and air in several major U.S. television markets later this year.
In what sounded like a perfect sales pitch, Cutie quickly launched into what his still unnamed show would be like.
"I hope it is a great mix of topics. There is no taboo, people can talk on topics from sex to salvation," he said.
As a possible viewer, that 'sex to salvation' line sounded like a wide open road of programming potential, but what struck me most was hearing Father Cutie say he wouldn't answer audience questions solely from a priests perspective.
How odd, but then it made more sense.
Father Cutie is a new father, an actual real-life dad to a daughter born late last year. Cutie says 100,000 Catholic priests have left the church to marry, and proudly says he can now speak from experience when counseling parents.
"So for 100,000 priests to leave to marry, you have to say we are not all traitors, we are not all bad priests, we are not all bad people who wanted to break promises," he said. "Certainly, I think …I am a better priest as a married man. I understand peoples struggles firsthand. I have to wake up at night when (the baby) cries and I have to change the diapers and give the bottle. I have a wife that I have to deal with everyday."
I had to ask Cutie one more question, even as his handlers were trying to end the interview: Was Cutie anathema to the Catholic Church? Detested, maybe?
"I don't think I'm a heretic or anything like that. I think that I'm just a man trying to serve God and trying to bring a message of inspirational love to everyone. I am now a priest of the Episcopal church".
With that, the interview ended. Father Cutie stood up and removed the wireless mike like a pro. We shook hands, then he moved to the other end of the suite, high-fiving his growing PR machine.
Orlando Salinas is a Miami-based correspondent for Fox News.
Follow us on twitter.com/foxnewslatino
Like us at facebook.com/foxnewslatino