Exploring Children's Literature Over The Holidays, Bilingual Style: Some Suggestions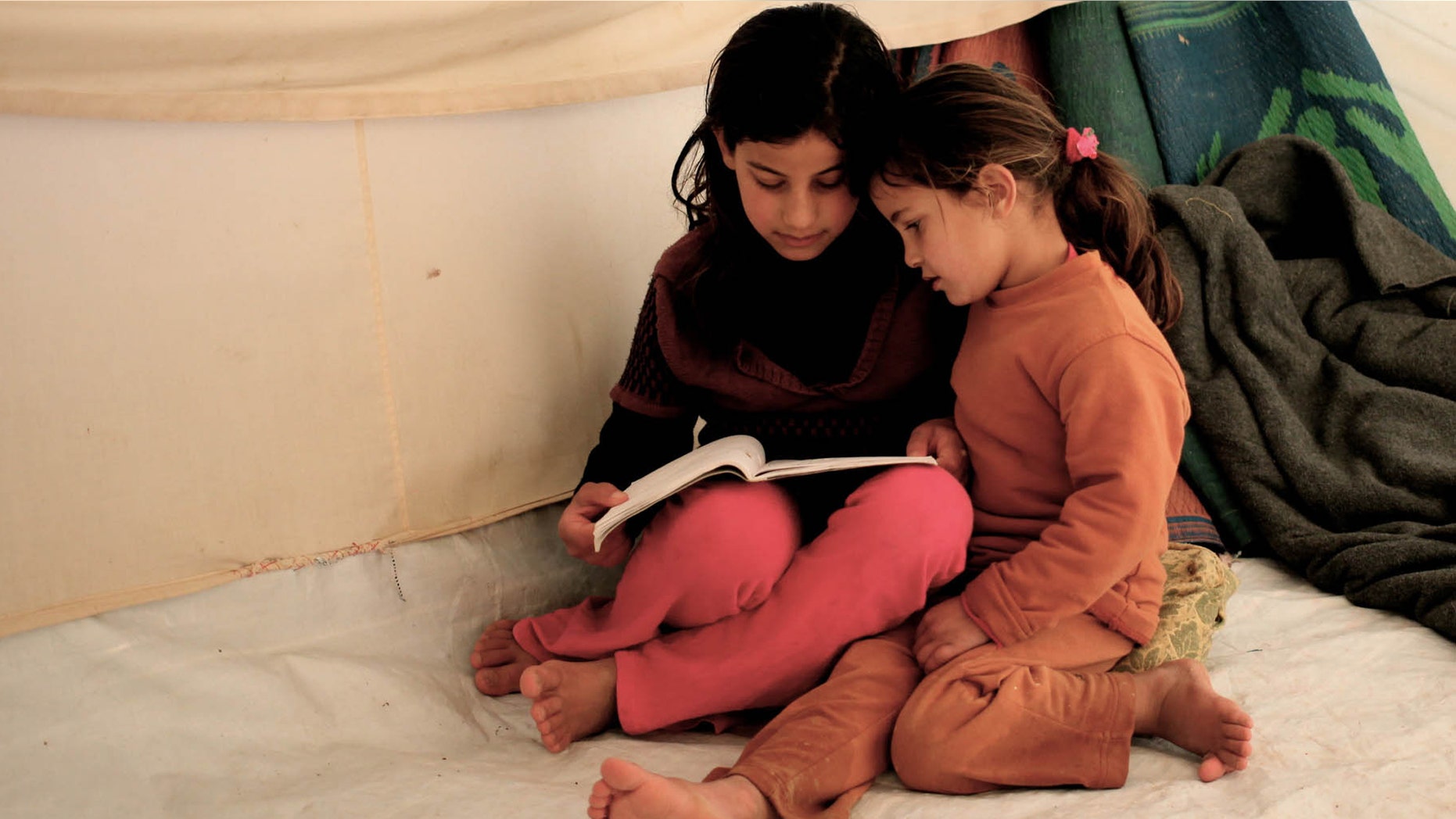 It seems like everyone is passionate about their favorite children's book, but when you grow up in a bilingual home, with competing cultural, family, food and other traditions, the choice of which tome to get for junior, or Yuni, can come to seem deeply frightening.
Fox News Latino canvassed a dozen Latinos – writers, literature professors, literacy advocates and just plain gente – and asked them for their recommendations, without respect to language or age appropriateness. These are a few books that came up time and again.
Platero y Yo, by Juan Ramón Jiménez. This simple-seeming tale of a man and his aging donkey in a remote Spanish village was written way back in 1917 by the Noble Prize-winning poet from Andalucia. The book has gone through a myriad of editions and can be found in either English or Spanish. The original has a lot of text, but it's available in more picture-book edited formats as well., etc. Kate Tromble, director of legislative affairs at the D.C.-based advocacy group, The Education Trust, said of the original, "The language is beautiful, the story is moving and it talks about life in a way that children can understand." Recommended age: 7 and older. Platero dies in the book, which may upset young kids.
The House on Mango Street, by Sandra Cisneros. A series of poetic vignettes circling around a girl in Chicago named Esperanza Cordero. It was originally published in 1984, but has since been translated into many languages and incorporated into the curriculum at many schools. Cisneros drew on her experiences as a teacher in Chicago to craft a moving, sometimes horrifying portrait of what it's like growing up Latina in the inner city. Even the picture book version of a segment of the book, "Hairs/Pelitos," gets kudos from people. Recommended age: 12 and older. There are intimations of physical and sexual abuse that make it inappropriate for young kids. Despite the topics, the language is elliptical not graphic.
"ABC de Puerto Rico," by Isabel Freire de Matos and Rubén del Rosario, illustrated by Antonio Martorell. Beautiful woodcuts are the highlight of this abecedario originally published in the late 1960s that highlights Puerto Rican flora and culture. Lena Burgos-Lafuente, assistant professor at the Hispanic Languages and Literature department at Stony Brook University, said, "It's a beautiful ABC. It was censored back in the 70s, and it's now a local classic."
Recommended age: 3 and older.
"La Casita," by David Unger. An illustrated book that tells the story of how, as a child, the author and his family are forced to sleep together under a table in the family restaurant in Guatemala City because of the country's civil war. The family is forced to split up as they flee the country and wind up in Florida, where the young protagonist starts acclimating himself to new food, language, weather. The text was originally part of a collection of stories ("Ni Chicha, Ni Limonada"), it's in print only in Spanish.
Recommended age: 7 and older.
"Too Many Tamales," by Gary Soto, illustrated by Ed Martinez. This 1993 book describes Christmas at the home of a young girl named María. Her mom slips off her diamond ring while mixing up the masa for tamales, María puts it on, and before anyone knows what's happened, the ring has disappeared. The only way to retrieve it: Eat every last tamal. One of the very few depictions of an illustrated book of middle-class Mexican-American life.
Recommended age: 5 and older.
The Christmas Tree/El Arbol de Navidad, by Alma Flor Ada, illustrated by Terry Ybáñez. A bilingual 1997 book about a family trimming a Christmas tree. Family members take turns adding decorations to the tree and lines to the expanding refrain cataloguing the tree. Josephine Garza, the executive director of the National Latino Children's Institute, said that the book blends "memories of childhood celebrations and the desire to keep those traditions for your children to enjoy. It really creates a beautiful understanding of how important it is to keep culture alive."
Recommended age: 6 and older.
How Tía Lola Came to Stay, by Julia Alvarez. The first in a series of young reader books by the renowned Dominican writer (How the Garcia Girls Lost Their Accents). Miguel and his little sister, Juanita, have been moved to the wilds of Vermont. Struggling to assimilate, they are shocked when their effusive, loving, colorful aunt comes into their lives for good.
Recommended age: 8 and older.
There are a couple of others worth mentioning which sound great.
First, Tamalitos: A Cooking Poem, by Jorge Argueta. The Salvadoran-born author interweaves the history of Mexico into an extended cooking lesson. Also, Niño Wrestles the World, by Yuyi Morales. An illustrated book about a child Lucha Libre-style superhero who takes on mythological Latin American figures like La Llorona.