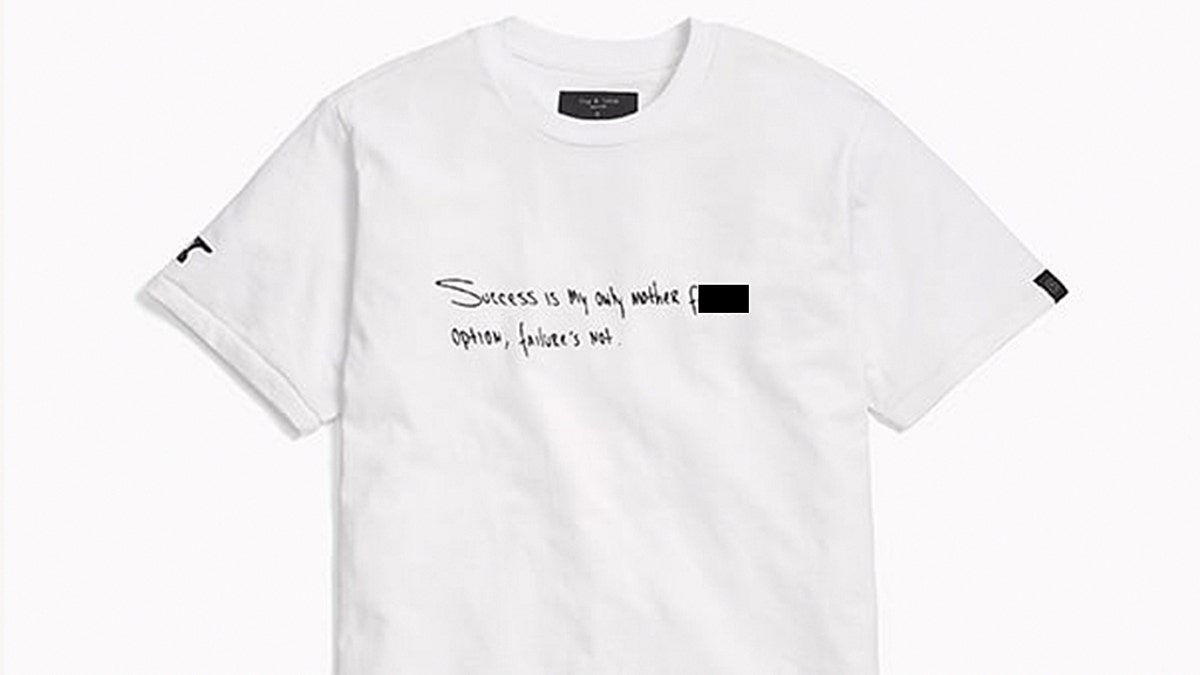 Marshall Mathers fans might want to start cleaning out their closets.
Eminem has announced he is creating a collection of streetwear with American fashion label Rag & Bone inspired by different parts of the rapper's decades-long career.
NOTE WRITTEN ON WOOLWORTHS CHICKEN PACKAGE MISTAKEN FOR CURSE WORD
The limited-edition merchandise will be available for in-person purchase on Friday at a one-day pop-up shop at London's The Sun & 13 Cantons pub before the final show of his European tour.
American fans who want to dress like the real Slim Shady will have to wait until Saturday, when a handful of the products will be available for purchase on Rag & Bone's website. Though the shirts and hoodies don't come cheap. Each item in the exclusive collection is priced from $95 to $250.
FOLLOW US ON FACEBOOK FOR MORE FOX LIFESTYLE NEWS
The artist's best-selling T-shirts – The Kamikaze, Success and Graffiti – and the iconic zip-up hoodie have been years in the making, Marcus Wainwright, Rag & Bone CEO, founder and creative director said on the company's website.
"Eminem is a legend, it's as simple as that. We have spent years working to collaborate with true originals, people who have forged their own path in life. For me Eminem utterly personifies 'original.' Working with him on this project was humbling, inspiring and generally awesome."