Defrocked Miss Puerto Rico suing to reclaim her crown demands ruling in case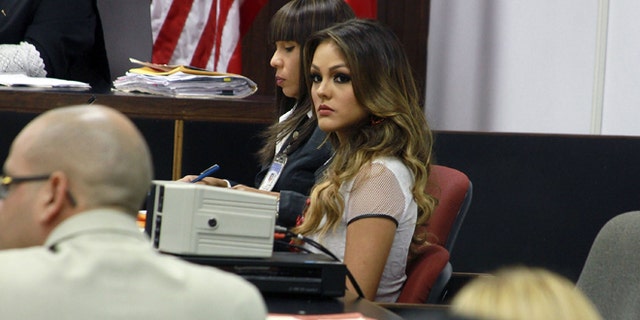 NEWYou can now listen to Fox News articles!
Kristhielee Caride Santiago wants an answer. And she wants it now.
The 25-year-old beauty from Bayamón, Puerto Rico, is involved in a legal battle to reclaim her title after she was stripped of it in March, purportedly for being rude.
According to San Juan newspaper, El Nuevo Día, the legal proceedings concluded three weeks ago, but there has been no decision handed down in the breach-of-contract case by Puerto Rico Judge Eduardo R. Rebollo Casalduc, who announced in August that his decision would be written rather than oral.
But the beauty-pageant winner has her eye on the date of Jan. 30, 2017, when the next Miss Universe pageant will be held in the Philippines.
The delay, her attorney argues in a motion filed Friday, doesn't leave her an adequate enough time to train for the pageant should she prevail in the case.
"The delay in issuing a judgment is causing Miss Caride Santiago the same irreparable damage that she sought to avoid" in court," the motion reads, according to Nuevo Día.
Caride was dethroned in March for telling a reporter that she "didn't love the cameras."
Desiree Lowry, the national director of Miss Universe Puerto Rico, said she was appalled when she heard the beauty queen's comment – so she decided to take away her title.
"You always have to put your best face forward," Lowry said. "It's a given that we are going to be in front of cameras, and that we have to answer all types of questions."
Caride is suing PR Crown Entertainment, which organizes the Puerto Rico pageant, along with a handful of its executives, for $3 million for breach of contract and damages. On top of having her title restored to her, she has demanded the multiple gifts she won for winning the contest, including a car, plastic surgery and a seven-day cruise, be given to her.
The lawsuit claims that Caride was briefly hospitalized for depression after she was stripped of her title.
The Associated Press contributed to this report.
Like us on Facebook
Follow us on Twitter & Instagram