That's rude! Puerto Rico dethrones Miss Universe contestant for her bad attitude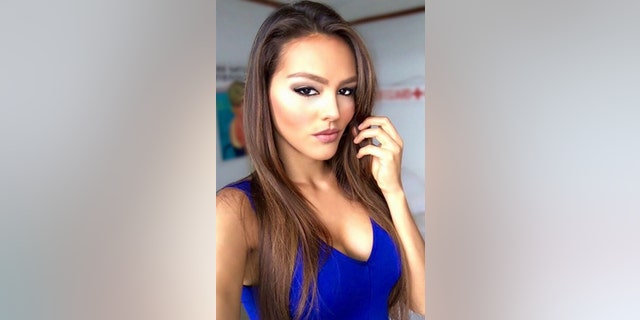 A Miss Puerto Rico 2016 contestant was too rude to wear the crown – so she was stripped of her title.
The owners of Miss Universe stripped Kristhielee Caride of her crown after she was dismissive during an interview with a local newspaper. She told the paper she "didn't love the cameras" – which caused a stir in the pageant-loving island.
Desiree Lowry, national director of Miss Universe Puerto Rico, said she was appalled when she heard the beauty queen say those words.
"I wanted the earth to swallow me," Lowry said. "You always have to put your best face forward ... it's a given that we are going to be in front of cameras and that we have to answer all types of questions."
Caride asked for forgiveness after the interview, saying she'd had a bad day. But after pageant officials refused to budge on their decision, she threatened to take the matter to court. She told El Nuevo Dia, Puerto Rico's largest newspaper, that she was exploring her legal options.
"I can't understand how they made such a definitive decision when I've always been so punctual and have done everything that is asked of me," she told the newspaper.
Lowry said after promising not to repeat her mistake, Caride then canceled other appearances because she said she had a doctor's appointment that she refused to reschedule.
Lowry then introduced the new Miss Universe contestant at a press conference held on Thursday at a restaurant in the capital of San Juan. Brenda Jiménez appeared in a sparkling tiara and a strapless red dress with a somewhat surprised look on her face.
"I still haven't fully processed the information," she said.
It is the first time a Puerto Rico Miss Universe contestant has lost her crown before the big event is held. Miss Puerto Rico 1994, Brenda Robles, was dismissed during that year's Miss Universe contest because she was pregnant.
The Associated Press contributed to this report.