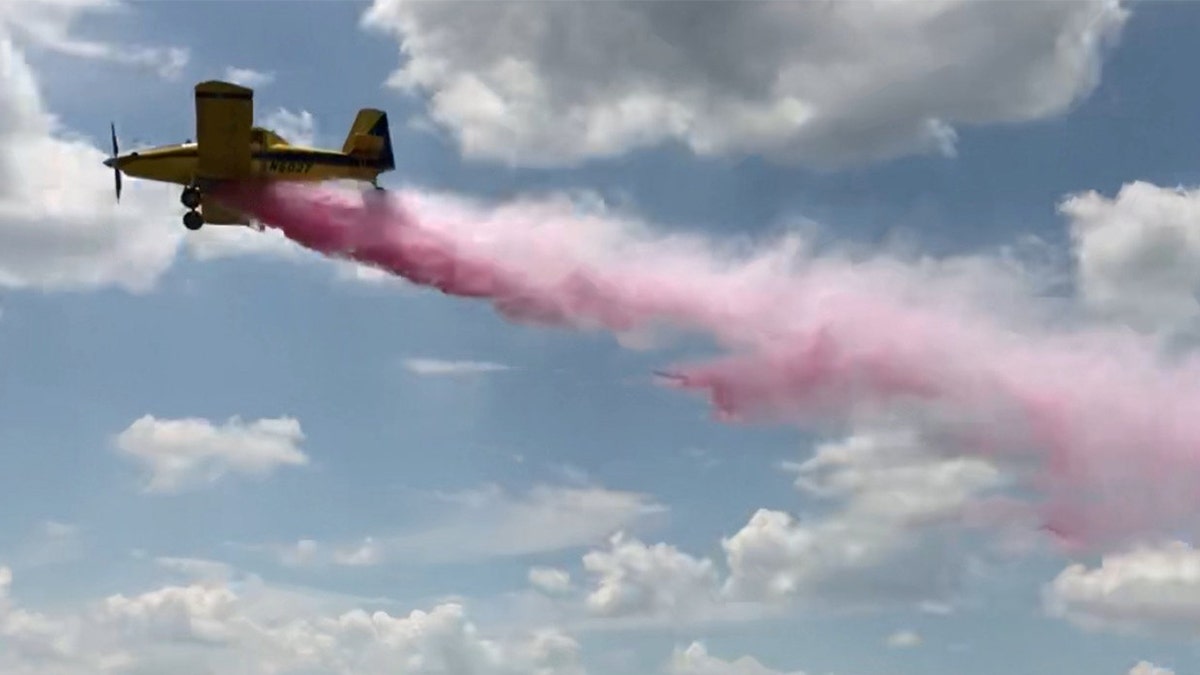 A couple discovered they were expecting a baby girl in a dramatic 'gender reveal' when a plane streaked past with a pink water trail in its wake.
Brad Reed, 32, and his wife Rachael, 31, discovered they were expecting their third child in April and were encouraged by their families to hold a party to reveal the sex.
Brad and his friend David Sykes, an aerial crop duster, came up with the idea to incorporate Sykes' aircraft into the surprise.
The week before the party, Brad and Rachael handed Skyes an unopened letter from the hospital which revealed if they were having a baby boy or girl.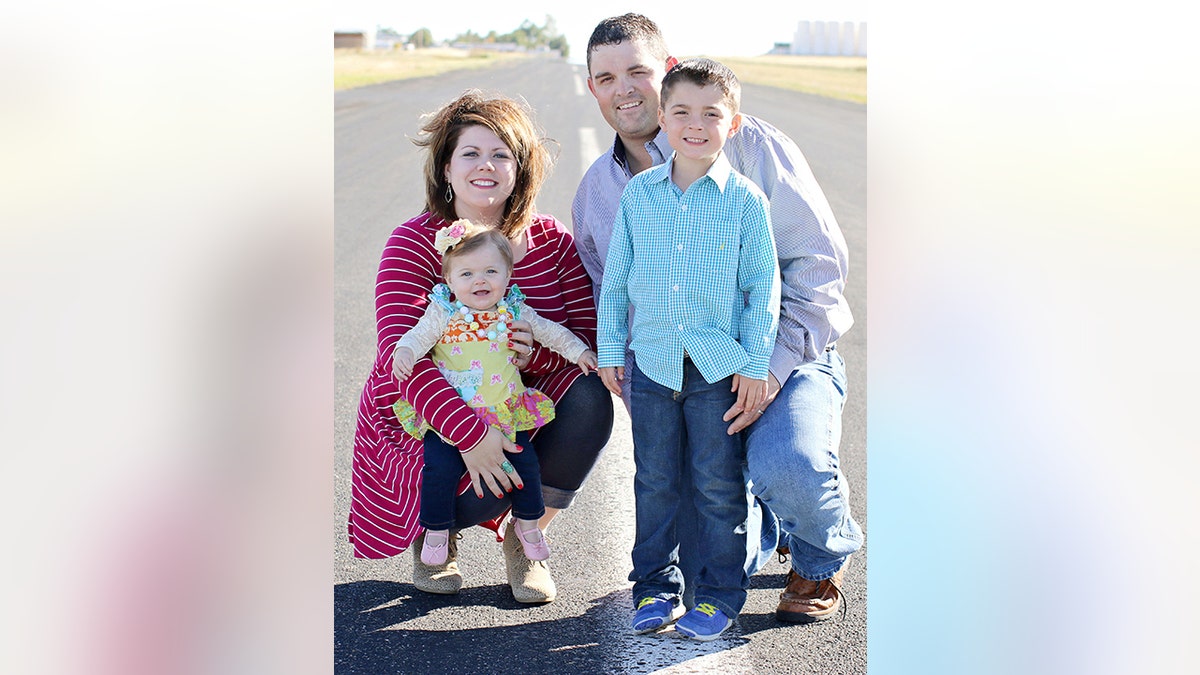 REAL ESTATE AGENT USES 'TYRANNOSAURUS REX' TO PROMOTE TEXAS HOME
Sykes was tasked with ordering pink or blue dye to color the water which would be dropped from the plane as Brad and Rachael's families watched on the runway of Sunray Airport in Texas.
The Dumas couple were thrilled when gallons of pink water was thrown out of the aircraft on July 8 revealing that they were expecting another daughter.
Brad and Rachael are already parents to son Brayson, six, and a daughter Brexlann, 18 months.
Brad said: "We weren't going to do a gender reveal because we're busy with work and everything, but our family was so disappointed because we had a Mexican fiesta themed one for Brexlann.
"My friend David does some crop dusting, where he sprays the plants with pesticides from an airplane.
"Me and David came up with the idea to do an aerial gender reveal.
"When the hospital sent us our letter, we gave it straight to David. He took it and bought the pink dye.
"We had a little family party and we all waited for the plane to fly over us at our tiny local airport. All of a sudden he dropped out gallons of pink water into the open air.
Rachael added: "I had a feeling it was going to be a girl, but it was a nice way to find out for sure."
Although Brad and Rachael are excited to welcome another girl to the family, their son doesn't share their enthusiasm.
Rachael said: "My son wasn't so excited at the prospect of another sister. He had been praying for a brother I'm sure."
Brad added: "My grandmother Margaret Reed was a little disappointed too.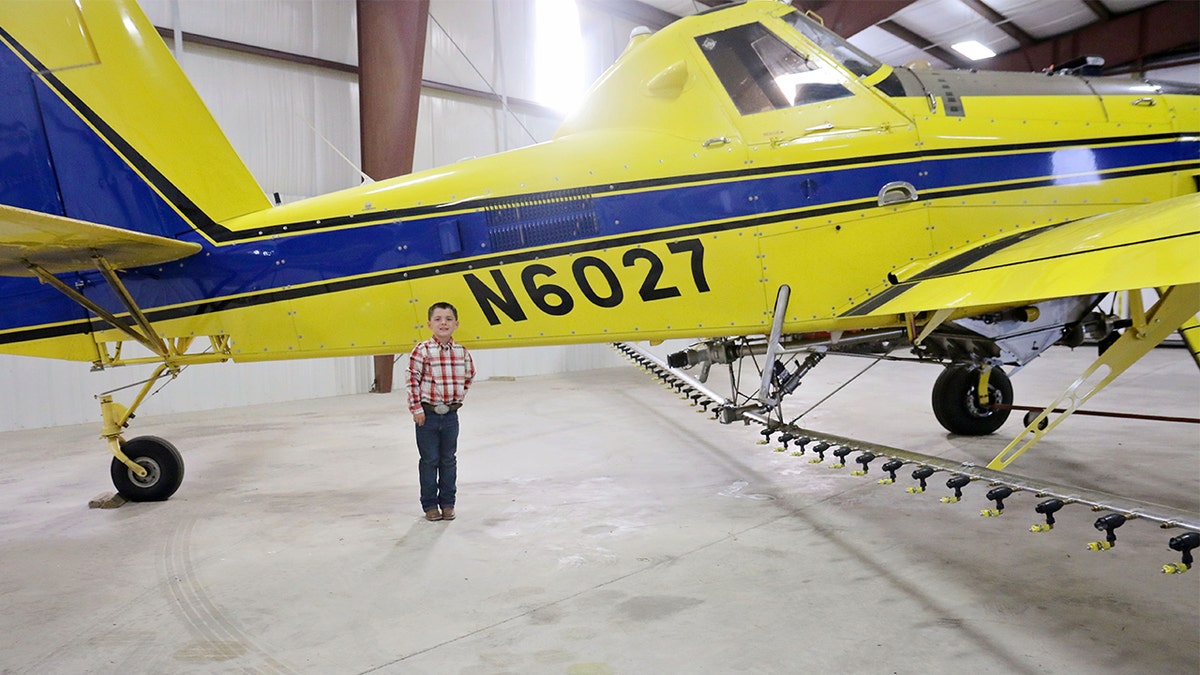 "She was hoping for another boy to carry on the family name as we have so few boys in our family this generation. Brayson is the only one."
The latest baby Reed is due on January 22 and already has a name to keep in tune with the family's love of monikers beginning with the letters 'BR'.
"Her name will be Brynlee Faith Reed. I'm Brad and my brother is Brent, and my kids are Brayson and Brexlee so it's a family tradition.
"All of our babies have been born in January too. Everyone jokes that our breeding season is in April and our calving season is January."
Greg Wright, a former neighbor who captured the footage, said it was a special moment for everyone involved.
FOLLOW US ON FACEBOOK FOR MORE FOX LIFESTYLE NEWS
Wright, a videographer, said: "It was a really fun day. When I was younger gender reveal parties weren't a thing, but they've become a really big deal now.
"I'm not sure they would have been good for me.
"I wanted to know straightaway with my kids and I don't think I could have handled the suspense."