Country music star Kelsea Ballerini works out for a good cause
Country music star Kelsea Ballerini teamed up with celebrity trainer Erin Oprea, a former U.S. Marine, who trains stars like Carrie Underwood, Kacey Musgraves and Ballerini to show off some fitness moves at the inaugural "ACM Workout for a Cause: Erin Oprea Unleashed Tour" in Las Vegas two weeks ago, and raised $5000 for the Academy of Country Music's philanthropy Lifting Lives.

Now the pair are sharing their favorite fitness secrets for getting in tip-top shape.

Fox News: Do the workouts change when you're doing it for non-celebrities versus Carrie (Underwood) or Kelsea (Ballerini) or somebody who has an on-the-road lifestyle?
Oprea: I tailor every workout to the individual clients. Everyone's workout is completely different because everyone has different levels of fitness, different needs, different desires, different injuries — I mean, everyone has something wrong. So when I do one-on-one, everything is tailored specifically to them.
But I stay mostly the same style of training for everybody and it's something that anyone can do at home, or you can take it to a gym and do it. That's the best part … I want people to be able to do the stuff that I do [and] I want them to be able to do it anywhere. My whole philosophy is the whole world is your gym. So if you're on the road you can do it, you can do it in your bus, you can do it outside your bus, you can do it in your living room, you can do it in the middle of downtown Vegas. There's no excuses.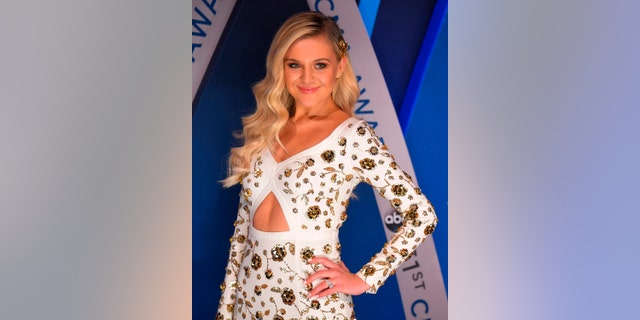 Fox News: What are some specific workouts that your celebrity clients do ask for?
Oprea: So everyone has different areas they are really trying to focus on. Obviously I'm kind of known for legs. I mean, who doesn't want pretty legs for summertime, right? Shorts season is here, whether we want to believe it or not -- it's swimsuit time. So obviously we're always working to get pretty legs and lean down the whole body. I don't say 'we're doing all legs'!
Fox News: When you are working out with an artist like Kelsea, what music do you put on? Is it their music ever?
Oprea: You know what, [Kelsea] puts music on. It's not her singing, but she puts music on. It's just upbeat. Most everyone listens to upbeat fun music.
Fox News: Your life on the road must be so crazy. Where does working out fit in?
Ballerini: It's really taken priority kind of in the last year and a half. As I've gotten older, I have to keep up my energy all the time, and working out helps me do that and just to feel good. On tour, you're traveling and you're in airplanes and it's easy to just feel just unhealthy. So, I try to work out like 3, 4, or 5 days a week.
Me and Erin do Facetime sessions when I'm on the road and when I'm home she just kicks my butt in person.
Fox News: What are some tips that you follow for a healthy lifestyle?
Ballerini: I think you just have to listen to your body. I mean, everyone is different, but for me I can't deprive myself of stuff. I love to be like 80/20: 80 percent healthy, 20 percent eat what I want. Like, I have a glass of wine because that's what makes me happy and I enjoy that. So, I think it's just learning your body and not depriving yourself of things that you enjoy.