Construction worker reluctantly buys Powerball ticket...and becomes a millionaire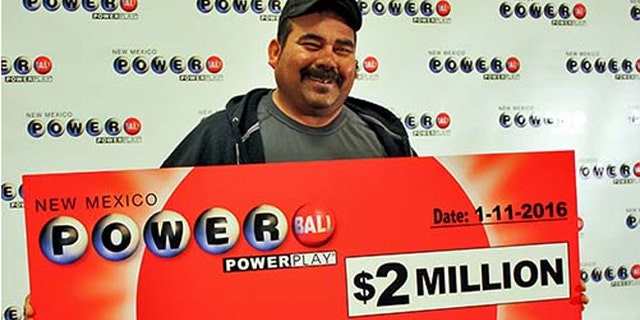 A construction worker in New Mexico might be the world's most reluctant new millionaire.
Jose Sarabia went to buy a single lottery ticket at a gas station in Loving, New Mexico, but the clerk accidently printed two out.
The clerk tried to sell the extra ticket to one of Sarabia's friends, but he didn't want it so the construction worker shelled out another $3. Turns out that was probably the best few dollars he ever spent.
Sarabia's ticket matched the white ball numbers of 02, 11, 47, 62 and 63. He missed landing that night's jackpot of $500 million by not matching the winning red Powerball of 17.
While there were 15 other lottery players across the nation who won $1 million, Sarabia purchased an additional $1 Power Play –making him the only winner in the United States to double his Powerball prize to $2 million.
Sarabia, who is from Fort Stockton, Texas and has commuted to New Mexico for work for the last three years, said that he plans to use his winnings to pay off his house and cars, donate to his church and help his parents.
When asked if his friend regretted not buying the winning ticket, Sarabia said with a smile, "No. It was my ticket, it was meant for me."
The lottery win is also good news for the store that sold the ticket, Brewer Oil Loving Chevron, which is eligible for a $2,500 New Mexico Lottery bonus.
And in case anyone was wondering, Sarabia already has his ticket for Wednesday's Powerball jackpot, which was increased this morning to $1.5 billion.
Like us on Facebook
Follow us on Twitter & Instagram