Christmas Brings Holiday Cheer to Some, Depression to Others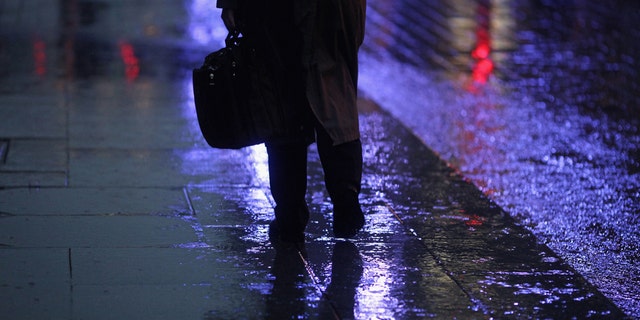 Christmas is a time for Christians around the world to remember the birth of Jesus, but amongst believers and unbelievers alike, it has also become the time of year most associated with family and good cheer.
Unfortunately, for those who are unable to be with loved ones during the festivities, Christmas is also a time of year that can be associated with depression. Coming from a culture that is family-oriented, Latino immigrants living in the United States could be especially susceptible to feeling blue during the holiday season.
The relative silence of Christmas Eve in the United States, compared to "Nochebuena" – as it's called in Latin America, can be difficult to accept. In the United States, the evening of the 24th is a quiet one while in Latin America the day is often celebrated with firecrackers, music, dancing and traditional meals lovingly prepared.
While absolutely nothing can replace the experience of being home for the holidays, there are ways to cope. If you find yourself feeling down or know someone else who has shown signs of sadness this December, here are some things that you can do to help make it through.
Reach Out
Let someone know how you're feeling. Sometimes just talking about it can help. Don't feel obligated to put on a happy face because the season dictates it. The pressure to appear happy when you're not can actually make things worse. Accepting that you're struggling with some unpleasant things rather than burying them inside yourself is the first step to feeling better.
Make Plans
If you can't be with family, find a friend or two to spend time with. Have a party and invite the neighbors, attend a religious service, go to a movie, or try out seasonal pastimes common in the United States this time of year, such as ice skating or sledding.
Seek Others
No one will understand you quite as well as other people who are in, or have been in, your shoes. Find other immigrants in your community, especially those from your native country. Plan festivities together that remind you of home.
Focus Outward
Helping others takes your mind off yourself and your own problems. Donate time or money to a charity that means something special to you, help in a soup kitchen, buy a toy for a needy child, make cookies for a neighbor, or spend time visiting lonely elderly patients at a nursing home. There are a lot of possibilities!
Count Blessings
People say "count your blessings" but doing this literally, (actually writing them down), has been shown to positively affect your outlook on life. So, get a pencil and paper and write down what you're thankful for – (nothing is too small to go on the list!) Once you have a list, post it some place you can read it each day and add to it as you think of new things you appreciate.
Get Creative
Maybe you can't actually be with your family for the holidays – but you can virtually be there. Try using services like Skype or Google+ Hangouts to chat with family members. The computer on their end can be put in a central location so that you can see and hear what's going on, and all your Tías and primos can stop by to say 'hello' throughout the evening. On your side, make sure you have some pavo, lechón, tamales, ponche navideño or whatever they're eating and drinking there. You could also send gifts ahead of time and have family open them live so you can enjoy their reactions.
If your family lacks the technology or know-how to do this, stock up on phone cards and give yourself permission to call all evening long.
Still Sad?
If you still can't seem to shake feelings of depression, if they persist uninterrupted for more than two weeks, and/or you have thoughts about taking your life or hurting yourself – please know that you're not alone and there's nothing to be ashamed of. You should seek the help of a professional. Suicide prevention lines exist in English: 1-800-273-TALK, Spanish: 1-888-628-9454, and for the speech/hearing impaired: 1-800-799-4TTY (4889)
Tracy López is a bilingual writer living outside the DC Metro area and the founder of Latinaish.com.
Follow us on twitter.com/foxnewslatino
Like us at facebook.com/foxnewslatino