Christmas Becoming A More Cultural, Less Religious Holiday In The U.S., Study Finds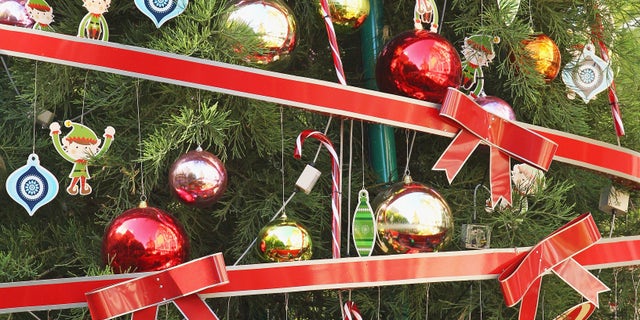 Christmas is still one of the biggest holidays in America, but not necessarily for religious reasons. A study by Pew Research Center released this week found that only half of 2,000 people interviewed nationwide said they considered Christmas a religious holiday. Rather, they said, it is an occasion increasingly focused on visiting family and friends and exchanging gifts.
Interestingly though, nearly three-quarters said they believed Jesus was born to a virgin.
Also, of the 69 percent of respondents who said they attended Christmas services as a child, only 54 percent will do so this year. By contrast, 86 percent say they will gather with extended family or friends and will buy gifts for them.
The study found that eight-in-ten non-Christians also will celebrate the holiday, although clearly as a cultural celebration. A separate poll last year found about one-third of U.S. Jews had a Christmas tree at home.
The survey is Pew's latest to measure the gulf between Americans and religious life. About 20 percent of Americans overall say they have no religious affiliation, a figure which is expected to rise among younger generations.
The results of a Harris Poll from a survey on the topic of religion conducted last month among 2,250 respondents across the country were released this week. Only 74 percent of Americans believe in God, according to the survey, an 8 percent decline since 2009.
In another low, just 54 percent of Americans are now "absolutely certain" in God's existence – a 12 percent decrease over the last decade.
In contrast, the survey found that belief in the theory of evolution, has grown from 42 percent in 2005 to 47 percent.
The Harris survey also found that 42 percent of Americans believe in ghosts, 29 percent believe in astrology, 26 percent believe in witches and 24 percent believe in reincarnation.
Based on reporting by The Associated Press.
Follow us on twitter.com/foxnewslatino
Like us at facebook.com/foxnewslatino