Celebrating Los Dias de los Muertos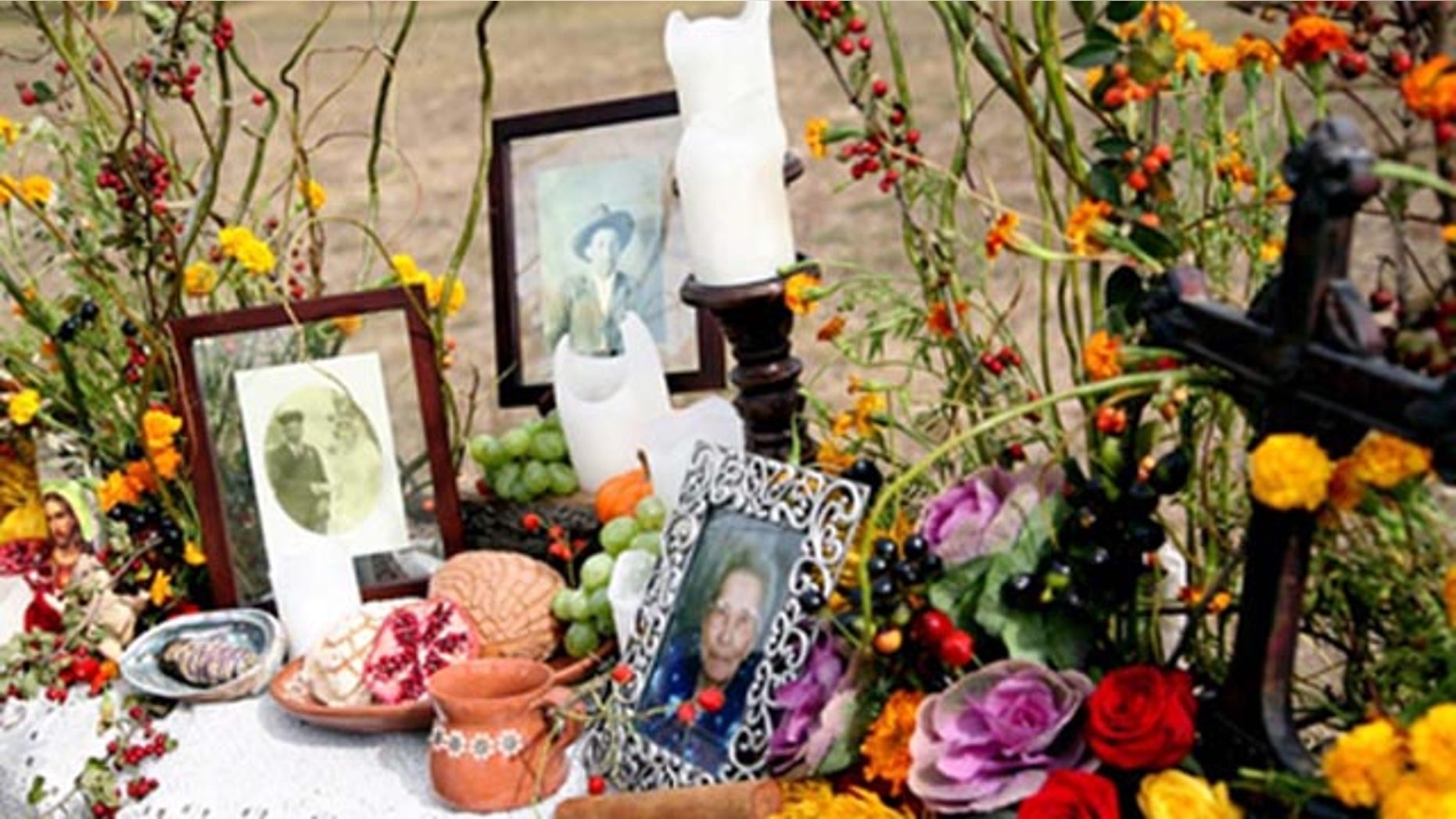 When my ex-husband passed away 17 years ago or so, I suggested to my son Rodrigo that he invite his schoolmates to view the Day of the Dead altar that I had set up to honor him. The children freaked. They did not understand the concept of putting laughing skulls, skeletons and pictures of him on display and they were scared. Parents complained. I explained.
To Mexicans, the Los Dias de los Muertos holiday is neither ghoulish nor morbid. It is a joyous celebration of memory and an opportunity to catch up with those who are dear to you. Traditional ofrendas (offerings) placed on the altar often consist of the deceased's favorite food, any creature comforts the person might be missing in the next life and a picture of the loved one.
Nowadays, while Mexicans in Mexico try to become more Americanized, Halloween has become more  popular. The Day of the Dead in many cases has become a tourist attraction, particularly in Oaxaca and Michoacan. Meanwhile, in the United States, Mexican-Americans are trying to reconnect with their culture. Los Dias de los Muertos has become a major holiday and a marketer's dream.
Last year, I asked people to send photos of their altars and received an impressive number of beautiful homages in very different styles. (Including the one pictured above, by Yvette Marquez, co-author of "The Muy Bueno Cookbook" and its blog.) Check some of them out in the slideshow below.