Burberry is suing Target for copying iconic plaid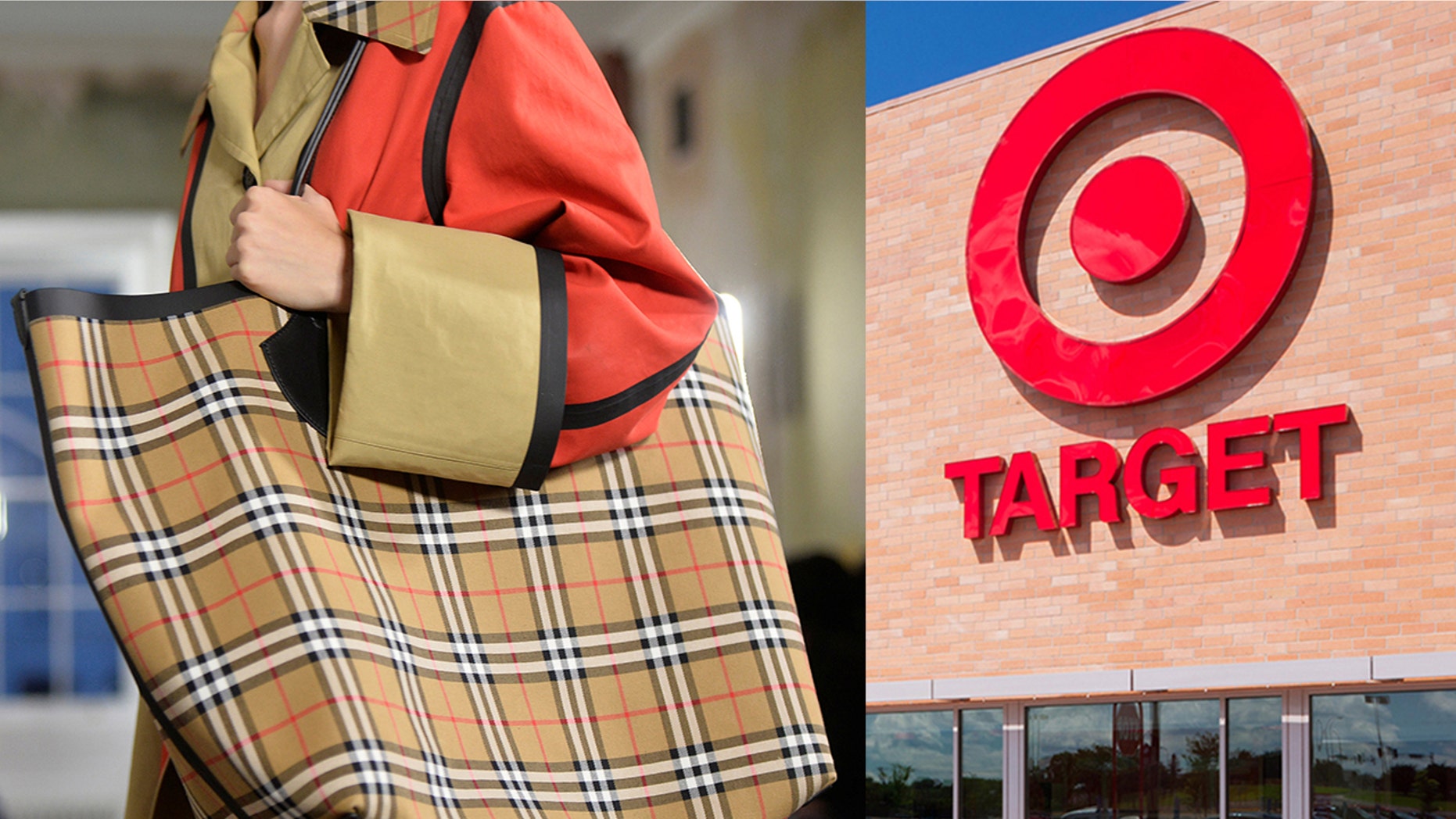 Burberry has accused Target of repeated misuse of its iconic check-plaid print in a lawsuit filed against the superstore earlier this month.
The luxury fashion house filed suit against Target Corporation and Target Brands, Inc. in New York court, Fashionista reports. The May 2 suit claims that Target has recently sold various products including eyewear, luggage, stainless-steel bottles and scarves that infringe on Burberry's trademarked print.
Making matters worse, the British fashion house says that this isn't the first time they've tried cracking down on Target's use of the print — in early 2017, they sent the Minneapolis-headquartered chain a cease and desist letter.
HOW MEGHAN MARKLE'S WEDDING DRESS WILL IMPACT THE GOWN INDUSTRY
"Target's misuse of the Burberry Check Trademark on counterfeit and infringing merchandise has significantly injured Burberry's hard-earned reputation and goodwill, and has diluted the distinctiveness of the famous Burberry Check Trademark," the complaint states, according to Fashionista.
Furthermore, the label claims that Target shoppers are likely to believe the products are indeed connected to the Burberry brand given Target's "well-publicized history of collaborating with popular brands and fashion designers."
In recent years, Target has collaborated with upscale labels including Altuzarra, Phillip Lim, Prabal Gurung and Jason Wu, as well as covetable consumer favorites like Lily Pulitzer and Hunter, according to a Target news release.
IDAHO POSTAL WORKERS ARE DYEING THEIR HAIR BLUE FOR A GOOD CAUSE
As Racked points out, though fashion brands constantly imitate and inspire one another, Target's use of the Burberry pattern is "pretty outrageous" given the company's ownership of the trademark for the plaid and history of lawsuits against retailers like J.C. Penney and Body Glove for misusing it.
Burberry seeks an injunction barring Target from selling any infringing items, as well as destroying existing products, and monetary damages of up to $2 million and court costs.