Brazilian Man Plans To Marry His Sweetheart...A Goat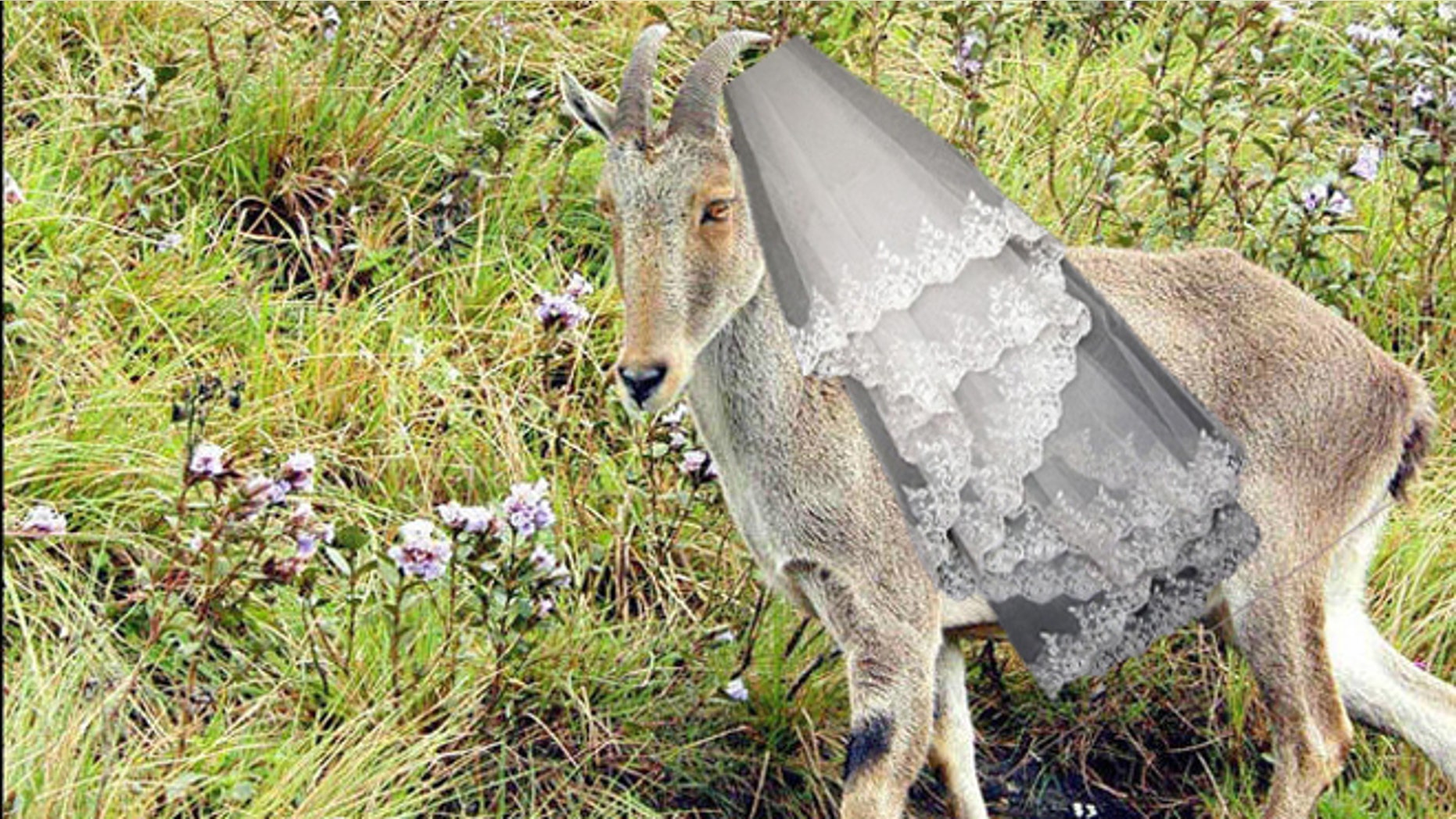 I now pronounce you man and…goat?
Those words could be uttered – in Portuguese – if a Brazilian man follows through with his plan to marry his pet goat, Carmelita.
Aparecido Castaldo, 74, plans to walk down the aisle on Oct. 13, while his beloved four-legged friend trots along, and spend the rest of his life – or hers as it depends on who outlasts who – with Carmelita.
The news of Castaldo and his barnyard brides planned nuptials has sparked outrage in his home city of Jundiai in Sao Paulo state, but the Brazilian senior citizen is quick to point out that there will be no funny business between the cross-species couple. Castaldo has promised that he will not consummate the unreal union.
Sorry, there won't be any kids.
The father of eight said he was sick of women telling him what to do and depleting his paycheck.
"She doesn't speak and doesn't want money," Castaldo said, according to the New York Daily News. "Whenever someone says I am doing something wrong, I reply the goat does not speak, ask for money to go shopping and doesn't get pregnant, and she can't talk."
True, the goat cannot talk. But a human wife probably won't poop in the house, attack the neighbors or eat pieces of clothing for a snack.
Speaking of pieces of clothing, Carmelita is being a bit of a bridezilla about her wedding gown. Evidently, she found her dress too tasty of a treat to wait for the walk down the aisle. Luckily for Castaldo, local media reports, the eaten dress was replaced.
There has been no word on whom Castaldo will choose as his best man, but some speculate that it will be the local sheepdog.
Follow us on twitter.com/foxnewslatino
Like us at facebook.com/foxnewslatino