Becoming President One Domino at a Time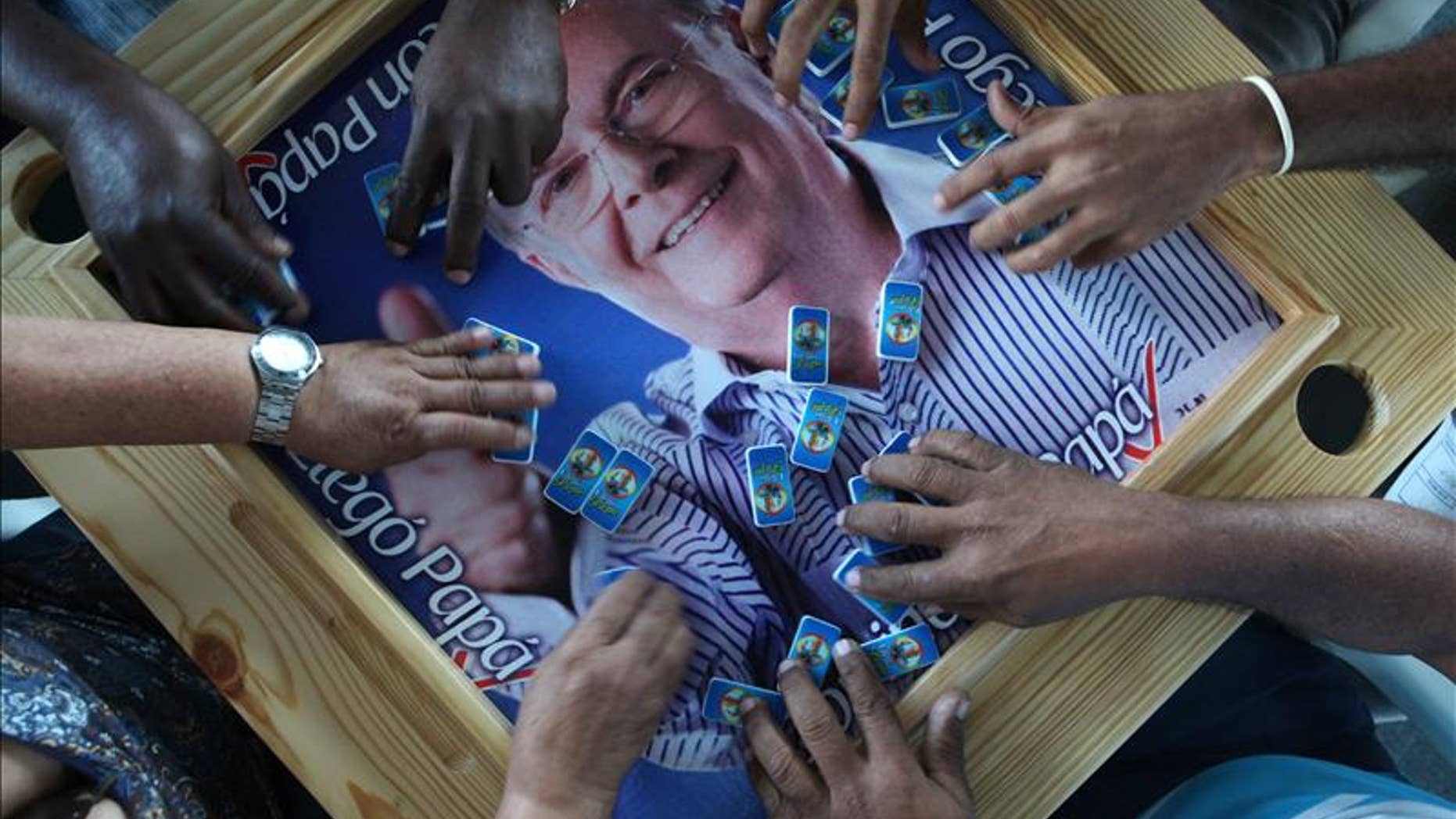 Some people attend public events and knock on doors to campaign for political office. Others hit the streets in blaring vans.
In the Dominican Republic, Hipolito Mejia turned to dominoes.
The country's favorite pastime was held in Mejia's honor – and may even hit the record books.
Mejia, a former president who is running again as an opposition candidate, decided to bring together thousands of people to play dominoes. About 3,300 people played on 832 tables, and even Guinness World Record was invited to see if the event could make it into the record books.
The dominoes world record is currently held by Mexico, which brought together 1,300 players last August.
But Mejia didn't just shake hands and pass out leaflets – he sat down and dared to play Joaquin Martínez, an eight-time dominoes world champion.
"This is a sport and one of the favorite amusements of the Dominicans, to me is very important, because the domino has helped me in times of crisis," the politician told Efe.
The event was supposed to stress the importance of the game in the country. But critics say it was a politically tinged event that didn't have the blessing of the federal government.
Enchilada Smackdown: Mexico vs. US
Mejia served as president from 2000 to 2004. President Leonel Fernández defeated Mejia in his re-election bid after an economic crisis resulted in high inflation and high poverty rates.
Dominoes is a highly popular game in the Caribbean, particularly in the Dominican Republic and Cuba.
Efe contributed to this report.
Follow us on twitter.com/foxnewslatino
Like us at facebook.com/foxnewslatino