Amazon slammed for selling 'anorexia' sweatshirt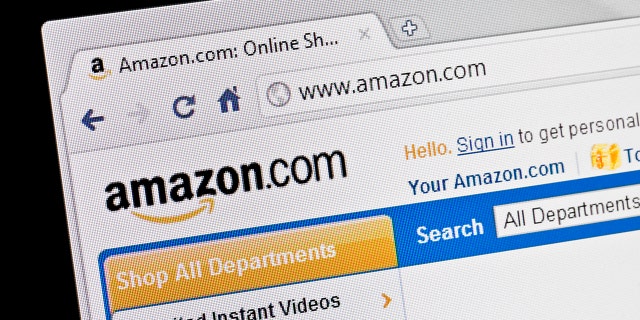 Online retail giant Amazon is raising eyebrows due to a controversial sweatshirt that makes light of eating disorders.
The black hoodie — sold by third-party vendor RuiLi in size XL for $25.88 — reads in bright pink letters across the chest "Anorexia: Like bulimia, except with self-control."
The item has a 1.3 star rating with nearly 70 reviews, the majority of which are demanding Amazon to remove the product from its site due to the insensitive nature with which it's treating eating disorders.
PREGNANT PLUS-SIZE WOMAN FIRED AFTER POSTING BODY-POSITIVE ENGAGEMENT PICTURES
"This sweatshirt is a disgrace. Anorexia is an illness. A very serious illness and people die from it. You need to pull this now from your stock!" one reviewer wrote.
"This is deplorable. Eating disorders are not a joke. How dare you make light of something people struggle with. What you are doing is horrendous," another reviewer commented.
Claire Mysko, CEO of National Eating Disorders Association said in a statement, "Jokes about eating disorders are dangerous and cliché. This hoodie propagates the myth that eating disorders are trivial and mere issues of willpower or self-control. Stereotypes like this result in increased stigma and are barriers that prevent people from seeking help. Anorexia is not a 'lifestyle choice,' it is a mental health disorder with socio-biological influences. We ask that Amazon stand with those affected by these deadly illnesses and remove the sweatshirt from their store."
The sweatshirt has also been shared on social media, including the body positive Facebook group, Free to Be OK With Me, where people are expressing outrage over the product. Some are even calling for an Amazon boycott.
One user on Twitter pointed out that the sweatshirt has been available to purchase since 2015 despite requests for it to be removed.
However, others argue that whether people agree with what the sweatshirt says or not, Amazon should continue allowing it to be sold because of the right to free speech.
As of Tuesday afternoon, the hoodie was still available for purchase on Amazon.com.
FOLLOW US ON FACEBOOK FOR MORE FOX LIFESTYLE NEWS
If you or a loved one are in need of support, resources or treatment options, please contact the National Eating Disorders Association Helpline at (800) 931-2237.