Adidas creates 'puke repellent' sneaker for upcoming Oktoberfest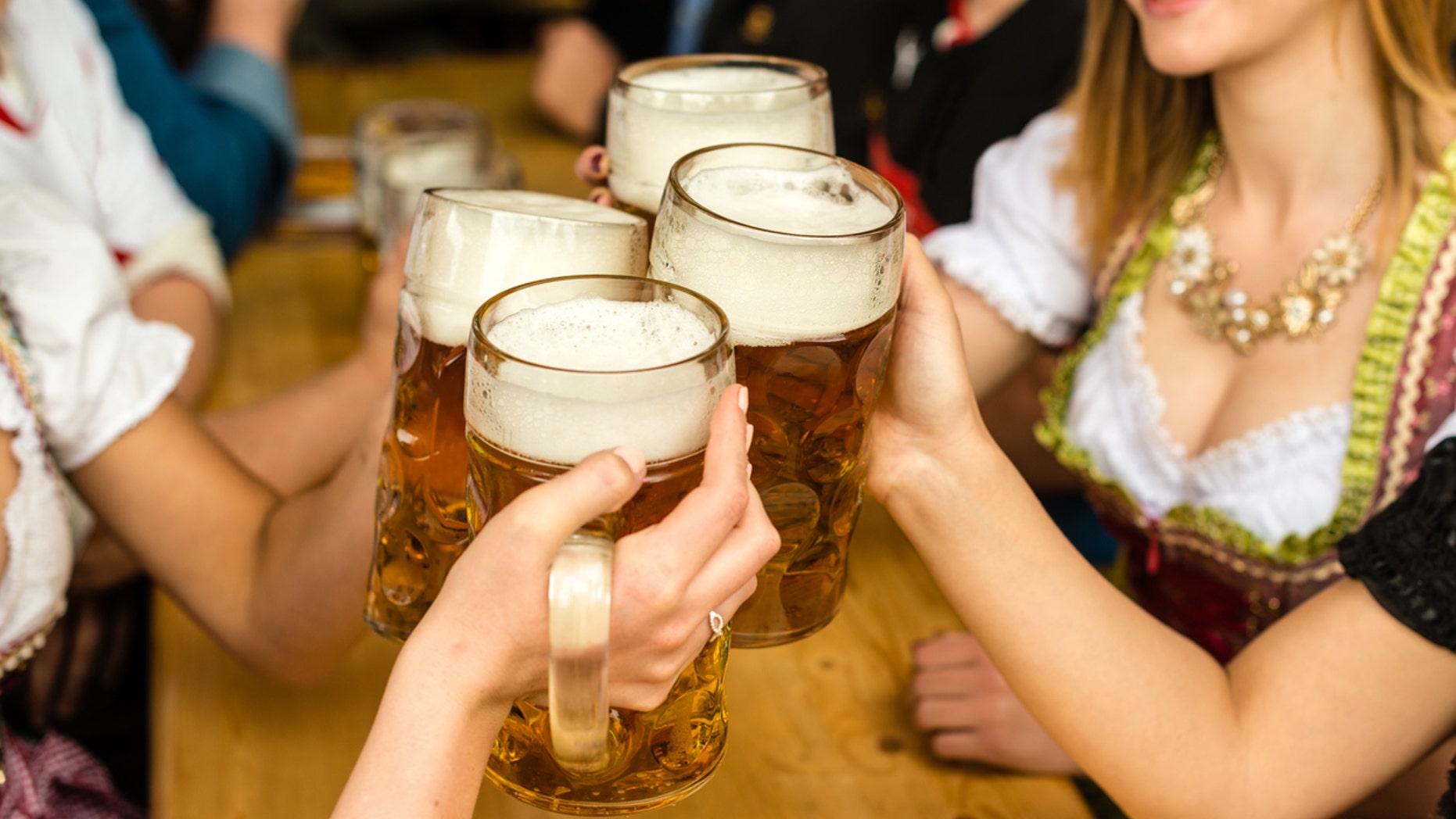 Oktoberfest season officially begins in a couple of weeks in Germany, and Adidas is helping attendees' start the celebration off on the right foot.
TWITTER USER BLASTED FOR RING-SHAMING A NEWLY ENGAGED WOMAN
The shoe brand has released a new style of its München tennis shoe – the fittingly named Oktoberfest.
The shoe's exterior is a fall-colored brown and gold with a lederhosen-inspired design, while the interior resembles a classic Oktoberfest checked red-and-white tablecloth. On the side, "Prost" is stitched right above the iconic three stripes, meaning "Cheers" in German.
The made-in-Germany shoes are "made from the finest leather," as stated in an Adidas ad, and overall they look a lot like other Adidas sneakers. Except for the little extra kick – the "DPBR coating."
The coating is a new exclusive feature Adidas is rolling out – and it stands for Durable Puke and Beer Repellent.
FOLLOW US ON FACEBOOK FOR MORE FOX LIFESTYLE NEWS
While the advertisement didn't get into the specifics of how the shoe repels vomit or beer, it is still gaining hopeful fans who don't like soggy feet after an Oktoberfest party.
The sturdy sneakers retail for about $240, and can only be purchased online for anyone outside of Germany.