82-year-old goes 'Back to School' with his college freshman granddaughter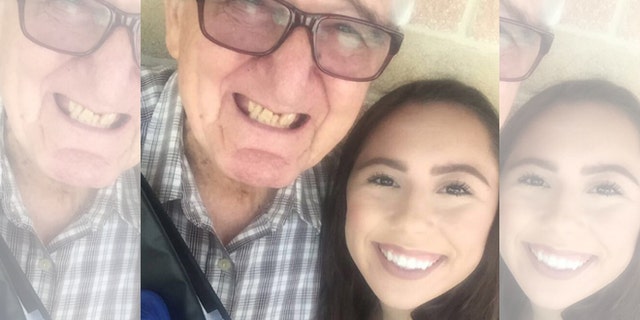 Rodney Dangerfield may have played a successful businessman who went back to college with his chagrined son in the 1986 movie, "Back to School," but Rene Neira, 82, is in college for real, and his granddaughter and fellow student is thrilled about it.
Melanie Salazar, 18, and her grandfather are both enrolled at Palo Alto College, in San Antonio, Texas. She is a freshman, just starting her liberal arts education, while Neira is taking the last class he needs for an associate's degree in economics.
The inspiring story of Salazar's grandfather went viral after she posted a tweet about how proud she is of him. Her message has been retweeted 2,200 times and liked 5,200 times.
"Honestly, to me it feels normal that I'm going to school with my grandpa," she told ABC News. "I look at my grandpa, and I'm proud of him. This is a normal thing. It feels great, and I'm very proud of him."
Neira, the son of Mexican immigrants, has long been involved in the community. During the 1960s he was active in the Mexican-American civil rights movement.
Salazar and her grandfather will only get to stroll the campus together for one semester. Neira says that after he graduates, he's planning on enrolling in the University of Texas at Austin to earn his bachelor's degree.
"I don't want to take credit for it. It's not my story. It's all my grandpa's story. I just happen to have social media," Salazar told ABC. "It's amazing that it just took off, and people are inspired by this and motivated, more importantly, to get their education."
Neira attended St. Mary's University in the 1950s, but, he told BuzzFeed News, he put his education on hold when he got married.
Salazar told the website that her grandfather got serious about his education again after his wife died in 2009.
"I'm not trying to inspire Melanie or anybody,' Niera told Metro UK. "I'm glad that's what it's doing, but I'm just doing what I've always wanted to do."