7 Black Friday survival tips for a successful shopping spree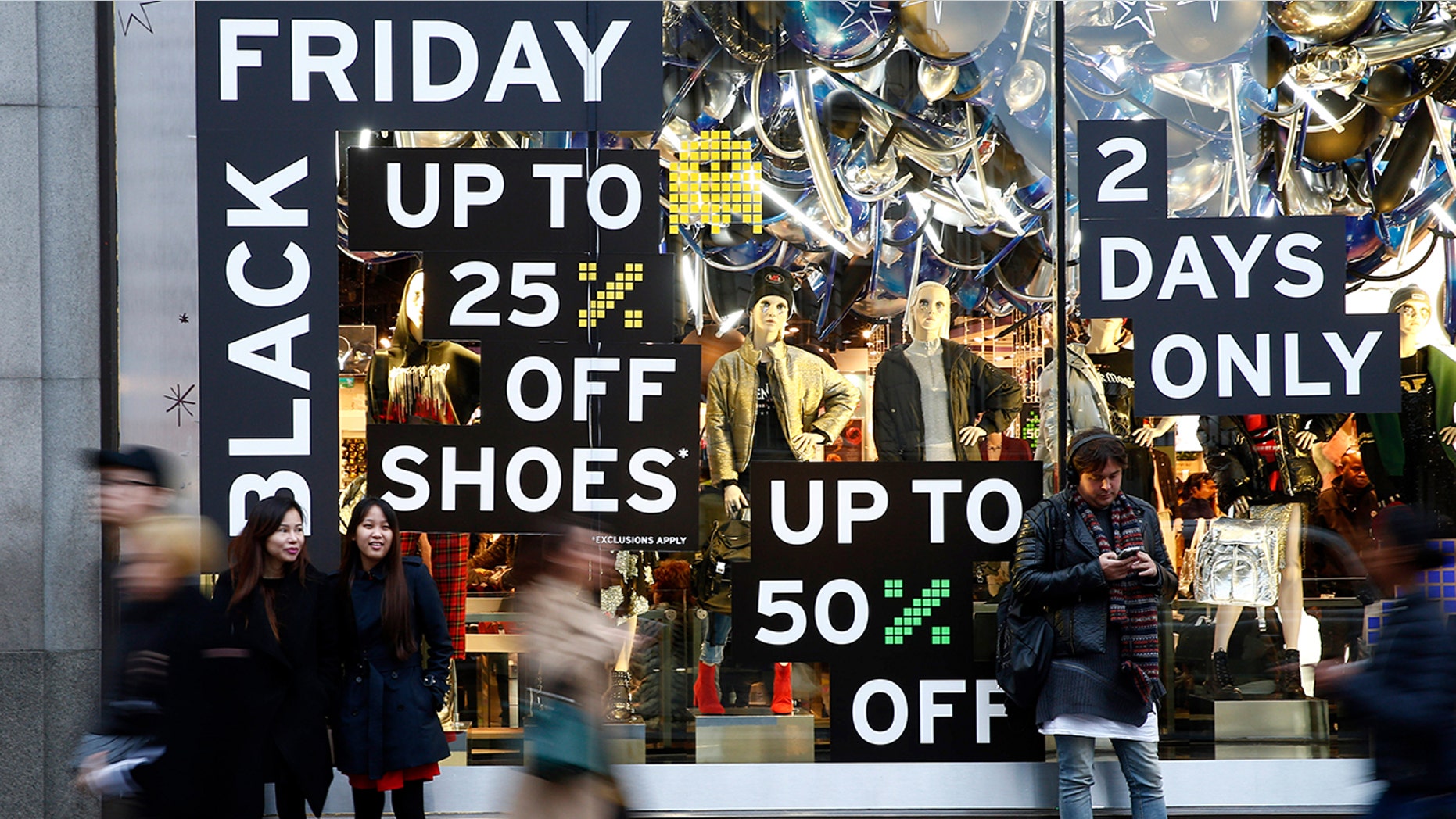 Black Friday is almost upon us, and seasoned pros have been gearing up for weeks scouring store layouts and ads.
For those of us a little less experienced in the art of acquiring heavily discounted items, here are a few tips and tricks to get you ready for the big day (really, the big long weekend). Never underestimate the power of planning ahead.
1. Choose your location wisely
If a store is usually busy and parking is at a premium, it might be best to scout out a store a bit further away, with more parking and less foot traffic. And think twice before heading off to a supermarket or clothing boutique for their Black Friday promotions. "This is a day for big savings on big items," expert shopper Kathy Spencer, the "How to Shop for Free," once told Fox News.
2. Survey the location ahead of time
Know exactly where the items you are interested in will be located, suggests U.S.News. Make a plan of where you want to shop first and where you plan to check out. Don't forget to pack snacks to keep you energized, too.
ARE YOU MAKING TURKEY GRAVY WRONG?
3. Be prepared to adapt on the fly 
Edgar Dworsky, founder of Consumerworld.org, told CNBC, "You shouldn't be surprised to find an item in a department that has nothing to do with it, like toasters in the furniture department." So above all, keep your eyes peeled — and be ready to adapt to each store's layout or floor plans.
"Black Friday is a mission," Spencer added Fox News. "And if you're playing to win, you need to have a game plan and be ready for unexpected events."
4. Plan ahead 
In addition to looking at store-specific ads, which can take up a lot of time, there are also comparison apps which can save you time and possibly more money (Digital Trends has a good list here.) Don't forget your coupons either! Some deals require a coupon in-hand for redemption.
5. Know when to go
RetailMeNot suggests you make sure you know when stores open. Some stores even open on the evening of Thanksgiving, so if you have your heart set on a door-buster, you might have to cut dinner short.
FOLLOW US ON FACEBOOK FOR MORE FOX LIFESTYLE NEWS
6. Have an accomplice  
Black Friday is better with a group. If you designate someone as a driver, he/she will be there to drop you off and pull the car around while you are checking out, saving valuable parking time. And inside the store, your crew can divide and conquer, ensuring that you take advantage of as many deals as possible.
Kids, however, might want to stay at home. "Black Friday is not a day to wander and look; it's a day to move or be moved," Spencer explains. "It's not a place for small children, for safety's sake."
7. Pick out your outfit the night before
Choosing an appropriate outfit can make or break your shopping experience. Refinery29 suggests wearing something comfortable and fit for the kind of shopping you plan on doing. Layers are great because you might be standing in line in the cold, but then rushing into a warm store. Sneakers are a plus and handbag selection is key (think cross-body bags and backpacks).