12 creepy places 'The Elf on the Shelf' was found hiding this year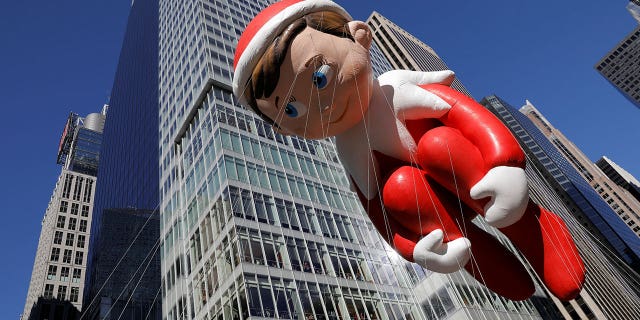 Ever year around the beginning of December, homes across the globe start experiencing a strange infestation from a colorful little critter. (No, not the carpenter ant, but good guess!) We're talking about a clever creature called "The Elf on the Shelf," and he seems to be popping up more and more frequently these days.
If you're not familiar with the phenomenon, allow us to explain: It all started relatively recently, when authors Carol Aebersold and Chanda Bell wrote a book called "The Elf on the Shelf." In it, they encouraged parents everywhere to adopt a tiny "scout elf" to watch over the their children and report back to Santa on a nightly basis. The idea was a hit, and now millions of families are the proud owners of these festive little humanoids.
WOMAN'S 'ELF ON THE SHELF' MAKEUP SHOCKS INSTAGRAM
These elves, however, have a reputation for being slightly mischievious. For starters, none of them really like to sit on shelves anymore, with most preferring to hide themselves away in strange places — and put themselves in even stranger situations.
To see what we mean, take a look at where these elves have been spotted this holiday season:
Frozen in a block of ice
Holding a fellow elf hostage
Dangling over some type of fiery sarlacc pit
Peering out from the ice dispenser
MELANIA TRUMP TROLLED OVER WHITE HOUSE DECORATIONS, OUTFIT
Using toilet paper incorrectly
Bench-pressing an objectively unimpressive amount of weight
Protecting New York from Hobgoblin
Hanging out at your orthopedic surgeon's office
Dropping sick beats
Trying to win over his Tinder date
FOLLOW US ON FACEBOOK FOR MORE FOX LIFESTYLE NEWS
Taking your Mazda for a joyride
Going fishing in a bucket hat, presumably before bringing back a fish dinner for the Skipper, the Professor and Mary Ann