Woman who lost memory had to fall for boyfriend twice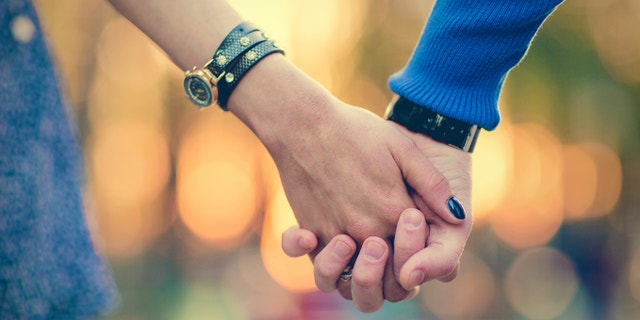 NEWYou can now listen to Fox News articles!
It has taken a lot more than a love letter or bunch of flowers to win Jessica Sharman's heart.
She lost her memory following an attack of seizures one day last March.
Jessica had no idea who family and friends were — or boyfriend Rich Bishop.
He has since had to slowly woo her all over again.
Her memory has still not returned and Jessica, 20, has had to gradually get to know her parents and 25-year-old Rich from scratch.
With their help she is piecing together the parts of her shattered life.
Jessica and Rich had been seven months into their relationship on the fateful day their life was turned upside down.
They were on their commuter train travelling from Tunbridge Wells, Kent, into London, where they worked together in recruitment, when Jessica suffered a series of seizures.
She says: "I was terrified.
"I had no idea who anyone was.
"Everyone was a stranger to me.
"I didn't even know my own name.
"I remember boarding the train that day in March, but that's it.
"I've been told my body went limp and my eyes glazed over.
"But we had nearly arrived in London and Rich was able to support me until we got to the station, then walk me to our office and call my parents while he looked after me.
"I now recall seeing a woman running towards me but I had no idea who she was.
"She was hugging me and asking if I was OK but I just stared back at her blankly.
"She kept saying she was my mom."