Woman Accidentally Set On Fire During C-Section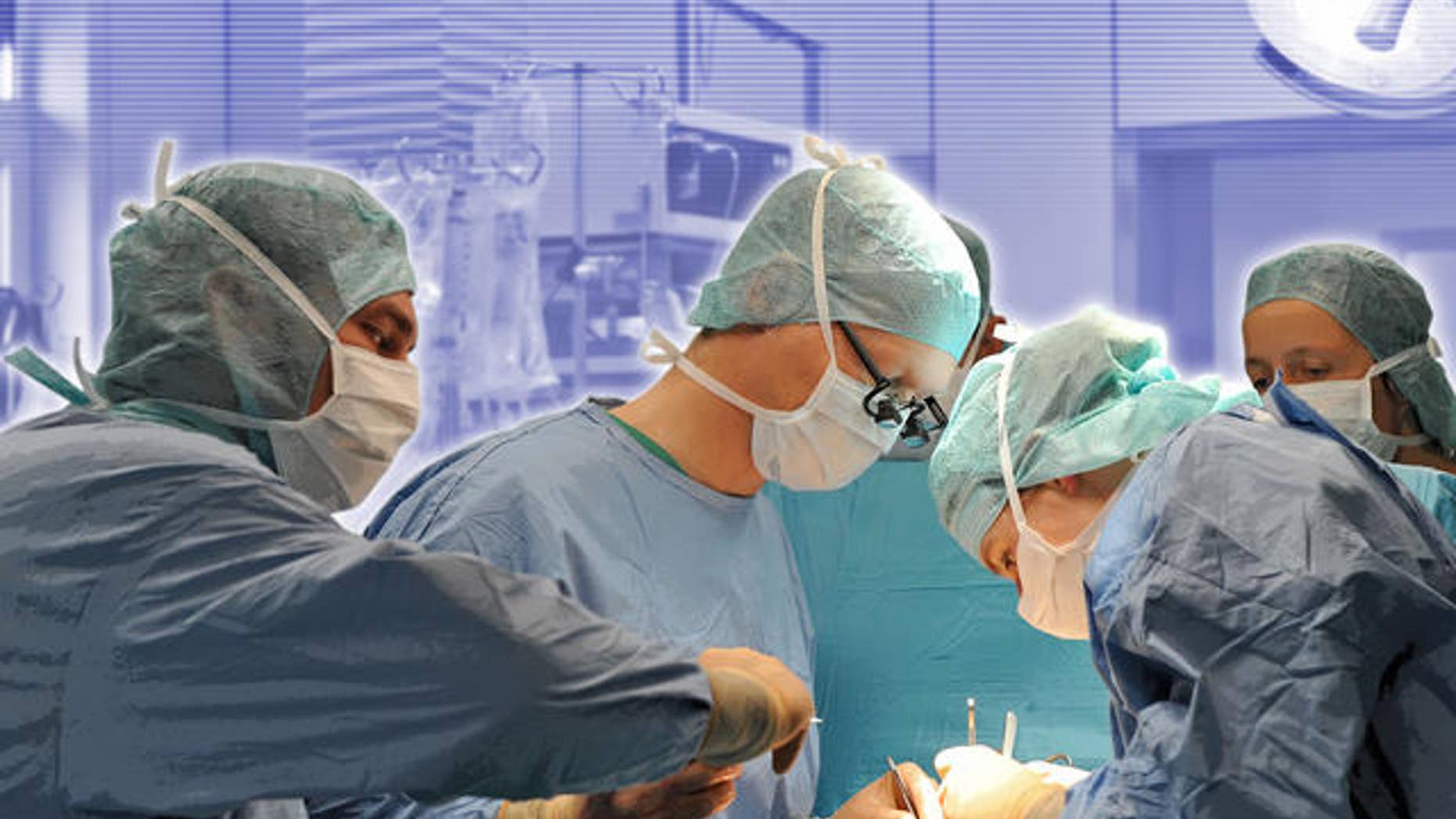 A woman from Israel, who was about to have a cesarean section, was severely burned when she was accidentally set on fire by a surgeon, Haaretz newspaper reported.
Details of the 2008 incident, which occurred at a hospital near Tel Aviv, emerged during an investigation by the Israeli health minister. The woman was apparently swabbed with alcohol solution before the procedure, but once she was in the operating room, the surgeon asked a nurse to do it again.
The surgeon then began to make an incision along the abdomen of the woman with an electrocautery instrument, and that's when a spark set the alcohol solution on fire, engulfing the woman in flames.
Dr. Manny Alvarez, senior managing health editor of FoxNews.com and Chairman of the Department of Obstetrics and Gynecology and Reproductive Science at Hackensack University Medical Center in New Jersey, said operating room fires are more common than most people think.
"The fact is, most doctors are not properly trained concerning the safety procedures of electrocautery and electric knifes during surgery," he said. "Fires in the operating room, although not reported in the media everyday still do happen, and it's a great concern of many people that deal with safety in hospitals."
Surgeons eventually went on with the procedure after putting out the fire, and although the woman ended up having a healthy baby boy, she suffered severe injuries. Since the incident, she has had skin grafts on her lower body as well as plastic surgery.
"Recently in the U.S., there has been an awareness made to show physicians specifically how to use electrical equipment in the operating room, but the problem is, there is no unified standards of education when these devices get introduced to doctors," Alvarez said. "For many physicians in the marketplace, the allure of the new technology to their practices and the well-rehearsed dress pitch by the sales force, many times you have physicians performing procedures they have little training in."
In the United States, there are more than 2,200 reported cases of hospital fires per year, according to the American College of Surgeons, which result in about one death and 130 injuries. However, the group does point out that the incidence of fires in the OR has "substantially decreased over the past 40 years."