What Can Gabrielle Giffords Expect in Rehab?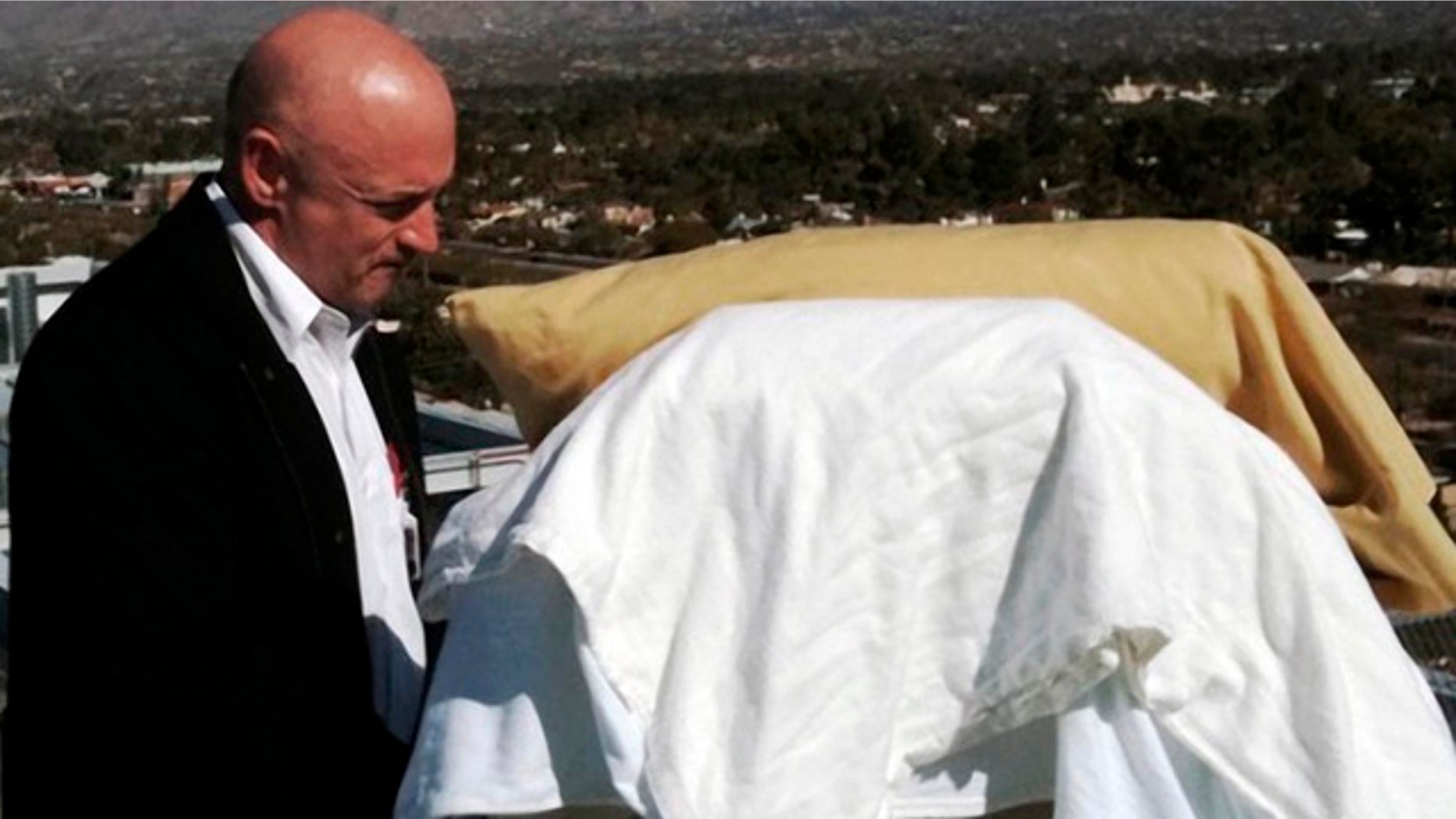 U.S. Rep. Gabrielle Giffords first inspired the nation when she moved her hands and feet—and then opened her eyes—just days after suffering a gunshot wound to the head. Now, just under two weeks after the horrific incident in Arizona, she is able to stand, and is moving on to start rehabilitation.
Giffords' was transported to TIRR Memorial Hermann Rehabilitation Hospital in Houston, Texas on Friday morning.
Mark Kelly, the congresswoman's husband, said he and Giffords' parents weighed many factors in making this decision. High among them was TIRR Memorial Hermann's relative proximity to Tucson and its outstanding reputation.
TIRR Memorial Hermann has been recognized as one of the top-rated rehabilitation hospitals in the country by U.S. News & World Report.
Also on that list was JFK Johnson Rehabilitation Institute in Edison, N.J.
Dr. Edwardo Lopez, associate medical director executive of clinical services and rehabilitation medicine at JFK, told FoxNews.com that their comprehensive program sees over 140 patients a year just like Giffords.
"We very often get patients with injuries similar to congresswoman Giffords with some type of gunshot wound. The most difficult thing is if they are going to survive or not, and the next step is an inpatient rehabilitation program," said Lopez, who has not treated Giffords.
Lopez said that for patients with traumatic brain injuries, or TBIs, there is a basic comprehensive method that almost all rehabilitation centers follow, which is exactly what Giffords and her family can expect in her continuing recovery.
"This phase of inpatient rehab provides the patient stability because the patient still requires day to day nurse care, this is the best time for her to begin a structured program," he said.
Before Giffords' current doctors at University Medical Center in Tucson were able to consider moving her into a rehab program, Lopez said there are certain criteria that a patient in her condition must meet, with the most important being medical stability.
"The patient must be able to tolerate at least three hours of daily therapy. There can be breaks and resting periods. The first phase would be to see how her tolerance to upright activity is without any major changes in the cardiovascular system or to vital signs," he said. "The goal is gradual build up of endurance."
Once Giffords is transported successfully to TIRR Memorial Hermann and settled into her room, there will be a number of medical professionals she will deal with on a daily basis, Lopez said.
"She will of course continue receiving physical therapy, which is anything related to mobility and strengthening of her body. The use of various equipment and devices facilitates this process," he said.
Lopez said she will also get treated by occupational therapists. Their job is to deal with activities of daily living, like personal hygiene, dressing and bathing, as well as other cognitive components. They try to get patients to develop their attentiveness and ability to respond to questions. It will also be the duty of the occupational therapists to work with Giffords' surgeons and decide what kind of therapy her damaged eye requires.
Speech therapy for Giffords will address all language and speech issues. It will also help her in her ability to swallow.
"A neuropsychologist team will provide a more formal type of testing to where the patient is cognitively in regards to sensory and motor function as well as arousal," Lopez said.
In addition to daily therapy with a physical, occupational and speech therapists, Lopez said TBI units definitely have vast experience in the use of psychopharmacological agents that might help in the healing process and the deficits that patients may have.
Over the weekend, Giffords was weaned off the ventilator and had her breathing tube replaced with a tracheotomy tube in her windpipe. Doctors also inserted a feeding tube to boost her calorie intake and repaired her right eye socket, which was damaged by the bullet.
The extent of her injuries and long-term prognosis won't be known for some time, but Lopez said the average length of stay in an inpatient rehabilitation center is anywhere from 25 to 30 days, depending on various factors of the patients health.
When the patient is medically stable on their own, they can continue in a rehabilitation outpatient program that may be at another facility, or even from home.
The Associated Press contributed to this report.