US ambassador using bionic hand to help recover after knife attack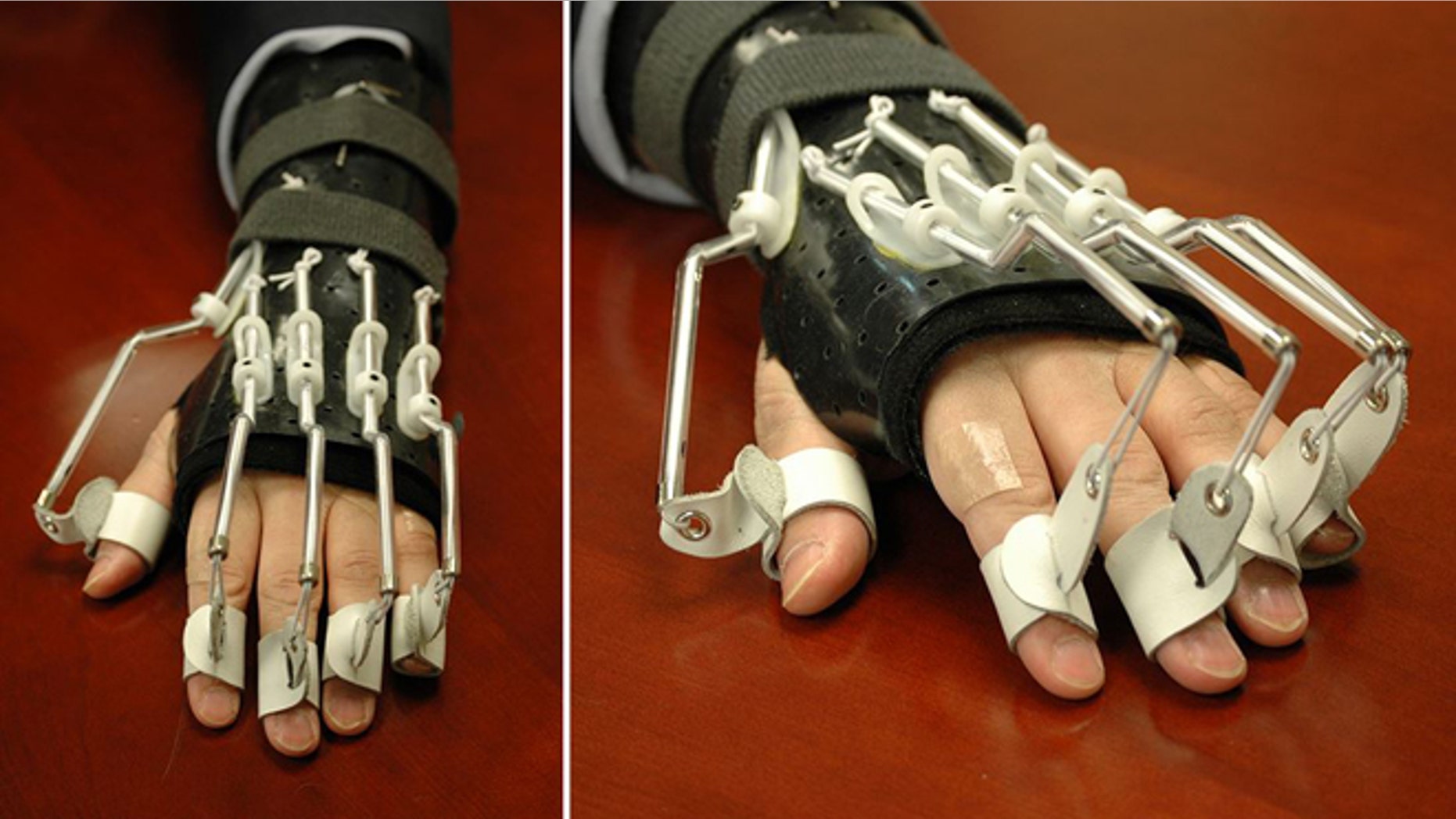 The United States ambassador who was injured in an attack last month in South Korea has been outfitted with a bionic hand that he said is helping him to heal.
Ambassador Mark Lippert, 42, was slashed in the face and left hand by a man in Seoul, South Korea, in March, and sustained nerve and possible tendon damage in his hand.
He was outfitted with a splint made up of a wrist brace and metal spokes that attach to each of his fingers, similar to the ones warn by stroke victims, by doctors at Severance Hopsital in South Korea.
"It is a dynamic split that allows movement of my hand while immobilizing my wrist," Lippert wrote on his Facebook page.
"It is very comfortable and has made a huge difference in my recovery as I am able to hold things in my hand," Lippert posted.
Officials had said after the attack that 80 stitches were required to close Lippert's facial wound, which was just over 4 inches long, and more than an inch deep. The cut to his face did not affect his facial nerves or salivary gland. However, the attack penetrated through Lippert's left arm and damaged the nerves connected to his pinkie and tendons connected to his thumbs. It is not clear how long Lippert will wear the brace for.