Target ad features toddler with Down syndrome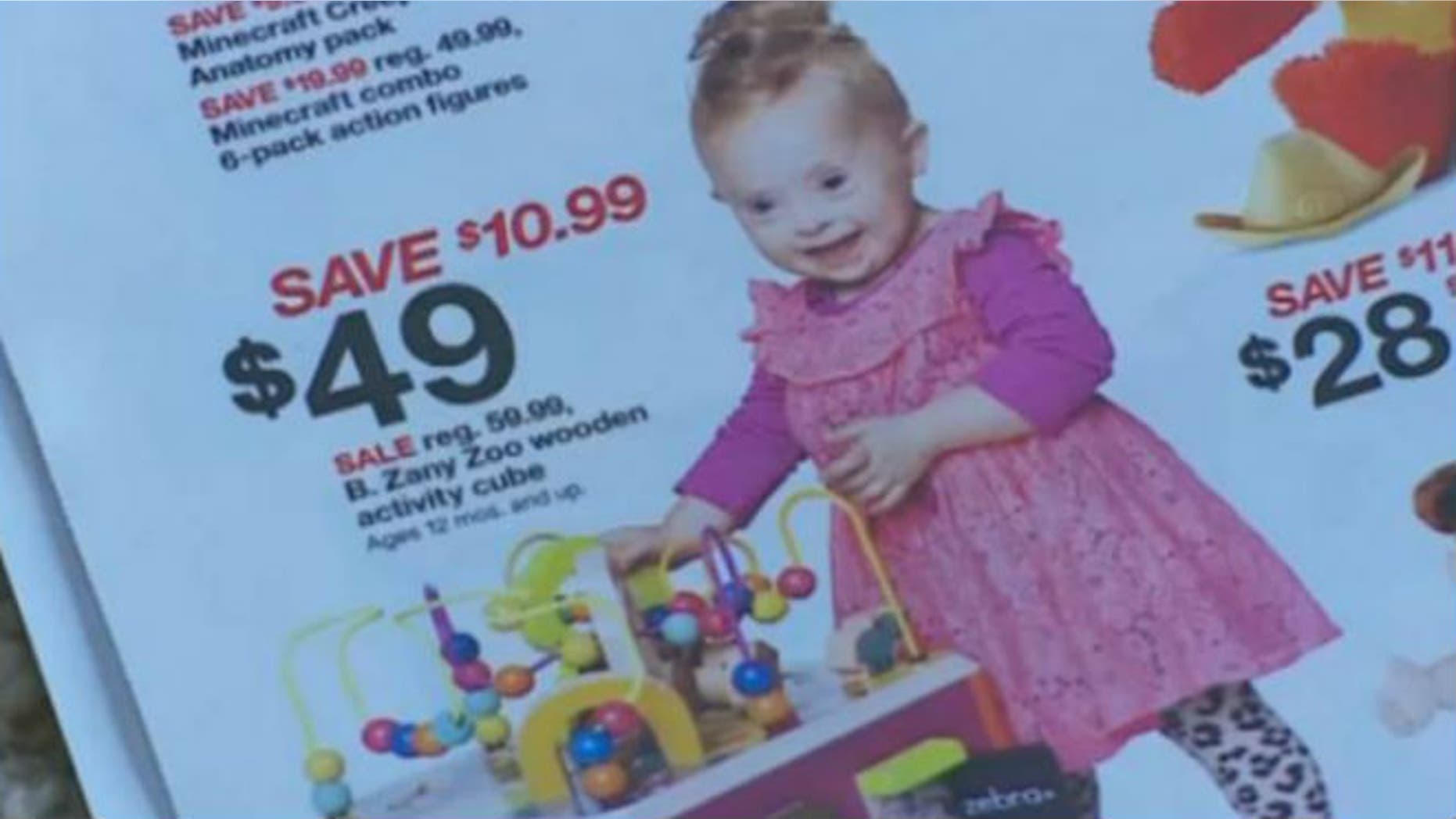 A new Target advertisement made headlines this week after the company decided to feature a toddler with Down syndrome, fox45now.com reported. The little girl, 2-year-old Izzy, of Stillwater, Minn., is pictured playing with an activity cube, and donning a pink dress and leopard tights.
Heather Bradley, Izzy's mother, heads the local chapter of the Down Syndrome Diagnosis Network, a group that offers advice and support to families.
"I really appreciate Target putting them in their ads," Bradley told Fox 45 Now. "I think it really normalizes Down syndrome and helps people see we are really like any other family."
Bradley said Izzy spends most days hanging out at home with her mom, and that she enjoys taking pictures and playing. Posing with a toy in front of a professional photographer was a piece of cake for Izzy.
"[Izzy] did really well," Bradley said. "She sat still while they did her hair and makeup. She pretty much cooperated the whole time."
Bradley said she was surprised at how much attention the ad has raised. She said one post on Facebook had gotten up to half a million likes.
"I really just hope that a new mom or an expectant mom were to see a little girl in an ad that they would just have that sense of hope for their child, and that they would know that really there is a great future for them," Bradley said.