Study pits drones against ambulances, with clear winner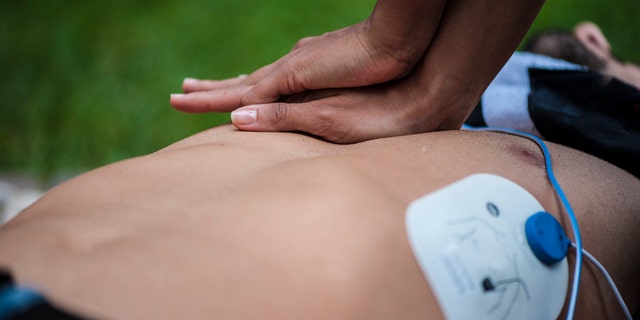 NEWYou can now listen to Fox News articles!
They're already used by international spies and nosy neighbors. And one day in the future, drones may be used to save lives, Reuters reports. Sweden scientists tested whether a drone could be used to rush defibrillators to people suffering heart attacks.
The Karolinska Institute study found that drones beat ambulance time by about 16 minutes. Researchers sent drones to 18 locations within a 6.2-mile radius in Stockholm where EMTs had responded to cardiac arrests between 2006 and 2013; the ambulance vs.
drone arrival times were then compared. The idea is that bystanders would act as life-savers and grab the defibrillators. While no actual heart attack patients participated in the study, defibrillators are commonly found in public places and are "easier to use than a fire extinguisher," Jacob Hollenberg at Karolinska tells the Guardian.
Cardiac arrest is a leading killer worldwide, with only one in 10 people surviving an attack outside a hospital, per Reuters. "Every second is crucial," Hollenberg tells the Guardian.
The results published in JAMA show that dispatchers got a drone in the air within a median time of 3 seconds of the emergency call, compared to 3 minutes for an ambulance; the median drone arrival time was 5 minutes, 21 seconds from time of call, versus 22 minutes for the ambulance.
Larger-scale tests are needed, but Hollenberg predicts drone defibrillators could be aloft in Sweden within two years. Researchers are eyeing them for remote areas, too, though current laws in Sweden and elsewhere require them to be operated within sight, per the Guardian.
(UPS is among the companies testing a drone-delivery service.)
This article originally appeared on Newser: Study Pits Drones Against Ambulances, With Clear Winner