St. Jude warns of heart-device battery issue linked to 2 deaths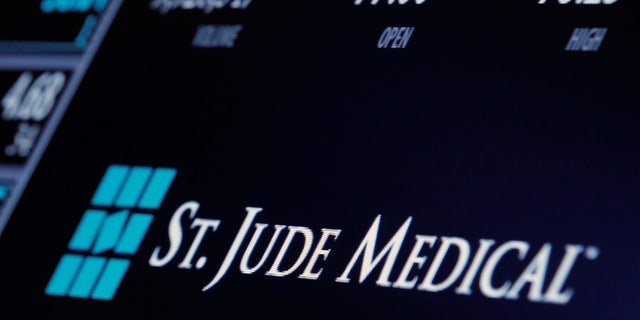 St. Jude Medical Inc warned on Tuesday that some of its implanted heart devices are at risk of premature battery depletion, a condition it said has been linked to two patient deaths and could require the replacement of some devices.
News of the issue surfaced on Monday evening when short-selling firm Muddy Waters tweeted a copy of a physician advisory on the matter from St. Jude, which agreed in April to sell itself for $25 billion to Abbott Laboratories.
That letter said such problems with the lithium batteries that power the devices were rare and could be identified by patients using tools for monitoring battery levels from their homes.
Out of nearly 400,000 devices manufactured through May of last year, the company has identified 841 failed implanted cardioverter defibrillators with lithium clusters, which can form after a device delivers electricity to the heart, according to St. Jude.
Lithium clusters sometimes cause battery power to deplete quickly, making devices unable to deliver doses of electricity when needed, St. Jude Vice President of Quality Control Jeff Fecho said in the letter to physicians.
"There have been two deaths that have been associated with the loss of defibrillation therapy as a result of premature battery depletion," Fecho said.
The company advised physicians to replace devices with damaged batteries immediately, but cautioned against swapping out devices that were operating normally because of the potential for complications from such procedures.
"We encourage any patient with questions about their medical device to contact their doctor," St. Jude Chief Medical Officer Mark Carlson said in a statement.
"While this risk is very small, we have provided doctors with information so that they can discuss the most appropriate course of action for each individual patient," Carlson said.
St. Jude said it planned to launch a webpage on Tuesday where patients could see which devices were affected: (http://www.sjm.com/batteryadvisory).
The site tells patients how they can monitor battery activity, look for vibrating alerts when batteries are low and connect to the Merlin.net remote monitoring service.
The alert comes as St. Jude defends itself against unrelated allegations that its heart devices are riddled with bugs that make them vulnerable to fatal cyber hacks.
The Food and Drug Administration is investigating the claims by Muddy Waters and research firm MedSec Holdings Inc.
St. Jude has denied the allegations and sued both firms, saying they disseminated false information to manipulate its stock price.