Smoking ban weakly linked to decline in preterm births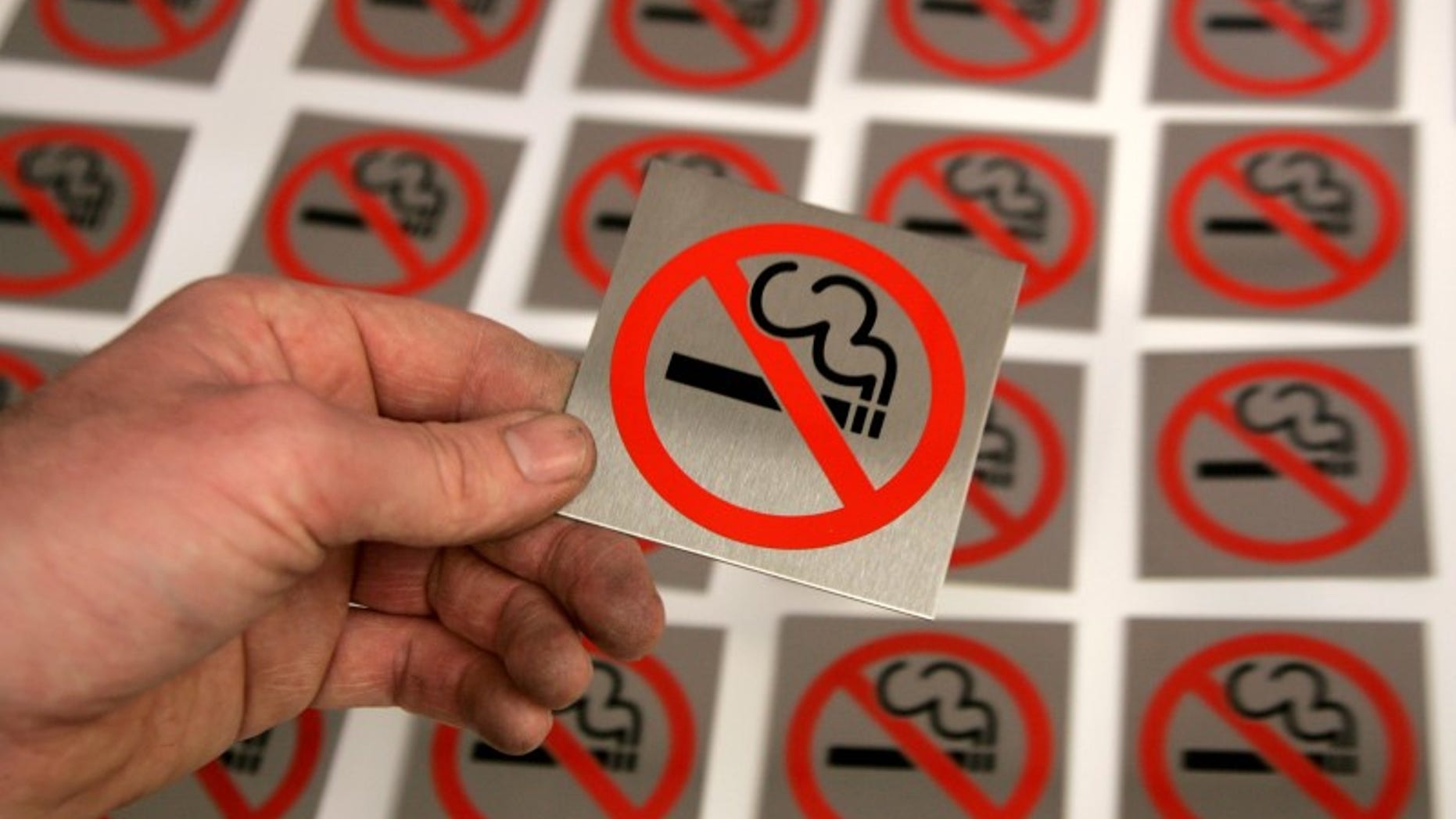 Regional smoking bans might help make premature births less likely, but these policies on their own aren't the only factors that influence the odds of early arrivals, a Swiss study suggests.
Plenty of previous research has linked smoking during pregnancy and exposure to second-hand smoke to premature deliveries - babies that arrive before 37 weeks gestation. Less is known about how specific government efforts to prohibit smoking in public areas can impact premature birth rates.
Researchers analyzed data for almost 450,000 babies born in Switzerland from 2007 to 2012 and found 5 percent were premature and another 27 percent arrived between 37 and 38 weeks gestation - which the research team calls "early term."
The introduction of smoking bans during the study period was associated with a 5 percent reduction in early-term births. Premature births also declined 3.5 percent with the debut of smoking bans, but this decline was too small to rule out the possibility that it was due to chance or caused by something else.
"We found that only more comprehensive smoke-free laws showed benefits for preterm births," said lead study author Dr. Ana Vicedo-Cabrera of the University of Basel in Switzerland.
"We also found that the more time a pregnant woman is covered by a smoking ban, the greater the benefits are in terms of reduction of the risk of having a preterm baby," Vicedo-Cabrera added by email.
In Switzerland, smoking in public places is regulated at both the federal and cantonal, or regional, level. A federal smoking ban approved in 2010 barred smoking in most public places and workplaces, but made several exceptions for the hospitality sector and allowed smoking rooms in larger establishments.
At that time, 12 of 26 cantons already had regional smoking bans in place, most with a higher level of protection for hospitality workers, researchers note in the journal Tobacco Control.
Because most babies in the study were born full term, researchers only found fractional differences in the risk of early arrivals, and the magnitude of many of the findings wasn't large enough to be statistically meaningful.
Nonetheless, regions with the most comprehensive smoking bans that extended to places like restaurants had almost a 7 percent reduction in preterm births, with drops as high as about 12 percent in some areas.
One limitation of the study is that researchers looked only at smoking bans in regions where women lived, which might differ from policies where they worked, the authors note. Researchers also lacked data on whether women or people in their households changed smoking habits during the study period.
Even so, the study's findings add to a growing body of evidence suggesting that smoking bans can benefit babies, said Karla Bartholomew, a public health researcher at George Washington University in Washington, D.C. who wasn't involved in the study.
"This study adds to the literature by extending its findings to early-term births," Bartholomew said by email. "Over the past several years, there has been a greater recognition that the health of newborns varies across the five-week "term-window" (37 to 42 weeks) with the greater risks earlier in the window."
Without smoking bans, women can still take steps to avoid cigarette exposure during pregnancy, noted Dr. Thomas Northrup, a researcher in family and community medicine at McGovern Medical School in Houston, Texas, who wasn't involved in the study.
"We recommend avoiding homes, restaurants, laundromats, and any other facilities where there is active smoking," Northrup said by email.
"No exposure during any trimester of pregnancy has been demonstrated to be safe," Northrup added. "Exposure during the third trimester is most strongly associated with health risks so we would caution pregnant women to avoid secondhand exposure to the greatest extent possible."
SOURCE: http://bit.ly/1sh3Ya8 Tobacco Control, online April 26, 2016.