Robotic hand helps girl with birth defect throw first pitch at Orioles game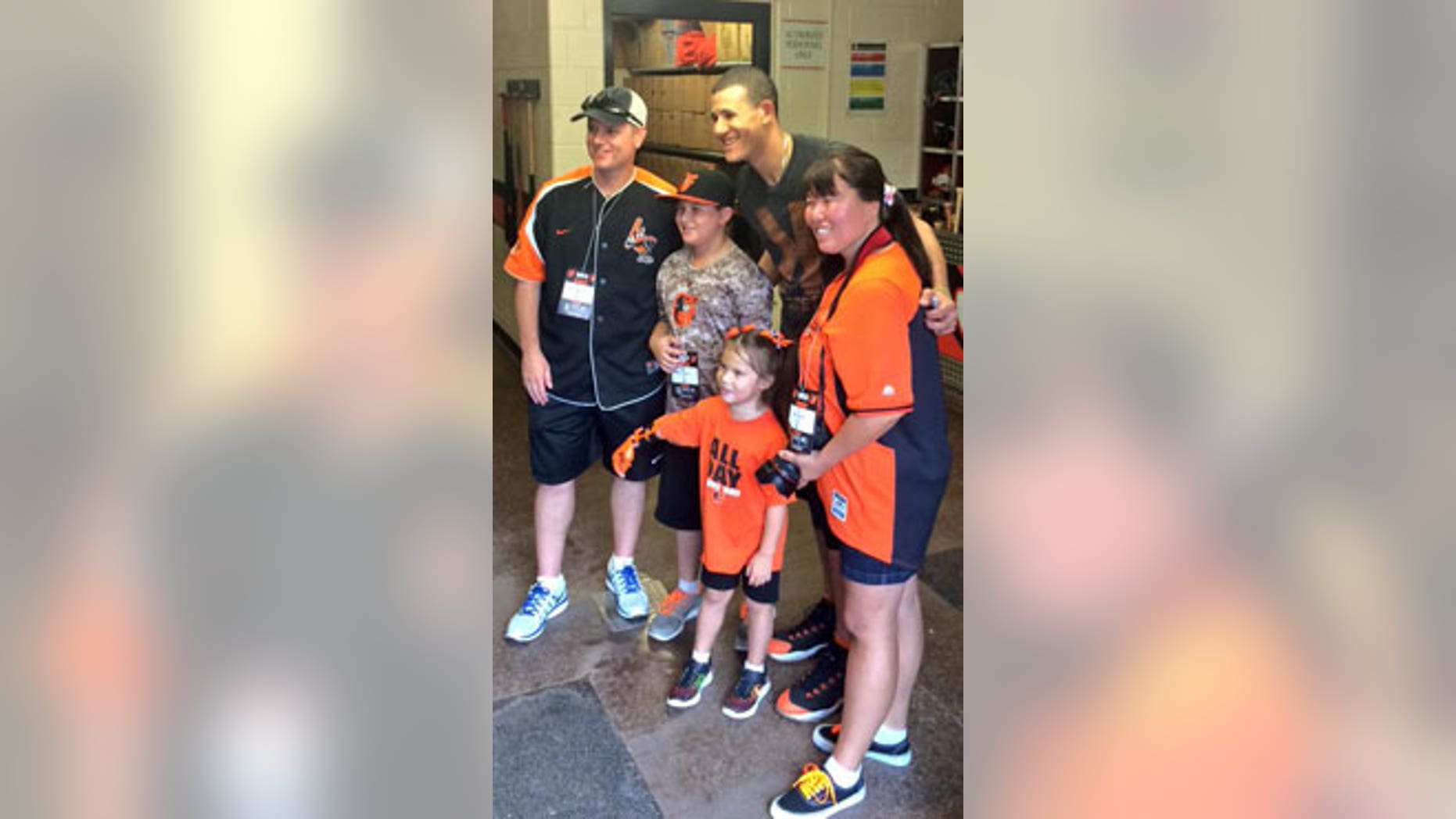 A 5-year-old girl born without a fully formed right hand realized her dream at a recent Baltimore Orioles game when she got to throw out the first pitch with an orange-and-black robotic hand.
Fox Sports reported that Hailey Dawson was born with Poland syndrome, a rare genetic condition that usually causes underdeveloped or missing chest muscles on one side of the body, as well as underdeveloped hands. The condition often is marked by abnormally short or fused fingers. In Hailey's case, her left hand fully developed, while the fingers on her right hand did not fully form.
Hailey, of Las Vegas, is a fan of the Orioles and wants to play the sport herself.
Her determination, as well as her mother's persistence and engineering students at the University of Las Vegas (UNLV)— who created her prosthetic hand— helped the young fan throw out the first pitch at the Orioles' game against the Oakland Athletics at Baltimore's Camden Yards.
MASN Sports reported that Hailey's mom, Yong Dawson, first tried to have a prosthetic 3-D printed for her daughter, but they weren't suitable for her because they were too stiff. That's when Dawson reached out to UNLV.
"From an engineering standpoint, it's a dream project," professor and UNLV mechanical engineering department chair Brendan O'Toole told KTNV in Las Vegas last summer. "You get to help somebody, there are passive robotics involved, and it requires making materials and assembling."
In the game on Monday, the Orioles beat the Oakland Athletics 4 to 2.
According to the National Institutes of Health (NIH), Poland syndrome occurs in an estimated one to three per 100,000 newborns. It occurs more than twice as often in males than in females, but scientists don't know why. The condition may also be underdiagnosed, as mild cases that don't affect the hands may not raise medical attention.