Researchers develop new blood test for diagnosing Alzheimer's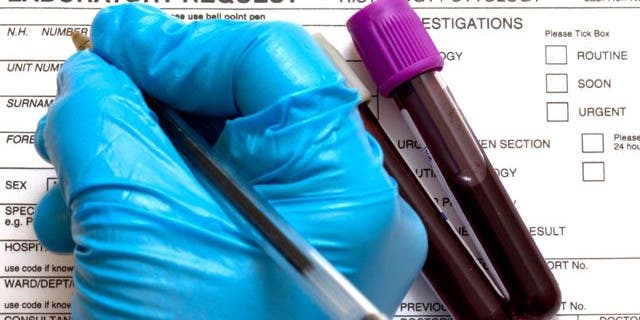 A blood test capable of diagnosing Alzheimer's disease could soon be available to patients, BBC News reported.
Researchers from Saarland University in Germany have developed a new diagnostic technique that involves analyzing microscopic fragments of genetic material floating in the blood. The differences in these fragments could be used to identify Alzheimer's patients, the team said.
In a study published in the journal Genome Biology, researchers analyzed 140 microRNAs (genetic fragments) in both healthy people and patients with Alzheimer's. They discovered 12 microRNAs in the blood of Alzheimer's patients that presented at significantly different levels than in those without the disease.
Utilizing those biomarkers, the research team developed a blood test that was able to diagnose Alzheimer's disease with a 93 percent accuracy rate in 202 patients.
Currently, doctors use cognition tests and brain scans to diagnose Alzheimer's, but no definitive test for the condition is available. Alzheimer's is a progressive disease that leads to the destruction of memory and other mental functions, ultimately resulting in death.
According to BBC News, the researchers' blood test could help detect the condition before symptoms present, helping to making treatments and intervention techniques more effective. However, more research is needed to improve the accuracy of the test before it can be used to diagnose patients.